NFL Football Betting: Buffalo Bills at New York Jets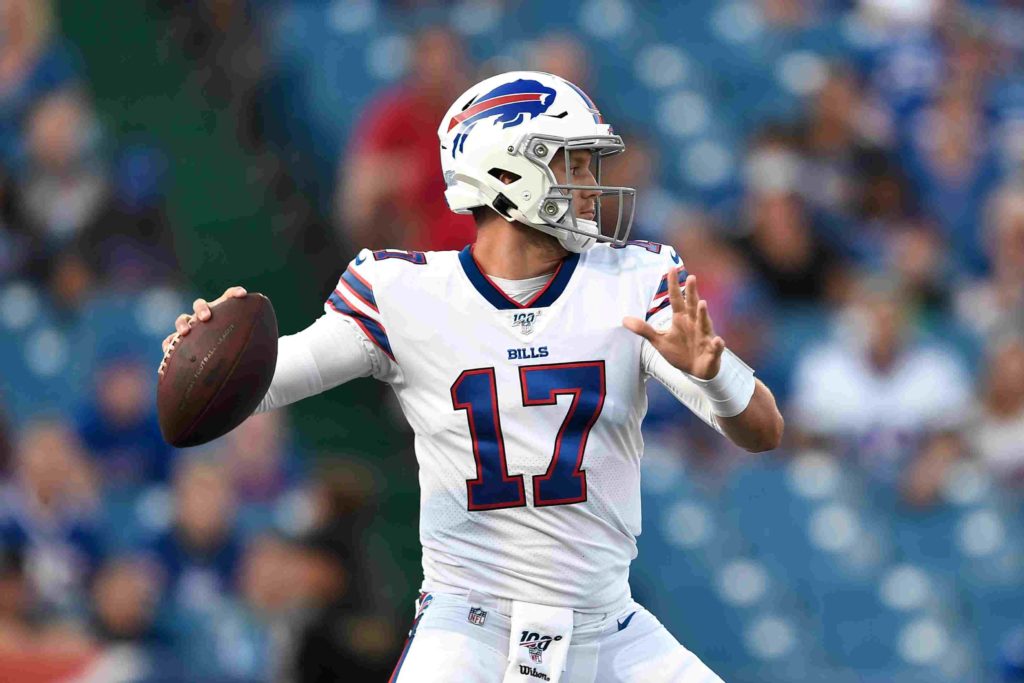 The NFL betting 'public' has a tendency to overreact to splashy headlines that don't really matter. It might be injuries, free agent signing, coaching or whatever. That could very well be the case with the New York Jets' off season free agent signings. This isn't to say that running back Le'Veon Bell, wide receiver Jamison Crowder and linebacker CJ Mosley aren't players that will make a difference. It's just that there's an expectation that they'll put up the same numbers with the Jets that they will on their previous stops. That is very naive–especially in the case of Bell who will be playing behind a significantly weaker offensive line than he did in Pittsburgh.
A bigger issue for the Jets could be 'offensive mastermind' Adam Gase. Gase was brought in hoping he could mentor second year quarterback Sam Darnold. Gase failed to do much with Ryan Tannehill in Miami and the Dolphins' offense languished under his watch finishing 24, #25 and #31 in total yardage. So how did Gase earn his rep as an offensive genius? He was the offensive coordinator in Denver for a couple of years during their most recent run of success. It's doubtful that he had as much to do with the high octane Broncos offense of the era than did the quarterback–a guy you may have heard of named 'Peyton Manning'.
There's also a lot of questions about Gase's personality. Search on Google and you'll find articles describing him as an 'annoying lackey', 'total nutjob',and a 'psycho'. He may or may not been responsible for creating a rift between himself and former GM Mike Maccagnan that led to his dismissal. Analysts from around the league seriously questioned the decision to hire Gase. 'Questionable hire' and 'puzzling hire' were a couple of the nicer things said about him. The search query 'Who hired Adam Gase' is so popular on Google that the search engine helpfully suggests it.
Divisional underdogs in opening week action are now on a 18-4 ATS run following Green Bay's SU win over the Chicago Bears on Thursday and there's a lot to like about Buffalo getting a FG. The Bills could very well be the most improved team AFC East this season. Sean McDermott is a highly underrated head coach and bringing in Ken Dorsey as quarterbacks' coach should help the further development of Josh Allen. Allen will have a new downfield option his disposal thanks to free agent pickup WR Cole Beasley. Excellent draft with a couple of players that could make an immediate impact including defensive tackle Ed Oliver out of Houston who is a monster at 6'2″ 287 with ridiculous athleticism. Matt Milano is back from injury and along with Tremaine Edmunds are a highly capable pair at linebacker. The offensive line improved considerably in the offseason.
Another interesting subplot–McDermott's Bills dominated the offense of Gase's Dolphins while he was in Miami holding them to an average of 17.5 PPG. Underdog has covered 7 of the last 8 head to head.
BET BUFFALO BILLS +3 OVER NEW YORK JETS