NBA Beefs Up COVID-19 Protocol After League-wide Spike In Cases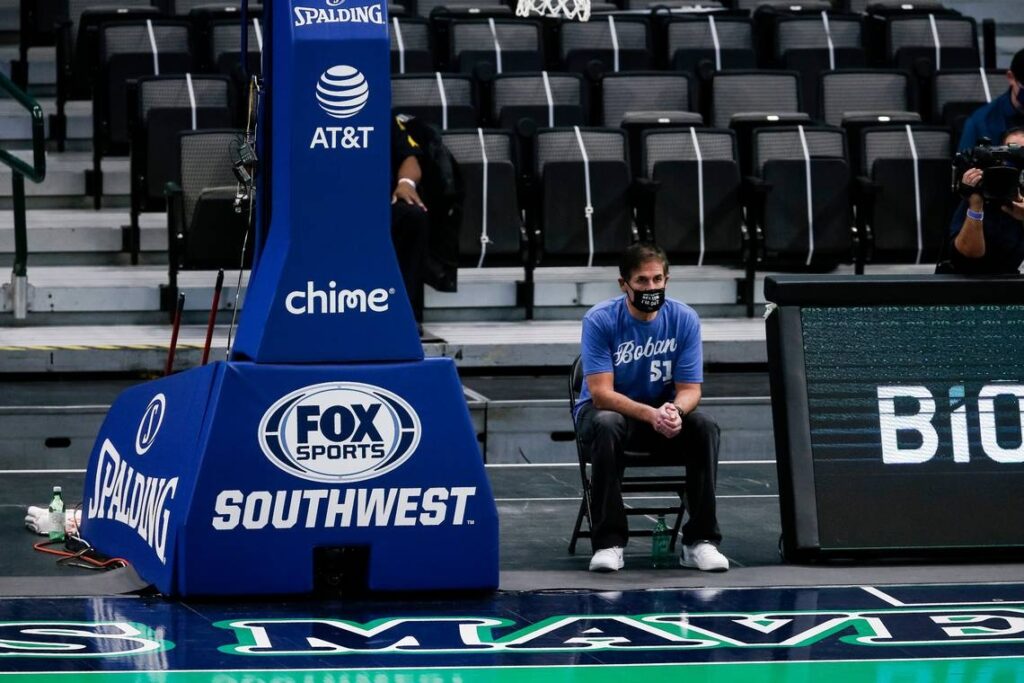 The NBA has been hit by a serious COVID-19 outbreak. It's really a leaguewide thing though several teams have been hit harder than others. The teams that have really taken it on the chin are the Miami Heat, Boston Celtics, Philadelphia 76ers, Dallas Mavericks and Washington Wizards. As of midday Tuesday the league has had to postpone a total of six games this season with five coming in the past week.
Here's the situation with the four teams mentioned above: The Miami Heat have eight players sidelined due to the virus and/or contact testing. In addition, three players are sidelined with 'garden variety' ailments. It's unclear whether the eight players sidelined due to the COVID protocols have tested positive or out due to contact. The Boston Celtics have nine players out with seven sidelined due to the COVID protocols. The Philadelphia 76ers have five players out due to COVID-19 protocol with Seth Curry having tested positive and four players out due to contact tracing.
The Washington Wizards could be the next team to take a big hit–they cancelled practice on Tuesday after two players entered COVID-19 protocol. With two players sidelined due to 'analog era' injuries they didn't have enough players forcing the postponement of Wednesday's home game against the Utah Jazz. Based on that don't be surprised if more players are forced to enter COVID protocol. The only Western Conference team on the list are the Dallas Mavericks who have at least four players in protocol due to positive tests. This forced Monday's game against the New Orleans Pelicans to be postponed. Word is that other players will have to quarantine due to contact tracing and this Tweet seems to corroborate that:
A Tweet from ESPN NBA Writer Tim Bontemps suggests that the actual COVID-19 situation in the could be even worse:
A secondary issue: several players have reportedly tested positive for the second time. There have been some well publicized examples of players flouting the NBA's COVID-19 protocol and 'outing' themselves via social media posts. The latest is Brooklyn's Kyrie Irving, who single handedly destroyed the Boston Celtics' chemistry before taking his act to the Big Apple. Irving–a delicate snowflake who is currently 'on leave' due to 'personal reasons'–has posted videos of himself partying maskless. The Nets are currently 'reviewing the circumstances' but Irving has already been taken to task by former teammate Richard Jefferson.
In response to the outbreak the NBA and National Basketball Players Association have agreed to more stringent restrictions:
The NBA and National Basketball Players Association on Tuesday reached agreement on several more revisions to policy, including the league further limiting movement for players and staffs on road trips. The league is no longer allowing players and staff to leave hotels for non-team activities, and it is eliminating visitors to hotel rooms, which one GM had told ESPN had been "the Mack truck driving through all our protocols."

Players were previously allowed to have up to two guests in hotel rooms, including those who were family members and long-standing personal friends.
NBPA Executive Director Michele Roberts thinks the new restrictions are necessary and prudent:
"No one wants to see more restrictions imposed. No one also wants to see the infection rate increase if there are steps we can take to mitigate the risk. Our experts have concluded that these new procedures will add to our arsenal of weapons against the virus. … It would be irresponsible and unacceptable to not employ new measures aimed at better promoting and protecting our players' safety."
The problem now is compliance. This isn't the NHL where players take these things seriously. NBA players weren't great about complying with the less stringent rules. Could there be backlash and noncompliance to the more serious restrictions? Will NBA players be willing to put their professional responsibilities ahead of partying and socializing–even in the short term? Maybe not–assuming that Oklahoma City's George Hill reflects the mindset of his peers it doesn't look good:
"I'm a grown man. I'm gonna do what I want to do. If I want to go see my family, I'm going to go see my family. They can't tell me I have to stay in a room 24/7. If it's that serious, then maybe we shouldn't be playing. But it's life, no one's going to be able to just cancel their whole life for this game."
It would be nice of George to prioritize his professional responsibilities being as he makes $9.5 million USD per year. Apparently, that's asking too much of him. The problem is that the COVID-19 virus can't tell if someone is a 'grown man' or not. If this attitude becomes commonplace–if players are unwilling to make some short term sacrifices to help their teams and the NBA facilitate a season in these extreme and unprecedented circumstances–maybe the league should shut it down.
Teammate Shai Gilgeous-Alexander, on the other hand, sounds like he gets it:
"It's what's necessary and I'm willing to do whatever it takes to get rid of this COVID thing. If it means I have to wear a mask on the bench the whole time, it is what it is and I'm gonna do it. I want to get back to normal living, and whatever it takes to get back I'm going to do it."
The NBA's COVID protocols don't really provide for significant sanctions for malfeasance. It'll probably take more than the threat of 'educational sessions' to emphasize the seriousness of the pandemic:
Players violating the safety guidelines may face a loss of pay proportionate to any lost availability due to quarantines or reinstatement steps. Other penalties may include formal warnings, fines, suspensions or educational sessions.
Something that we've learned from the 'macro view' of the COVID-19 pandemic and steps taken by government to mitigate the spread: if a population isn't abiding by existing regulations doubling down with more restrictive ones is unlikely to work either. Most politicians in the US haven't learned that.