NBA Basketball Betting: Sacramento Kings at New York Knicks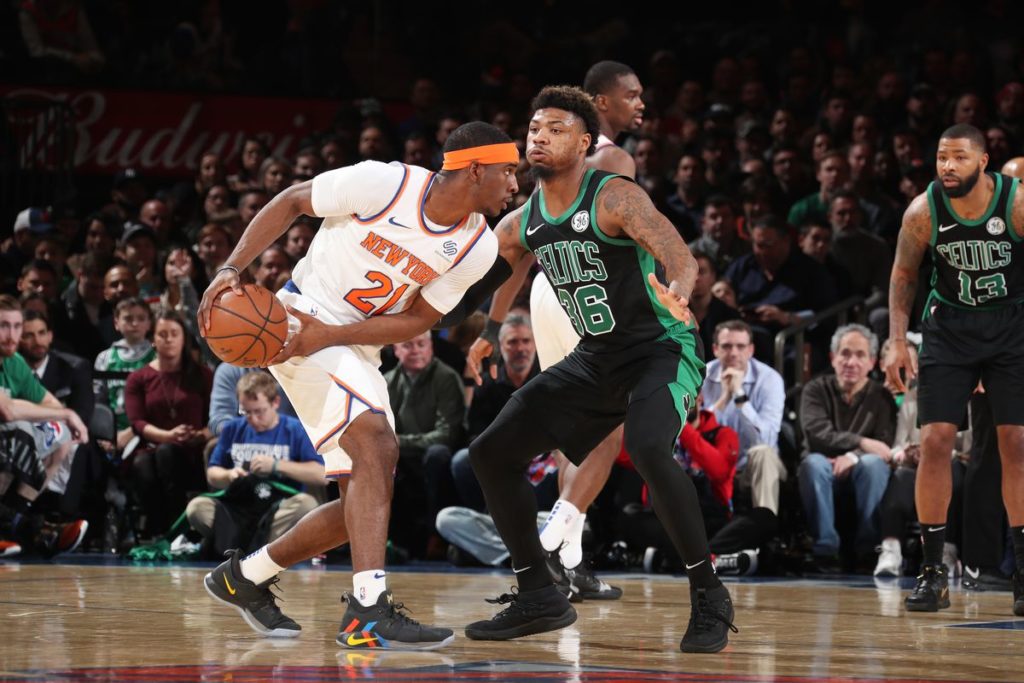 Not exactly 'must see TV' on Sunday as the New York Knicks host the Sacramento Kings at Madison Square Garden. The Knicks are 1-5 SU and in last place in the Eastern Conference. The Kings are 1-5 SU and in a three way tie for last place in the Western Conference.
Even with the dismal records of these teams this looks like an opportunity for a solid value bet. It's important to keep in mind that there's no correlation whatsoever to the 'entertainment value' of a particular game and it's qualitative worth as a betting opportunity. There is also no correlation between how 'popular' a sport is with the general public or how many people will watch a game and it's qualitative worth as a betting opportunity. Preseason NFL betting might not be the great wagering opportunity it once was but every year you'll hear local sportscasters making fun of the concept of betting on 'games that don't count'. There's a reason why these local sportscaster hacks are doing 10 PM reports on the #3 rated station in some flyover country town and not living in a big house on a golf course in Las Vegas.
There's some definite differences between these teams despite their identical won/loss record. Both have been dealing with injuries. Sacramento is without power forward Marvin Bagley III who averaged 14.9 PPG and 7.6 RPG last year and is expected to improve even more this year. Bagley suffered a thumb fracture in the Kings' opening game of the year and will miss 4 to 6 weeks. Backup forward/center Harry Giles III is also missed action and is 'day to day' with knee soreness.
Whether or not it's due to these injuries, the Kings have not only gone 1-5 SU but also 1-5 against the spread. Head coach Luke Walton has yet to find the right 'buttons to push' to get his team to show up every night. It is a very concerning trait that Sacramento has yet to cover a pointspread in their losses. Their play on the road has been even worse. The Kings were actually over .500 at home last year going 24-17 but a miserable 15-26 on the road. They've been absolutely embarrassed in two road games this year losing by 29 at Phoenix and 32 at Utah. Sacto responded well to being embarrassed in Salt Lake City by the Jazz fighting tooth and nail in a rematch at home on Friday night before losing 102-101.
The bad news is that sets things up even more poorly for this game. Kings coming off their best effort of the year before making the long trip to New York for a game that starts at 3 PM Pacific Time against a team that no one really gets excited about. Knicks are going through a rough injury situation right now that has seriously depleted their backcourt. Elfrid Payton, Dennis Smith, Jr., Kadeem Allen and Reggie Bullock are all sidelined. The backcourt wounded has obviously hurt the team offensively but it's also kept the focus off New York's on court improvement. They're 4-2 ATS on the year and have been much better on defense allowing nearly 6 PPG fewer than they did a year ago. The type of effort that the Knicks have been putting up–particularly with their depleted roster–will get them a victory against this level of opponent.