MLS Portland Timbers Announce Sponsorship Deal With TikTok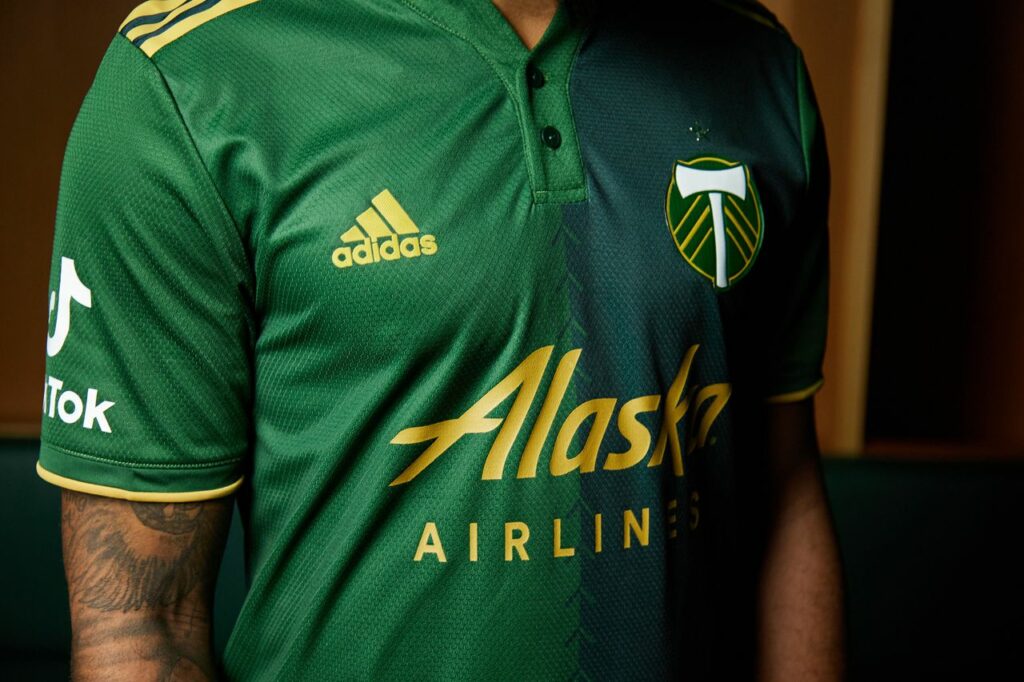 The (virtual) ink was barely dry on TikTok's sponsorship and content deal with the UFC when the insanely popular social media platform announced another partnership with a US based sports property. This time, they're partnering up with the Major League Soccer Portland Timbers along with the distaff Portland Thorns FC.
The Timbers and Thorns have announced a multiyear deal with the short form mobile video company to serve as jersey sleeve sponsors for both clubs. The TikTok brand will appear on both sides in-game jerseys and retail merchandise and will also be featured prominently on in stadium branding and throughout social media outlets.
Mike Golub, Timbers and Thorns FC president of business, is excited about a sponsorship deal with a high profile brand like TikTok:
"TikTok is one of the world's leading content and entertainment platforms and we are thrilled to be partnering with such a dynamic global brand. The partnership is groundbreaking to have equal TikTok representation on both Timbers and Thorns jersey sleeves, and it will give us a unique ability to create and distribute content in collaboration with TikTok. We are very proud that TikTok chose our clubs as two of their first team sponsorship deals in the US."
As has apparently become de rigueur for sports teams, both the Timbers and Thorns have launched an official TikTok account and will "collaborate with TikTok to produce weekly content, including highlights, behind-the-scenes, in-match, mascots, player and fan reactions. Multiple Timbers and Thorns FC players will be club ambassadors and influencers as TikTok content creators, including Thorns FC midfielder Crystal Dunn and Timbers midfielder Eryk Williamson".
Harish Sarma, Director, Global Strategic Partnerships, Americas and Oceania, TikTok, is excited to have the company's brand displayed on these MLS team jerseys:
"We are delighted to partner with two world-class soccer teams that are leaders in their communities both on and off the field. We strongly feel that gender equity in sports is crucial to changing perceptions and progressing for the better as a society. The Portland Timbers and Thorns share this belief, and we are proud that our first soccer team partnership in the US places an equal emphasis on female athletes."
The Timbers and TikTok have also launched a campaign to raise funds for community non-profits through the sale of merch. As part of the deal, the Timbers will release four unique scarves throughout the season with a portion of each donated to a different non profit organization.