MLB Baseball Best Bets for April 7, 2016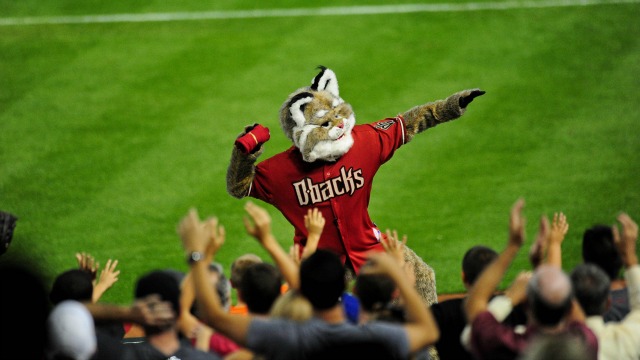 With the NHL winding down their regular season it gives us a chance to start with our Major League Baseball handicapping coverage. Don't worry–we won't leave you high and dry with hockey handicapping but during the playoffs the nature of daily analytics change significantly. Look for a ton of baseball resources moving forward–in addition to our daily 'best bets' will also have baseball specific handicapping theory articles.
A short card for Thursday night but Friday brings a full slate of fourteen games.
BASEBALL BEST BETS FOR APRIL 7, 2016
CHICAGO CUBS AT ARIZONA DIAMONDBACKS:

The Cubs closed the season as the hottest team in baseball last year (8-2 L10 games of 2015) and they look to take another step forward this season. While this is great for long suffering Cubs' fans it's not so good for handicappers. The Cubs have been a license to print money over the past twenty or thirty years and particularly at home. They've been perpetually overvalued and overpriced and that didn't change for decades. Since 1997, a bettor that woke up every morning and put down a bet against the Cubs–regardless of matchup, statistics, situation or whatever–is +262.9 units richer today than he was before he started betting against Chicago on a daily basis. This is an average of +14.6 units of profit per season and a nice head start on the annual baseball bankroll. There's nothing better for handicappers than overrated teams that perpetually lose or underrated teams that perpetually win. The Cubs may have been the 'perfect storm' as a team the public adores but that perpetually underachieved until the past year or two.
It's strange being in this 'uncharted water' with the Cubs so I'll be feeling my way along in the early going. I've got a hunch that they're still going to be overvalued, at least in some situations. And while they've won both games they've played in the early part of the season that means very little in terms of the 'big picture'. This four game series against Arizona could be a tricky one for Chicago. The Diamondbacks are much improved from last season having added Zack Greinke and Shelby Miller to the rotation. Chicago won 4 of 6 against Arizona last year though the Diamondbacks are on a 5-1 +4.3 unit run against the Cubs at home.
Given the upgrades that Arizona made during the off season and how little baseball we've played this season the price in this one seems too high. Chicago made a ton of money on the road last year (+14.45 units) but when they're favored away from home it becomes a completely different dynamic. We'll take a shot with the home team.
BET ARIZONA DIAMONDBACKS +150 OVER CHICAGO CUBS
BOSTON RED SOX AT CLEVELAND INDIANS:
The Boston Red Sox are similar in many ways to the Chicago Cubs with one exception–they've won a lot of games over the past few decades. That being said, they're also perpetually overvalued by the betting public. In recent years I've looked for opportunities to go against Boston when facing right handed pitching (107-124 -20.1 units L3 years) and they've not fared well in the Indians' ballpark losing 5 of their last 6 trips. The Indians have had a liability against left handed pitching in recent seasons (0-1 this year) and they're slated to face southpaws in their next four games. In this one, however, we'll take a shot with the home team.
BET CLEVELAND INDIANS -130 OVER BOSTON RED SOX
TEXAS RANGERS AT LOS ANGELES ANGELS:
Texas added lefthander Cole Hamels to the rotation during the offseason but tonight they'll start Derek Holland against Hector Santiago in a battle of lefthanded pitchers. The Angels haven't been great against southpaws over the past few years but the Rangers have made a ton of money against them (+13.5 units L3 years). Given the relative levels of success of these teams up until last season that's significant. Even during the Rangers' down years I look for opportunities to bet them against lefthanders and even during the Angels' winning seasons I looked to bet against them when facing a lefty. We'll try that dynamic here.
BET TEXAS RANGERS +110 OVER LOS ANGELES ANGELS