MLB Baseball Best Bets for April 26, 2016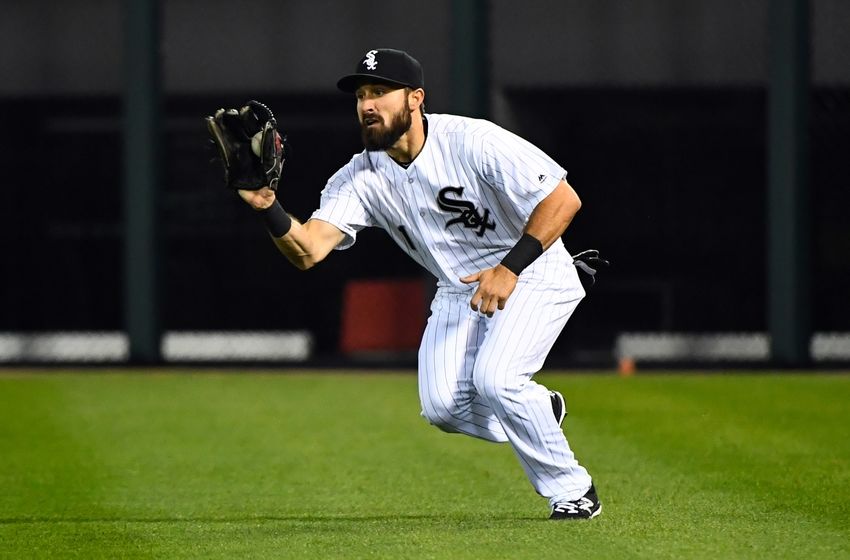 A day with hockey on Tuesday means we'll turn our attention to Major League Baseball. The NHL playoffs will resume on Wednesday, April 27 with Game One of the Eastern Conference Semifinals between the Tampa Bay Lightning and New York Islanders along with Game Seven of the first round series between the Nashville Predators and Anaheim Ducks:

PHILADELPHIA PHILLIES AT WASHINGTON NATIONALS:
This looks like a good spot to play 'contrarian'. The Washington Nationals have been evicerating their challengers in the NL East and are atop the division with a record of 14-4. They're 8-1 at home this year and 11-4 against divisional rivals. The Philadelphia Phillies are just 9-10 and 6-9 against right handed starters. So why are we interested in the Phillies here? Simple–it's the pitching matchup and the valuation it provides. Philadelphia will start a talented young pitcher named Vincent Velasquez. Three starts, 19.3 innings pitched, a 0.93 ERA, 2 earned runs, 11 hits 3 walks and 29 strikeouts. Nice line for a young player. He's coming off of his worst start of the year in which the Phillies lost to the New York Mets 11-1 but despite two home runs allowed he didn't pitch badly–only two of the five runs he allowed were earned.
In the Nationals' corner, they'll be starting right hander Max Scherzer–the prize of last year's free agent derby. Sherzer hasn't been especially impressive this year though the Nationals have won 3 of his 4 starts thanks to beefy run support. Scherzer has a 4.32 ERA overall and a 6.00 ERA at home. He was tattooed in his last start losing 5-1 at Miami giving up 5 earned runs on 8 hits. Scherzer will turn things around but at this stage of the season he's not worth laying -200 with. Instead, we'll take a shot on the Phillies with their talented youngster on the hill. It won't be long before the market catches up to just how good Velasquez really is.
BET PHILADELPHIA PHILLIES +175 OVER WASHINGTON NATIONALS
CINCINNATI REDS AT NEW YORK METS:
It takes awhile for a team's form to catch up with prices in Major League Baseball. The New York Mets are still being priced like the were during the first week or two of the season when they lost 5 of their first seven games. They've since become the hottest team in baseball winning eight of their last ten. They should make short work of the Cincinnati Reds in this series–a team that is 1-6 -4.8 units on the road and 6-11 -4.3 units against opponents with winning records. The Mets are still just around breakeven in most moneyline situations but that just gives us more value here.
Cincinnati will start Brandon Finnegan who is a lefthanded pitcher worth keeping an eye on–he might be worth backing when the rest of his team starts to play better. For now, we'll go with the Mets who have been profitable against southpaws over the last three seasons. New York starts the ageless Bartolo Colon–although the Mets have lost 2 of his 3 starts this season Colon has pitched fairly well with a 3.12 ERA. New York has just dominated the Reds in recent years–over the last three seasons they're 12-2 +10.3 units against Cincy overall including 6-1 +5.3 units at home. The Mets keep rolling with a win here as an underpriced favorite.
BET NEW YORK METS -140 OVER CINCINNATI REDS
CHICAGO WHITE SOX AT TORONTO BLUE JAYS:

The Toronto Blue Jays are supposed to be among the top contenders in the AL East this season but so far they haven't been playing like it. They're right around the 'Mendoza Line' at 10-11. The good news is that none of the teams in the division have really distinguished themselves thus far meaning that the Jays have plenty of time to get back in the hunt. They probably won't do it here due to a nasty looking pitching matchup favoring the undervalued road team.
The Chicago White Sox are off to a decent start this season at 14-6 but they've been especially strong against right handed starters (11-4 +7.9 units) and on the road (8-3 +5.8 units). They'll start lefthander Chris Sale who has looked excellent in the early going. The Sox have four wins in Sale's four starts, he's averaging 7.5 innings per assignment and has a tidy 1.80 ERA with 26 strikeouts. Toronto has split four games against left handed pitching but they're in against one of the best here.
The Blue Jays will start floundering R.A. Dickey–Dickey won his first start of the season but the Jays have lost his three starts since as he's posted a 6.10 ERA. He was shelled for 6 earned runs in five innings in his only start at the Rogers Centre so far this season. Dickey is historically a slow starter that rounds into form as the season progresses but right now he's a 'go against'. Dickey's career ERA against the ChiSox is 7.50 and Chicago has won 10 of the last 15 meetings. Good price here on the visitor with their ace lefthander on the mound.
BET CHICAGO WHITE SOX -120 OVER TORONTO BLUE JAYS