NHL Hockey Betting: Stanley Cup Playoffs for April 25, 2016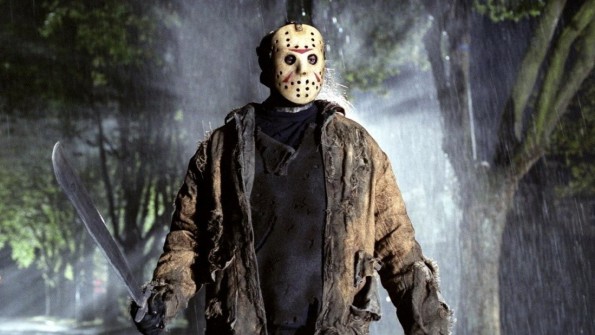 Only two games in the National Hockey League for Monday and a good chance that two teams get eliminated. We know one will–the St. Louis Blues and Chicago Blackhawks play Game 7 in their tightly contested series. In the other series, the Anaheim Ducks have a chance to eliminate the Nashville Predators at the Bridgestone Arena. If the Preds manage to win that'll set up a Game 7 at the Honda Center.
ANAHEIM DUCKS AT NASHVILLE PREDATORS:
Every time I write up a preview involving the Nashville Predators I hit on one theme–inconsistency. The Predators are the most inconsistent team in the NHL. They're not inconsistent in the way that San Jose was this year with the Sharks seemingly winning every game on the road and losing every game at home. The Predators are much more enigmatic. When the 'Good Predators' show up they're capable of beating any team in the NHL. When the 'Bad Predators' show up they look like an AHL team. That's been on clear display in this series. Nashville won Games 1 and 2 at the Honda Center and they've lost three straight since including Games 3 and 4 at home. They've not only lost they've been completely non-competitive. They've lost the last three games by a combined score of 12-3. The Predators are playing without Craig Smith but otherwise they're completely healthy. Their offense has been putrid with 3 goals in 3 games and that's the narrative that the hockey media is sounding regarding this series. Mike Ribero and Filp Forsberg have been horrible. The local media in Nashville is being even more charitable, emphasizing that the Predators have had their chances but 'can't capitalize'.
For the first time in the playoffs, at least the local media has noticed that Predators' goalie Pekka Rinne hasn't been playing like an elite goalie. Here's what the Tennessean said about Rinne in a 'glass half full/glass half empty analysis of the team':
The Predators need Rinne to at least be as good as his counterpart, Frederik Andersen, but that hasn't been the case for the last three games, as Rinne has surrendered 11 goals in those contests.
He's given up goals he can't afford to in each of the last two games, allowing Ryan Getzlaf to stuff home a loose puck in front early in Game 4 and allowing Ryan Garbutt to score from behind the goal line in Game 5.
Rinne's 3.02 goals against average ranks 15th among NHL playoff goalies and his .889 save percentage is 18th.
Another article sounded a similar tone–and it's not like Rinne isn't aware of his struggles: "I feel like I've got to be better. I'm getting outplayed, so have to find a way to stop some pucks." Not a reassuring message to come from your starting goalie. The best thing for the Predators at this point would be to switch goalies and give backup Carter Hutton a shot. Hutton is one of the better backups in the NHL and played very well in Rinne's absence this year. That won't happen, however, for a number of reasons–not the least of which is the 7 figure salary Rinne is getting.
Rinne hasn't looked right since his knee injury last season. Before he went out late in the season he was a rock in goal–a dependable backstop that every team in the league struggled to figure out. Since then, he's been very erratic. He has shown dominant form at times but Predators' fans how hold their breath every time he faces a shot. Rinne consulted a sports psychiatrist earlier in the year and apparently he's got 'focus issues' and that has been very evident in his play. When Rinne is getting peppered with shots he's oddly enough at his best. When he's not, he struggles to maintain focus and form. The problem is that he's at his worst when his defense is playing the best. More problematically–that's the way the Predators' play. Year after year they're near the top of the table in 'fewest shots allowed'. It could be that the best thing for Rinne is a change of scenery–he might flourish on a team like Edmonton which has defensive liabilities and he could be sure he'd be facing a barrage of shots every night.
Just don't see the Predators winning this one. The Ducks got a 'wake up call' and now they're back on form. The Ducks have won 5 of the last 7 games at the Bridgestone Arena and 9 of 14 overall. The Predators have some work to do in the offseason–they've got a very good team but for whatever reason they've hit their 'glass ceiling' and some selective changes need to be made.

BET ANAHEIM DUCKS -110 OVER NASHVILLE PREDATORS
CHICAGO BLACKHAWKS AT ST. LOUIS BLUES:

In the 1980's, teenage slasher movies were all the rage. The top films of the genre were the 'Friday the 13th' series which featured hockey mask clad killing machine Jason Voorhees. A common cliche in these films was what pro wrestling geeks would call a 'false finish'–that's a point in the match where it looks like one wrestler is beat but he miraculously powers out at the count of two. Anyway, at various points in these films the erstwhile teenagers would think that the killer in question has been incapacitated or killed. Unfortunately, that's not the case and he all of a sudden pops out of the swamp wielding a machete ready to kill some more.
This extended metaphor applies to the Chicago Blackhawks. One St. Louis beat writer compared them to a 'zombie' that keeps coming forward after they're dead. Jason Voorhees is a better comparison–the Blackhawks were never dead. St. Louis should have known this–they had the Blackhawks metaphorically floating face first in Lake Michigan and they didn't deliver the coup de grace. They let the beast live and now they're on the verge of paying the price.
Of course nobody is getting killed here but the Blackhawks gained confidence with every victory. They don't care if Game Seven is at home, on the road or on a pond in Saskatchewan. This band of hardened, trained hockey assassins is ready to claim another victim. The Blackhawks just kept finding a way to survive. It took a double overtime goal from Patrick Kane in Game Five but they whooped up on St. Louis in Game 6 winning 6-3. The Blues' problem all series is that they've allowed the Hawks to take too many shots hoping that goaltender Brian Elliott will stop them. The Hawks got 'just' 36 shots in Game Six. Only once in the series has St. Louis held Chicago to less than 30 shots on goal. Elliott isn't playing poorly but he's getting worn down–his late season 'four straight shutouts' form is a distant memory.
The Blues had yet another shot to put the Blackhawks away in Game Six. They held a 3-1 lead after the first period but Chicago scored five unanswered goals. The Hawks now have momentum and even more dangerously they've got the confidence of a team that knows how to win playoff games and series even when they're not in top form.
BET CHICAGO BLACKHAWKS +105 OVER ST. LOUIS BLUES