Medina Spirit Fails Post Kentucky Derby Drug Test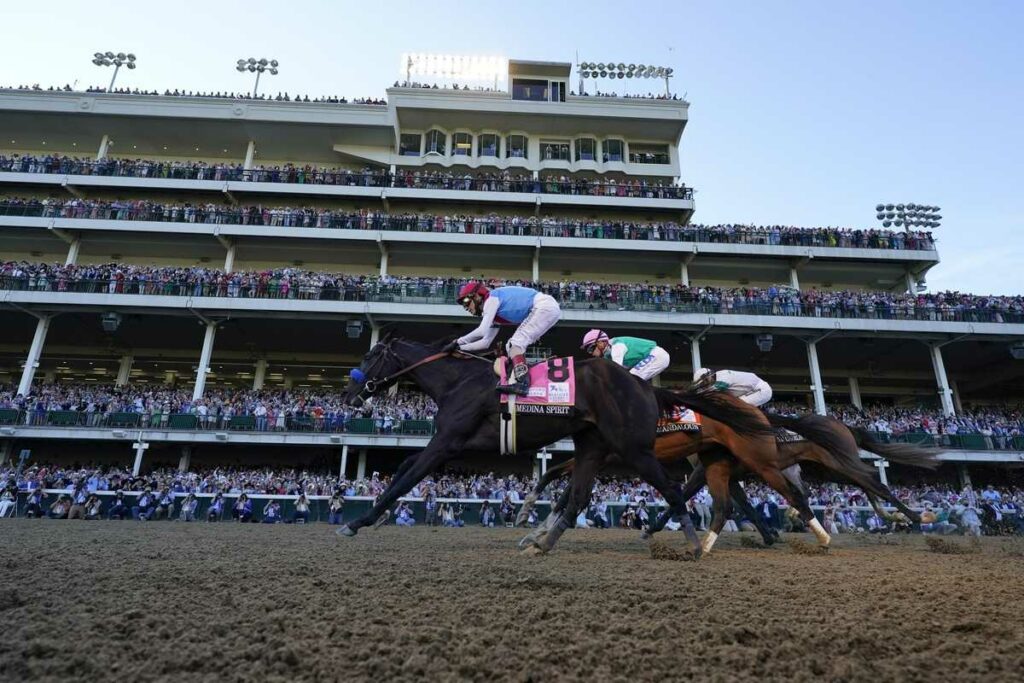 Hall of Fame trainer Bob Baffert is back at the center of controversy after it was revealed that Kentucky Derby winner Medina Spirit failed a postrace drug test. The situation is becoming increasingly messy and there's no clear determination of who is in the wrong.
It was Baffert that first released the news–he did so in response to a slew of rumors at the track and to 'get in front of the story' before it went public. According to him, Medina Spirit tested positive for 21 picograms of betamethasone per milliliter of blood serum. Betamethasone is a corticosteroid anti-inflammatory given to horses to reduce joint swelling. Baffert is particularly concerned since he claims that the drug has never been given to Medina Spirit thus suggesting some type of cross contamination.
Kentucky's Horse Racing Commission has a policy to not officially release the result of a drug test until a split sample has confirmed the result. That didn't stop Churchill Downs from suspending Baffert which precludes him from entering horses at the track. Horse racing tracks have wide latitude to do this but in this instance it looks as if it's retaliation for Baffert 'going public' with the story. The announcement of the suspension was made two hours after Baffert's impromptu press conference and stressed that the track would "await the conclusion of the Kentucky Horse Racing Commission's investigation before taking further steps." They also included this bit which sounds like a dig at Baffert:
"Failure to comply with the rules and medication protocols jeopardizes the safety of the horses and jockeys, the integrity of our sport, and the reputation of the Kentucky Derby and all who participate. Churchill Downs will not tolerate it."
Baffert's attorney, Craig Robertson, wasn't happy about the move:
"Very disappointing. This is a rush to judgment before we even have a split sample back. There is something called due process which is clearly being violated here."
This story will get even messier before it gets resolved. For now, Medina Spirit will head to Baltimore for Saturday's Preakness Stakes.