March and April Movie Release IMDB Ratings Prop Bet Odds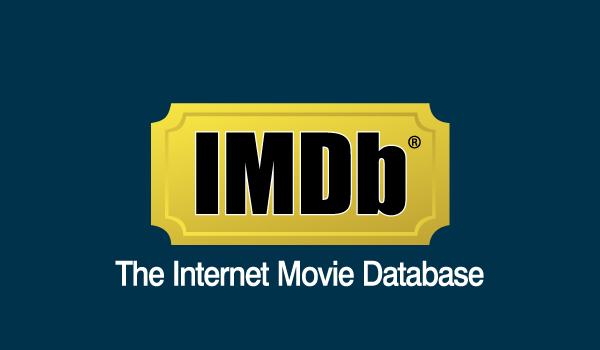 –The movie release schedule starts to heat up slowly as the year progresses.
–March and April releases are an eclectic mix of well worn franchises, critical darlings and animation.
–These prop bets examine these films' IMDB ratings six weeks out from their release.
Hollywood has always been a great source of interesting proposition bets. Unfortunately, most bookmakers don't take advantage of all of the great betting opportunities it presents. Sure, most will hang numbers on the Academy Award winners but few will really delve into some more unique and entertaining prop bets. A few sportsbooks currently have odds on 'Who will host the 2018 Academy Awards', there's a few props on the next Star Wars movie to be released and that's about it.
In the early days of the offshore betting boom there was a good deal of interest in movie box office betting. The now defunct WSEX was one of the books that made box office betting something of a specialty. They'd post numbers on the major releases every week setting a dollar figure 'total' and then let bettors take the 'Over' or the 'Under'. It was a good handicapping challenge since it was a blend of data analysis (there's a ton of 'past performance' data on movie box office revenues) and more subjective components such as the time of year, potential popularity of the film within key demographics and the basic question of whether it was any good.
Fast forward to 2017 and it's virtually impossible to find any type of box office betting. We've done a few here at SPORTS BETTING EXPERTS:
2017 BIGGEST OPENING BOX OFFICE WEEKEND BETTING ODDS
'ROGUE ONE: A STAR WARS STORY BOX OFFICE REVENUE BETTING ODDS
MORE ROGUE ONE: A STAR WARS STORY BOX OFFICE REVENUE ODDS AND ANALYSIS
All of our box office revenue related odds and analysis attracted a lot of interest. I even did a few live radio interview spots discussing the box office prospects of 'Rogue One: A Star Wars Story'. So what happened to all of the betting on movie box office receipts that sportsbook offered 'back in the day'? Good question. It could be due to the seismic changes in the film industry since the early days of offshore sports betting. The lure of new films just don't get people out of the house to stand in line and the local multiplex anymore. Not that Hollywood has offered much in the past decade instead over relying on pointless remakes and interminable sequels. The biggest transformation is that people expect to consume media on *their* schedule and making a trip to an overpriced movie theater is the anathema to this trend. While all this has been going on many offshore sportsbooks have caught the same 'downside protection' bug that Nevada's bookmakers contracted over a decade ago. That's why you're starting to see less variety at some once innovative offshore books.
LOOKING FOR SOME NEW TYPES OF FILM AND ENTERTAINMENT PROP BETS
That's one of the things we really try to emphasize here at SPORTS BETTING EXPERTS–thinking out of the box. We're constantly trying to come up with new and innovative betting propositions on every topic imaginable including the film business. We'll be doing more 'box office revenue props' in the future and we'll also be coming up with new types of movie prop bets.
Which brings us to today's odds offering. It wasn't that long ago when a small cadre of critics set the tone for how a film would be perceived. Judith Crist and Pauline Kael were at the top of the "serious" critic food chain while Gene Shalit and Siskel/Ebert had more populist appeal (incidentially, I just learned that Shalit is still alive and looks pretty good for a 90 year old man). Every major metropolitan newspaper had a film critic and they also had varying degrees of influence. That is no longer the case–the movie critic hierarchy has been obliterated for the most part due to the ease with which anyone with an opinion can get it out there. The lack of top tier movie critics that can 'make or break' a film has resulted in a shift in influence toward more 'crowdsourced' platforms like Rotten Tomatoes and IMDB. These platforms have also transformed the qualitative metric of film criticism. Instead of a 'thumbs up/thumbs down' or star rating system the new standard of measurement is the numeric score–Rotten Tomatoes uses a percentage system while IMDB uses a 1 to 10 rating to one decimal place (which ends up being the same thing as Rotten Tomatoes for all intents and purposes).
So here's the rules of the IMDB Rating prop bets–I've listed some of the major releases for late March and April. I've also come up with a IMDB score 'total' and priced the 'Over' and 'Under'. Your job is to pick the 'Over' or 'Under' six weeks after each film's release date. We'll do this with the new releases every two months:
IMDB RATING PROP BETTING ODDS FOR MARCH AND APRIL RELEASES
'T2 Trainspotting' IMDB Rating at 11:59 PM Eastern on April 14, 2017
Over 7.5 Stars: -150
Under 7.5 Stars: +130
'Kong Skull Island' IMDB Rating at 11:59 PM Eastern on April 21, 2017
Over 7.05 Stars: -150
Under 7.05 Stars: +130
'Raw' IMDB Rating at 11:59 PM Eastern on April 21, 2017
Over 7.05 Stars: -130
Under 7.05 Stars: +110
'The Last Word' IMDB Rating at 11:59 PM Eastern on April 21, 2017
Over 7.05 Stars: -130
Under 7.05 Stars: +110
'The Wall' IMDB Rating at 11:59 PM Eastern on April 21, 2017
Over 6.5 Stars: +110
Under 6.5 Stars: -130
'Beauty and the Beast' IMDB Rating at 11:59 PM Eastern on April 28, 2017
Over 7.5 Stars: -120
Under 7.5 Stars: +100
'The Case for Christ' IMDB Rating at 11:59 PM Eastern on May 12, 2017
Over 7.5 Stars: +130
Under 7.5 Stars: -150
'Going in Style' IMDB Rating at 11:59 PM Eastern on May 12, 2017
Over 6.5 Stars: -120
Under 6.5 Stars: +100
'Fate of the Furious' IMDB Rating at 11:59 PM Eastern on May 19, 2017
Over 5.5 Stars: -150
Under 5.5 Stars: +130
'The Circle' IMDB Rating at 11:59 PM Eastern on May 19, 2017
Over 5.5 Stars: -130
Under 5.5 Stars: +110