'Dancing with the Stars' Season 24 Betting Odds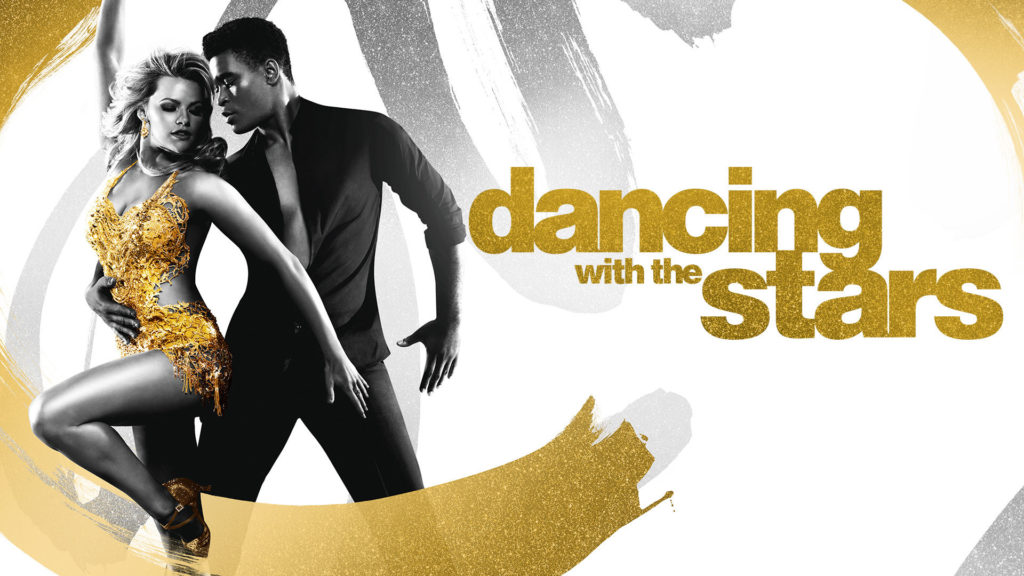 –This is the 24th season for ABC's reality show.
–Ratings are down from the earlier seasons but still very strong.
–The season premier of 'Dancing With the Stars' airs on March 20.
I've always been able to admit when I'm completely wrong with a handicap. That's very important for a successful sports bettor. Las Vegas is full of ersatz 'wise guys' who continue to buy in to incorrect concepts or double down on their opinions that have long ago been invalidated. Here are some real life examples–a NHL handicapper who claims that 'Original Six' teams *still* have an inherent 'edge' over 'expansion teams' no matter how long they've been in the league. A few otherwise sharp players continue to buy into the 'Monday Night Football home underdog' angle that hasn't worked since Howard Cosell was calling the games.
These are systemic examples but another way that players screw up by failing to admit when their wrong comes with specific opinions. The best example of this was the Michael Vick led Philadelphia Eagles 'Dream Team' of a few years back. I was betting against them from Day 1 but the collective opinion of 'NFL experts' was that they were a monster team. As the team proceeded to stink it up on the field you would have been amazed at the lengths otherwise intelligent handicappers would go to to rationalize it and to not have to admit they were wrong. A couple of the excuses: the Eagles are suffering from 'variance' because they're committing too many turnovers (which will happen when your inaccurate quarterback throws the ball to the other team). The Eagles are a 'statistical anomaly' and based on their statistical profile they should win (you'd be amazed how many people rode that excuse well into the red). There was also the shopworn excuse that the 'Eagles are due'. None of this happened, the Dream Team fizzled and bettors that just couldn't admit that they had been wrong in their perception of this team got killed.
This brings us to 'Dancing with the Stars'. I admit that I was wrong about this show. When it premiered on June 1, 2005 I thought it was just another awkward celebrity reality show in what at the time was a bumper crop of them. It struck me as 'Celebrity Boxing' minus gloves and I gave it a season or two before the public grew tired of watching non-dancers like ESPN sportscaster Kenny Mayne (first contestant eliminated in Season 2) and talk show host Jerry Springer (who made a nice run in Season 3 before he became the 7th of 11 contestants eliminated) try to dance.
'DANCING WITH THE STARS' ENDURES
Spoiler alert–I was 100% wrong about my prognostication that 'Dancing with the Stars' would crash and burn. They're starting their 24th season on March 20 and the season premier will be show #400 in the books. The show has never failed to finish in the top 10 in the ratings and brings in tens of millions of viewers every week. Between 2008 and 2011 they had over 20 million people watch the season premier and finale. The numbers are down somewhat but they're still strong bringing in big viewership numbers in an increasingly fragmented media landscape. You'll find articles online suggesting that 'Dancing with the Stars' is losing steam but some research would likely confirm my theory that the shows declining viewership has to do more with seismic changes in the way people watch television programs than it does with the show itself.
From the early years the show has always attracted betting interest and that continues to be the case. Our goal at SPORTS BETTING EXPERTS is to offer the widest variety of weekly odds on 'DWTS' found anywhere in the world. For Week 1, we've got the odds to win the show as well as a number of markets specific to this week. You can expect new 'episode' betting odds each week as well as revised season long 'to win' odds:
DANCING WITH THE STARS SEASON 24 BETTING ODDS
TO WIN DANCING WITH THE STARS SEASON 24
Simone Biles: +250
Heather Morris: +500
Nancy Kerrigan: +650
Rashad Jennings: +750
Nick Viall: +1000
Normani Kordei: +1000
Bonner Bolton: +1000
Erika Jayne: +1500
Mr. T: +1500
Charo: +1500
David Ross: +1750
Chris Kattan: +2250
DANCING WITH THE STARS WEEK 1 BETTING ODDS
TO BE ELIMINATED IN WEEK 1
No One: -350
Chris Kattan: +750
Mr. T: +1250
Nick Viall: +1750
Erika Jayne: +2250
Charo: +2500
David Ross: +3000
Bonner Bolton: +5000
Nancy Kerrigan: +6500
Normani Kordei: +6500
Rashad Jennings: +6500
Heather Morris: +6500
Simone Biles: +6500
JUDGES' HIGHEST SCORE
Simone Biles: -175
Heather Morris: +150
Normani Kordei: +1500
Rashad Jennings: +2500
Nancy Kerrigan: +3500
Bonner Bolton: +5000
David Ross: +5000
Charo: +5000
Mr. T: +7500
Erika Jayne: +7500
Chris Kattan: +7500
JUDGES' LOWEST SCORE
Mr. T: -125
Chris Kattan: +250
Charo: +750
Erika Jayne: +1250
David Ross: +1250
Nick Viall: +1500
Bonner Bolton: +3500
Heather Morris: +5000
Simone Biles: +7500
Normani Kordei: +7500
Rashad Jennings: +7500
Nancy Kerrigan: +7500
NUMBER OF '10' SCORES TO BE AWARDED
0: -450
1-4: +200
5-9: +1250
10+: +3500
WEEK 1 KEY DEMO (18-49) RATINGS
Over 1.9: -130
Under 1.9: +110
WEEK 1 KEY DEMO (18-49) SHARE
Over 6.5: +130
Under 6.5: -150
WEEK 1 TOTAL VIEWERS
Over 12.5 million: +100
Under 12.5 million: -120