LeBron Out Indefinitely As Lakers Injury Woes Mount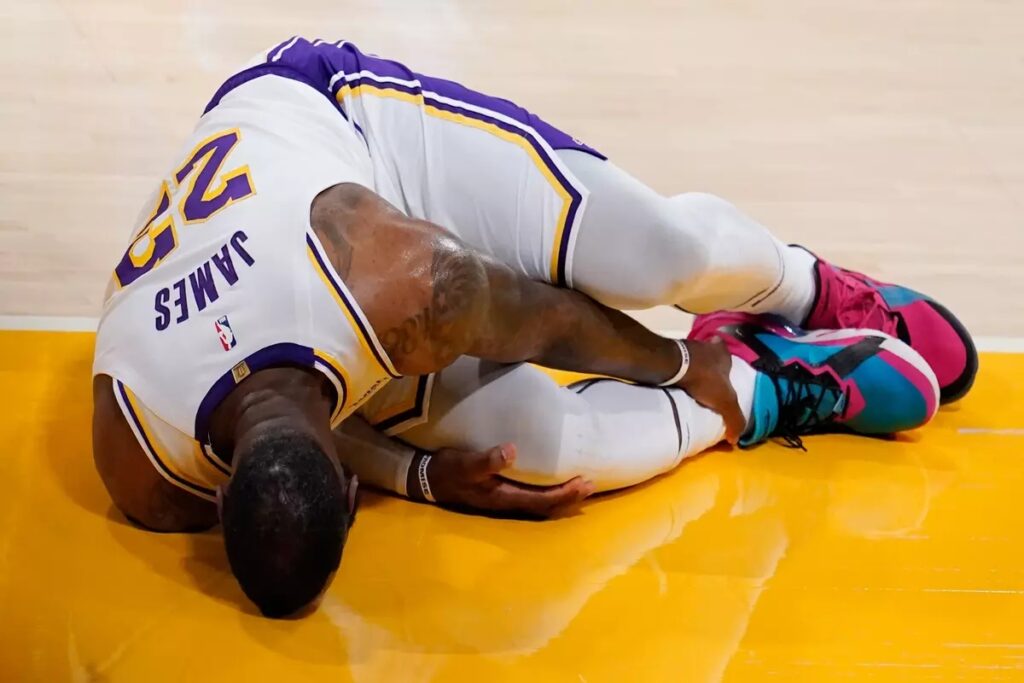 The Los Angeles Lakers are suffering through a tough patch. Actually, the defending NBA Champions were 'treading water' ever since Anthony Davis was sidelined with a calf strain in mid February. He's still out and the situation has taken a turn for the worse as LeBron James has joined him on the injury list.
LeBron is 'out indefinitely' after suffering a high ankle sprain in the Lakers 99-94 loss to the Atlanta Hawks on Saturday. Atlanta's Solomon Hill either accidentally or by some accounts intentionally clipped LeBron's leg while diving for a loose ball. That sent LeBron to the locker room mad as a hornet's nest kicking in chairs and knocking down tables. He received an X-Ray and MRI after the game.
Teammates immediately became alarmed as the usually tough as nails James screamed like a baby as he hit the floor. The Lakers called time out to check on LeBron and teammate Kyle Kuzma explained his concern:
"I haven't necessarily seen him scream and scowl like that probably ever."
Montrezl Harrell took exception to Hill's play:
"A guy dove for a loose ball, took his leg out from up under him. I really don't feel like it was one of those loose-ball plays. He had to go through his leg to get the ball, man. He was turned sideways. The ball was behind him. I mean, you're jumping at an angle, going across this way, I mean, I don't know how you feel that's a loose ball."
Dennis Schroder was more succinct but added:
"That's an unnecessary play to dive in the leg like that."
Solomon Hill felt it necessary to defend himself from a public pillorying so he took to Twitter:
LeBron took the high road in his inevitable post injury Tweet:
The timeline on LeBron's injury is unclear. The good news is that although Marc Gasol remains out he has been cleared to return.