Charlotte Rookie LaMelo Ball Could Be Done For The Year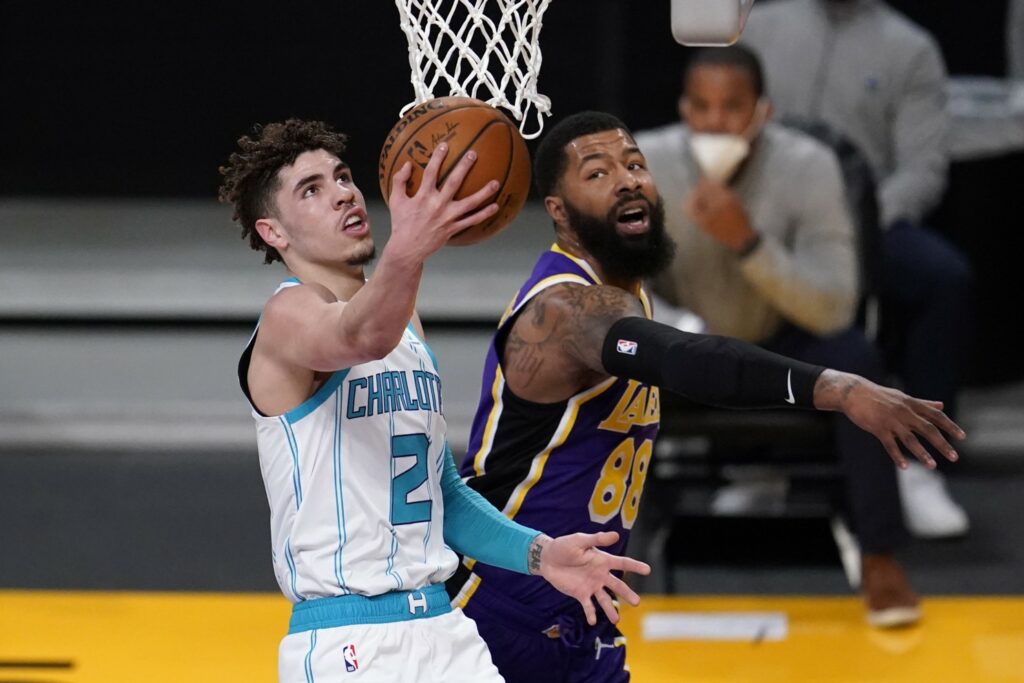 Tough weekend for NBA injuries. First it was LeBron James going down to a high ankle sprain. Now comes the news that the Charlotte Hornets' rookie star LeMelo Ball will be out indefinitely with a broken wrist. 'Indefinitely' could be a long time–he's planning to get a second opinion early this week but all indications are that he'll miss the rest of the season.
Ball injured the wrist during a loss to the Los Angeles Clippers on Saturday night. He went hard to the hole on a fast break but took a hard foul that sent him crashing to the floor. He tried to break his fall with his wrist which any snowboarder will tell you is a no-no. Upon landing, he immediately grabbed it and expressed that he was in pain. He returned to the game in the second half but afterwards the extent of the injury was revealed:
Check out the big brain on the Fox Sports: Hornets Twitter–they called the injury from the get-go. They'll be even better once the network rebrands to Bally Sports on March 31.
Tough break for LeMelo who had been extremely impressive to the midway point of his rookie season. Through his first 41 games, he was averaging 15.9 points, 5.9 rebounds and 6.1 assists, while shooting 37.5 percent from 3-point range. Those are some impressive–and versatile–numbers and at age 19 he's only going to get a lot better.