Lake Tahoe Outdoor NHL Hockey A Ratings Winner For NBCSN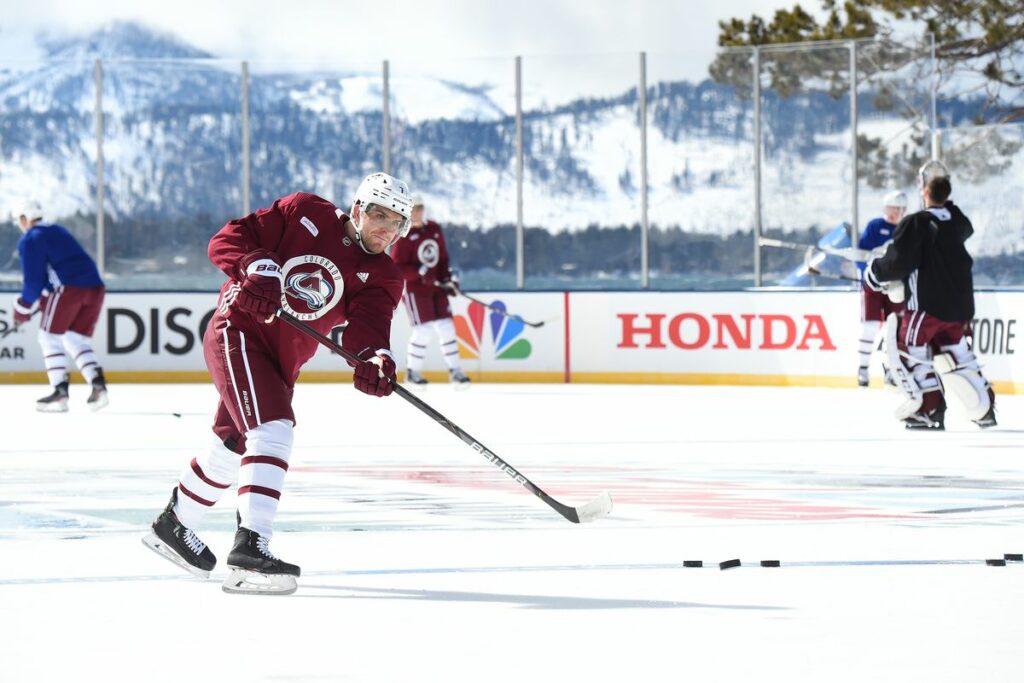 Here's an irony for you–almost a month to the day that NBC announced that they would be shuttering the NBCSN sports network and migrating their content to the Peacock streaming platform they pull an all time high ratings number. More specifically, the Sunday NHL outdoor game between the Philadelphia Flyers and Boston Bruins turned in solid numbers and became the most watched regular season hockey game ever on the NBCSN network.
This was despite (or maybe because) of the fact that the game was rescheduled from a Sunday afternoon time to Sunday night due to unseasonably warm and sunny weather that played havoc with ice conditions.
Here's what SportsMediaWatch had to say about the Bruins/Flyers ratings performance:
Sunday's Flyers-Bruins NHL outdoor game from Lake Tahoe averaged a 0.60 rating and 1.02 million viewers on NBCSN, marking the most-watched NHL regular season game ever on NBCSN and the most-watched on cable since 2002 on ESPN (Sharks-Red Wings: 1.28M). Including additional streaming data not tracked by Nielsen, the game averaged 1.07 million.

In less than two months this season, NBCSN has earned its two largest regular season audiences ever (with additional streaming data included). The network's Penguins-Flyers season opener averaged 978,000.
From the 'glass half empty' department–the rescheduled Flyers/Bruins game left a void on Sunday afternoon in which NBCSN slotted a game (indoors, no less) between the New Jersey Devils and Pittsburgh Penguins. This was the network's *least* watched game since March 2019.
NBC's decision to shutter the NBCSN network shouldn't be seen as its abject failure. It likely has more to do with the desire to beef up offerings on the premium Peacock streaming network than anything else.