Jim Harbaugh Staying At Michigan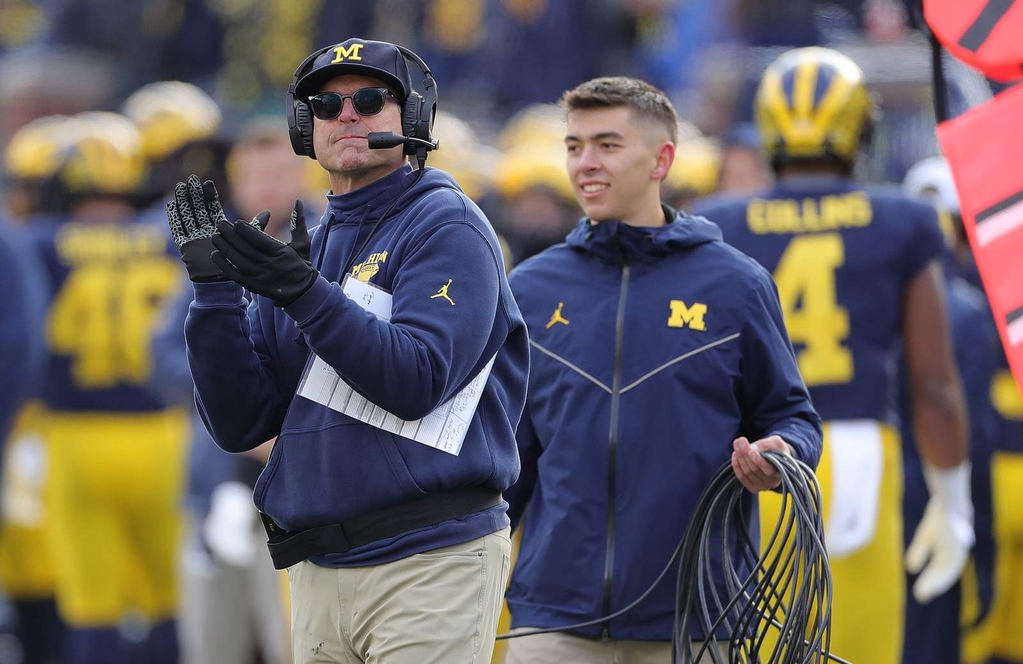 After a tough season at Michigan, every expectation was that head coach Jim Harbaugh and the school would part company in some way or another. Instead, they've 'recommitted' to each other–albeit at a lower price point.
University of Michigan Athletic director Warde Manuel announced on Friday that Harbaugh has signed a four year extension that runs through the 2025 football season. What he *didn't* announce is that in the process Harbaugh took a hefty pay cut–the press release on the university website did say that the contract extension included 'revised financial terms'. Harbaugh did get a lucrative buyout clause that will have to be a consideration should the school want to send him packing down the road.
Harbaugh had one year left on his current deal at Michigan which paid him right around $8 million for 2020. The Wolverines finished the season 2-4, throwing the towel in on the year with three games remaining due to COVID-19 issues within the program. Harbaugh's new base salary is $4 million per year but he does have the possibility of up to $3.5 million in bonuses every year for various team accomplishments. If Michigan fires Harbaugh next year they'll owe him $4 million USD and this guarantee drops by $1 million every year. The buyout clause begins at $2 million in 2021 and drops by $500k every year.
AD Manuel had this optimistic statement in the press release announcing the deal:
"I continue to believe that Jim is the right man to lead our program in pursuit of Big Ten and CFP championships. Our program didn't achieve at a level that anyone expected this year but I know those setbacks will drive the coaches, players and staff moving forward. Jim is a tireless worker and competitor. Following the completion of the season we talked for many hours on what it will take for Jim to lead and get us back on the right trajectory."
Harbaugh's comment is what you'd expect:
"Over the past few weeks, Warde and I had discussions that have been honest, open, insightful and constructive in moving our football program forward. Discussions that I look forward to continuing over the months and years ahead. We have a plan."

"There is work to be done and challenges to be addressed. These challenges are being addressed as we continue to strive for excellence in the classroom and championships on the field, a message that I hope is noted in the language of our agreed-upon contract."
Harbaugh is definitely a quality coach and before this year had done nothing but win at Michigan. The Wolverines are 49-22 overall in his tenure with the team going 9-4 in 2019 and 10-3 in 2018.