Clemson QB Trevor Lawrence Declares For NFL Draft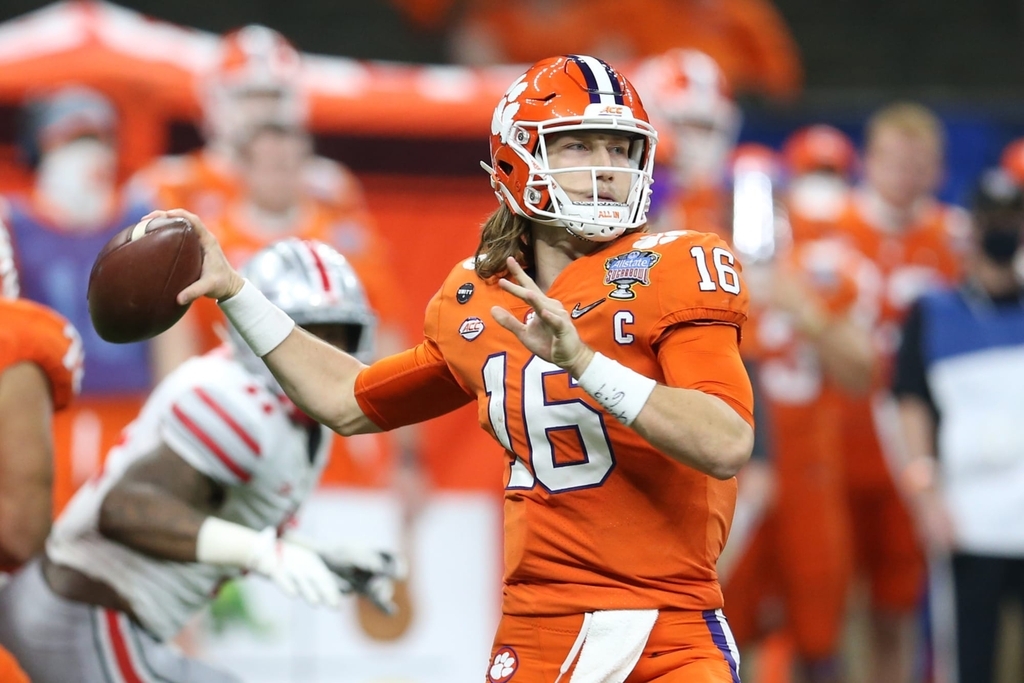 Not really a big surprise but Clemson quarterback Trevor Lawrence made it official on Wednesday: he's declared for the NFL Draft. The shaggy haired Lawrence made his decision known via a video posted on his social media outlets.
Lawrence is the likely top overall pick and really does have all of the tools for success at the next level including size (6'6″), arm strength and smarts. He's by all accounts a great teammate and a solid person off the field.
Lawrence took over as Clemson's starter early in his freshman season and went on to lead the Tigers to a national championship in 2018 as a true freshman. Clemson also played for the National Championship in 2019, losing to LSU. During his career at Clemson he compiled 34-2 record with a perfect 11-0 mark in Clemson's national championship season in 2018. His losses in each of the last two years came in the College Football Playoff.
The Jacksonville Jaguars have the #1 overall pick in the NFL Draft and there's every reason to expect they'll select Lawrence. He reportedly had no interest of going to the New York Jets–they had the inside track to the #1 pick for awhile–but likely kept his ultimate decision on the QT to not serve as a distraction during Clemson's season and postseason. Lawrence was expected to enter the draft all along but he did leave himself an out if he wasn't happy with the team likely to draft him:
"I'm just trying to enjoy my last few months here if that's what I decide to do. I'm just trying to enjoy it, and obviously I'm not trying to make a stir. I don't want any more people talking about me than they already are, so my thing is I'm just never going to corner myself to where I have to do something just because of something I said in the past."
Clemson coach Dabo Swinney has been effusive in his praise of Lawrence, calling him "the greatest winner I've been around."