Favored Texans Welcome Winless Browns to NRG Stadium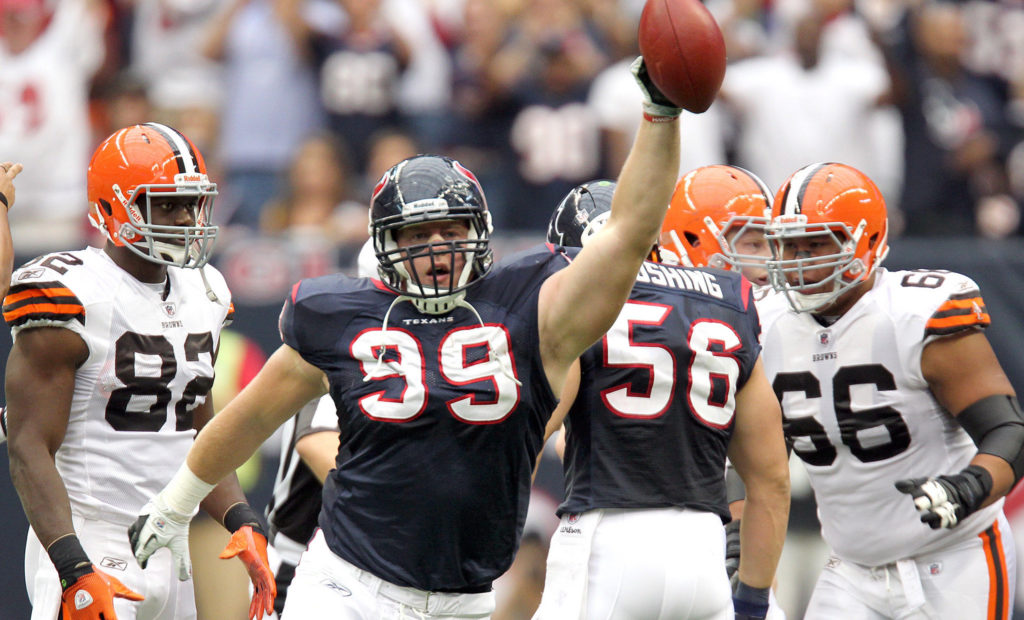 Who: Cleveland Browns v. Houston Texans
When: Sunday October 15th, 2017 1:00PM EST
Where: NRG Stadium—Houston, Texans
As if it were any surprise, the Browns have now played 5 games and have not won a single one. While, to the inexperienced observer, it may be surprising that the Browns have managed to win precisely 0 games, this is about par for the course for the Cleveland side. A major contributing factor to the Browns' inability to win is the uncertainty surrounding the starting quarterback position. Cleveland has tried a rookie for the first 5 weeks and that clearly did not work, so they will be back to the drawing board this week.
The thing about the Browns' 0-5 record is that 3 of those 5 losses were by exactly 3 points. Cleveland has not been all that great this season, but to say that they deserve to be winless through 5 weeks might be a little harsh. A lot of this is attributable to a defense that has really exceeded expectations. If it weren't for a sputtering, inconsistent offense Cleveland may just be contending for the top of their division.
The Texans were in more or less the same boat as the Browns prior to the season beginning. Though they had a solid defense, their offense was the source of a lot of skepticism, primarily because they were pouring all their chips into an unproven rookie quarterback. I suppose gambling pays off sometimes because the Texans' seem to have struck gold with Deshaun Watson playing under center. The defense has since been victimized by the contagious injury bug, so this game with the Browns is sure to be an interesting one.
Right now, Houston is looking like one of the best teams in the extremely weak AFC South, and this is a game they will look at as a must-win. I think Houston is fully capable of winning, but their inconsistencies this season are unnerving.
Game Overview and Analysis
The +9 (-107) Browns (+330) will enter Houston with a different starting quarterback than they had last week. This would be an adjustment for most teams, but being that Kevin Hogan will be the 28th quarterback to start for the Browns since their rebirthing in 1999, it is—once again—par for the course. Hogan has already played for the Browns this season, and his numbers are not exactly impressive. To date, he has passed for 3 touchdowns and 2 interceptions for a total of 377 yards and 26 completions (14.5 yards per completion). The one thing that Hogan does have going for him is that he is a fairly accurate quarterback. To be specific, he has completed 68.4% of his passes. Apart from the 2 interceptions Hogan is looking like the best quarterback Cleveland has seen in some time.
If the Cleveland defense can hang in there and keep Deshaun Watson under control, I do not think this will be a one-sided affair by any stretch of the imagination. Unfortunately, not many teams have been able to exactly control Watson, so it will be intriguing to see how this plays out. On top of this, NRG Stadium is an incredibly tough place to play.
As for the -9 (-113) Texans (-400), they will once again turn to the rookie Deshaun Watson to take on offensive duties. This week the spotlight will be on Watson more than it has been at any other point in the season thanks to the departure of JJ Watt, who left last week's game with a leg injury. Now that the heart of the Texans' defense has been effectively ousted, it will be the offense's responsibility to get a win. I think DeAndre Hopkins will get open early and often, and I additionally think that Lamar Miller will present a threat both on the ground and through the air. The Cleveland defense is good, but I do not think it is good enough to fend off this growing Texans offense.
The loss of Whitney Mercilus and JJ Watt last week was not something the Texans defense was able to cope with right away, and it showed. With two leaders suddenly off the field, the Houston defense looked lost and tentative. Their fans will be pushing them along this week, but it will be interesting to see if they are able to play with any more confidence despite their leaders still being out.
Betting Prediction
If you are looking to make a moneyline wager, I think your obvious choice will be the Texans (-400) because they are at home, have a great quarterback, and are getting better every week. With that said, this does not present you with the best odds.
On the BetOnline point spread, I am going to go against the grain and recommend that you take the +9 (-107) Browns. This may seem unusual but, like I mentioned above, the Browns have played a majority of their opponents very close. I do not think they will be defeated by 10+ points, even away from home.