Everything You Need To Know About 2016-2017 NBA Betting Odds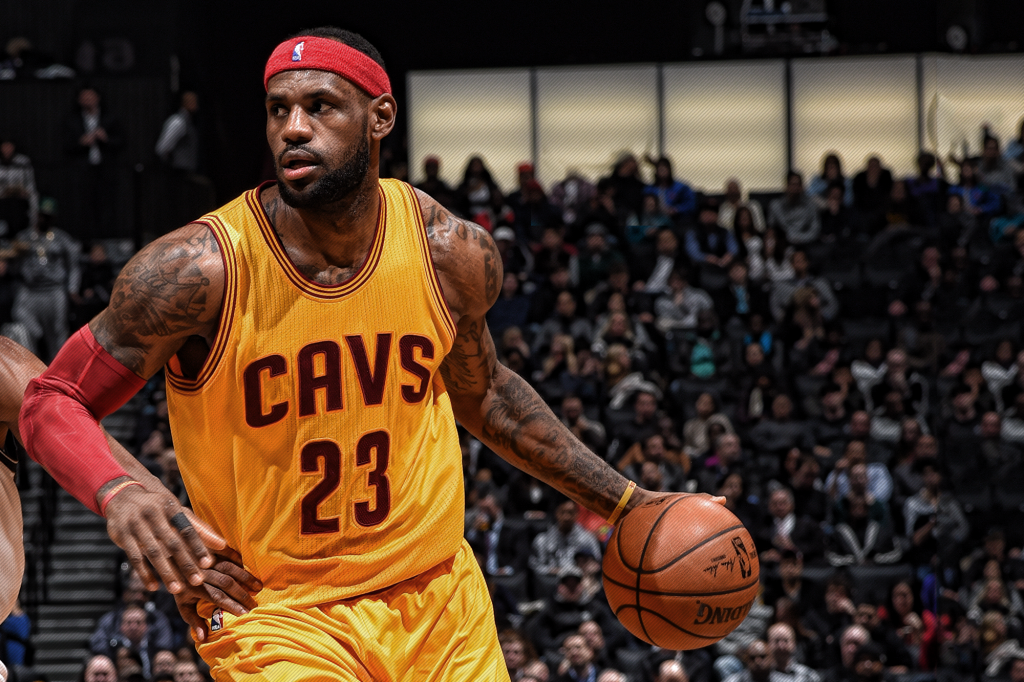 The NBA Season didn't quite go 'according to script' last year. The Golden State Warriors looked like a cinch to defend their NBA title as they ran roughshod over everyone during the regular season. Golden State set any number of records during the 2015-2016 campaign including the most wins by a team in a season (73-9) breaking the previous record set by Michael Jordan's 1995-96 Chicago Bulls. Everything looked to be going as expected during the NBA Finals despite injuries to Golden State's superstar guard Stephen Curry as the Warriors shot out to a 3-1 advantage over LeBron James and the Cleveland Cavaliers. The momentum swung completely the other way with Cleveland winning the next three games including two on Golden State's home court to win the NBA Championship.
Off an amazing but ultimately disappointing season last year Golden State has 'doubled down' and added former Oklahoma City Thunder guard Kevin Durant. Durant signed a two year deal with the Warriors in July becoming the fourth All Star on the Golden State roster. The fans and media have already dubbed the team's nucleus of stars as 'The Fantastic Four'. With all of the offseason chatter about Golden State it's easy to forget about the Cleveland Cavaliers. The Cavs didn't change much during the off season though they did lose several key reserves (Matthew Dellavedova, Mo Williams and Timofey Mozgov). It's still LeBron's team and he's started to talk about running down Michael Jordan's career championship total. LeBron is just 31 and has three but MJ finished with six. If it's going to happen, a repeat this year is almost essential.
A new NBA season brings with it a multitude of predictions and 'storylines' to keep things interesting until the playoffs. Obviously, there's no better way to get a comprehensive overview of all of these than by looking at the NBA betting odds for the 2016-2017 season:
NBA 2016-2017 BETTING ODDS
TEAM CHAMPIONSHIP AND DIVISIONAL ODDS:
2017 NBA Championship–Odds to Win:

Golden State Warriors: -125
Cleveland Cavailers: +300
San Antonio Spurs: +900
Boston Celtics: +1800
Los Angeles Clippers: +2500
Toronto Raptors: +4000
Oklahoma City Thunder: +4000
Chicago Bulls: +4000
Indiana Pacers: +6600
Minnesota Timberwolves: +6600
New York Knicks: +6600
Memphis Grizzlies: +6600
Portland Trailblazers: +7500
Miami Heat: +10000
Atlanta Hawks: +10000
Houston Rockets: +10000
New Orleans Pelicans: +10000
Detroit Pistons: +10000
Washington Wizards: +10000
Milwaukee Bucks: +10000
Utah Jazz: +10000
Dallas Mavericks: +20000
Los Angeles Lakers: +20000
Orlando Magic: +20000
Charlotte Hornets: +30000
Denver Nuggets: +50000
Sacramento Kings: +50000
Philadelphia 76ers: +50000
Brooklyn Nets: +50000
The expectation is that it'll be the Warriors and the Cavaliers battling for the NBA Title once again in 2016-2017. No surprise that the Warriors are favored–there's a sense that they've got 'unfinished business' and made a serious effort to upgrade their team (tough to do with a team that won 73 games). Adding Durant gives them another dependable scorer that can play decent defense. Golden State will be hard pressed to repeat last year's win total but Steve Kerr's team would likely trade a few regular season victories for a NBA Championship.
Cleveland didn't look like a championship team for much of the regular season last year but they definitely peaked at the right time to claim the crown. They're taking a 'if it ain't broke, don't fix it' approach and made only minor changes to the roster. The Cavs brought in forward Mike Dunleavy who is a bit long in the tooth but otherwise a hard working, versatile player that can play on both ends of the court.
The other team at single digit odds is the San Antonio Spurs. San Antonio will have to fill the vacancy caused by Tim Duncan's retirement after 19 years. It's one thing to replace his 'numbers' but another thing entirely to find someone capable of stepping into his role as team leader. The team will now be built around Kawhi Leonard, Pau Gasol (who is getting up there as well at age 37) and LaMarcus Aldridge. There's a lot of talent and head coach Gregg Popovich is one of the best in the business but he'll have to turn in a remarkable and rapid 'reboot' of this team if they're to contend for a title.
2017 Eastern Conference Champion:

Cleveland Cavaliers: -215
Boston Celtics: +500
Toronto Raptors: +1400
Atlanta Hawks: +2500
Chicago Bulls: +2500
Indiana Pacers: +2800
New York Knicks: +2800
Detroit Pistons: +4000
Miami Heat: +4000
Milwaukee Bucks: +4000
Washington Wizards: +4000
Orlando Magic: +5000
Charlotte Hornets: +10000
Philadelphia 76ers: +15000
Brooklyn Nets: +20000
Were this wager on the best regular season in the West there might be value looking past the Cleveland Cavaliers. After all, the Toronto Raptors finished just 1 game back of the Cavs last season. It's hard seeing any of the teams seeking to knock Cleveland off of their Eastern Conference throne being able to do so in a 7 game series. The Boston Celtics are improving rapidly under former Butler University head coach Brad Stevens and the Toronto Raptors very quietly matched the Cavs nearly game for game during the regular season. That being said, they still have to stop LeBron and company in a 7 game series and that's easier said that done at this point of his career.
2017 Western Conference Champion:

Golden State Warriors: -250
San Antonio Spurs: +450
Los Angeles Clippers: +1200
Oklahoma City Thunder: +20000
Minnesota Timberwolves: +3300
Memphis Grizzlies: +3300
Houston Rockets: +5000
New Orleans Pelicans: +5000
Portland Trailblazers: +5000
Utah Jazz: +5000
Dallas Mavericks: +10000
Denver Nuggets: +15000
Los Angeles Lakers: +15000
Phoenix Suns: +25000
Pro wrestling legend 'Nature Boy' Ric Flair was fond of saying: "To be the man, you've got to beat the man". That's the situation in the West where it's clearly Golden State and everybody else. The Spurs are a big question mark–they had a great season last year but will be starting the 'post Tim Duncan era' and it'll be tough to get the team back into championship form so quickly. Barring injury, hard to see anyone stopping the Golden State Warriors as they look to return to the NBA Finals.
NBA PLAYER/COACH PROP BET ODDS
To win the 2016-2017 NBA MVP:

Russell Westbrook: +200
Stephen Curry: +400
LeBron James: +450
Kevin Durant: +1000
Anthony Davis: +1000
Kawhi Leonard: +1000
James Harden: +1600
Paul George: +2200
Blake Griffin: +3300
Damien Lilard: +3300
Kyrie Irving: +3300
DeMarcus Cousins: +3300
Chris Paul: +3300
Carmello Anthony: +3300
Stephen Curry won the regular season MVP Award last year with LeBron James winning the playoff MVP Award. So why is Russell Westbrook favored? If the Oklahoma City Thunder are going to have any success without Kevin Durant, Westbrook will have to have a monster season. He led the league with 18 'triple doubles' last year so he can do it all–and he'll have to do it all with Durant now playing with the Warriors. As for the rest of the list there's a lot of variables that need to work out perfectly for anyone other than Westbrook, Curry or LeBron to win. The Portland Trailblazers' talented guard Damien Lilard might be the best value at +3300–there were several stretches last season where no one in the league played better.
Will a member of the Golden State Warriors win the 2016-2017 regular season MVP award?

Yes: +190
No: -225
You may have noticed that the Golden State Warriors have two of the top four choices to win the MVP award (Stephen Curry and Kevin Durant). At this point, it's hard to see anyone other than Curry being the 'most valuable player' on the team, let alone in the league but if you want to 'hedge your bets' and cover the entire Warriors' roster this is the way to do it.
To Win NBA Rookie of the Year

Ben Simmons: +200
Brandon Ingram: +330
Kris Dunn: +350
Joel Embiid: +700
Buddy Hield: +800
Dario Saric: +1600
Jamal Murray: +2000
Thon Maker: +2200
Dragan Bender: +2200
Jaylen Brown: +2500
Denzel Valentine: +2500
DeAndre Bembry: +3300
Marquese Chriss: +4000
Caris LeVert: +4000
Wade Baldwin: +4000
Domantas Sabonis: +4000
Taurean Prince: +5000
Brice Johnson: +5000
It definitely *won't* be Philadelphia's Ben Simmons–it was reported earlier this evening that he could miss the entire season with a foot fracture. The Sixers have held out their last two #1 draft choices for their first year–not that it's made any difference in Philadelphia's miserable performances. That makes the Lakers' Brandon Ingram the favorite at +330. At age 19, Ingram needs to 'bulk up' considerably but on an otherwise forgettable Lakers' roster he might get a fair amount of playing time. Los Angeles is in their first year of the 'post Kobe Bryant' era and are coming off a 17–65 season–the worst in franchise history. In Luke Walton's first year as head coach he likely realizes that any sign of improvement will benefit his long term employment prospects and that makes letting Ingram 'learn on the job' more likely.
To Win NBA Scoring Title

Russell Westbrook: +250
James Harden: +300
Stephen Curry: +400
Kevin Durant: +450
Blake Griffin: +550
DeMarcus Cousins: +700
Damian Lillard: +1100
LeBron James: +1100
Anthony Davis: +2200
Paul George: +2200
Kyrie Irving: +2200
DeMar DeRozan: +4000
Carmelo Anthony: +4000
Chris Bosh: +6000
Dwyane Wade: +6000
Isaiah Thomas: +6000
Kawhi Leonard: +6000
Kemba Walker: +7500
Andrew Wiggins: +7500
Kyle Lowrey: +7500
Brook Lopez: +9000
C.J. McCollum: +9000
Gordon Hayward: +10000
There's clearly a theory at work here and in the MVP odds and that's why Russell Westbrook is the top choice in both. Westbrook was part of a one-two punch with Kevin Durant last year and is expected to be 'the man' this year. Conversely, Steph Curry now has Durant to bear some of the scoring load which is why he's not favored. The problem is that this formula doesn't necessarily work out like people think. Westbrook won't necessarily score twice as much as he did last year. His job is tougher now that teams can double team him and don't have to keep an eye out for Durant. Likewise, the rationale that "Curry scored X last season so with Durant on board he'll score X/2" also isn't inviolable. Curry now has a perfect 'decoy' and a dangerous scorer to keep defenses from collapsing in on him. Translation–Curry could repeat as scoring leader and looks like a nice value at +400. Ditto LeBron at +1100. He finished #5 in the scoring race last year and despite many appearances in the top 5 he's never won the scoring title.
To Win NBA Coach of the Year

Steve Kerr: +400
Gregg Popovich: +400
Tyronn Lue: +450
Tom Thibodeau: +800
Doc Rivers: +900
Brad Stevens: +900
Quin Snyder: +1400
Jeff Hornacek: +1800
Mike Budenholzer: +2500
Luke Walton: +2500
Fred Hoiberg: +2500
Erik Spoelstra: +2500
Alvin Gentry: +2500
Terry Stotts: +3300
Scott Brooks: +3300
Nate McMillan: +3300
Jason Kidd: +3300
Dwane Casey: +3300
David Fizdale: +3300
Mike D'Antoni: +4000
Billy Donovan: +4000
Steve Clifford: +50000
Stan Van Gundy: +5000
Frank Vogel: +5000
Brett Brown: +5000
Rick Carlisle: +6600
Mike Maline: +15000
Earl Watson: +15000
Dave Jorerger: +15000
Kenny Atkinson: +20000
Golden State Warriors' head coach Steve Kerr is the reigning NBA 'Coach of the Year'. Only one active coach has won this award more than once (Gregg Popovich is a three time winner) and only seven coaches in history have won the award in multiple years. This award doesn't necessarily go to the coach of the best team. It's often awarded to a coach that produces better than expected results in a tough situation or whose team shows the most improvement year over year. Based on the latter metric, Boston Celtics' head coach Brad Stevens could be a nice value position at +900. If Jeff Hornacek can coax some improvement and consistency out of the dysfunctional New York Knicks he could win the award at +1800. This looks like a category in which to avoid the favorites–for the Warriors' Steve Kerr there's nowhere to go but down after winning 72 games. Gregg Popovich has to replace Tim Duncan and Tyronn Lue is one of the coaches that might not get the credit he deserves due to the number of superstars on his roster. One interesting longshot immediately pops out–Portland Trailblazers' coach Terry Stotts at +3300.