It's Never Too Early For College Basketball Betting Props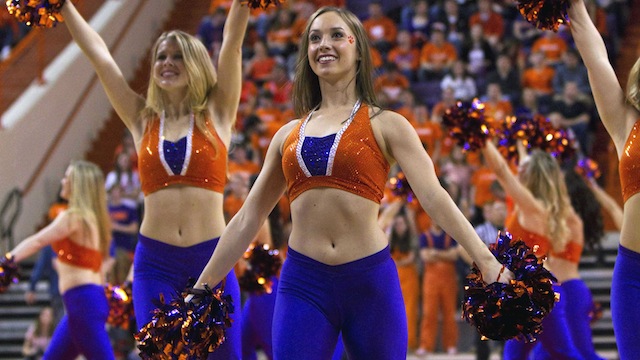 It seems like yesterday that we were in the middle of Summer lamenting the lack of betting opportunities during the MLB All Star Break. It's hard to believe that we're already in Week 5 of the NFL season with NHL hockey action just days away. The NBA basketball starts at the end of the month and at that point it'll just be a couple more week until the start of college basketball season.
College basketball 'officially' gets underway on Friday, November 11 with three Division 1 games on the board. Most of the world's sports books are still 'in the weeds' trying to deal with their NFL and college football 'busy season' and for that reason you won't find many college basketball prop bets open for betting anywhere in the world. This is true not only in Nevada but at North American facing offshore sportsbooks. Interestingly, college basketball doesn't get much betting interest in the sports books of Europe and elsewhere in the world. This might be somewhat counterintuitive since professional basketball is popular all over the world and the NBA gets strong betting action everywhere.
Since it'll be a few weeks before most sports books start posing futures odds on college basketball we've decided to get the jump on them. Here are our futures odds to win the 2017 NCAA Basketball Championships and some other interesting college basketball prop bet odds:
COLLEGE BASKETBALL 2016-2017 BETTING ODDS
TEAM CHAMPIONSHIP AND REGULAR SEASON ODDS:
2017 NCAA Men's Basketball Championship–Odds to Win:

Duke: +335
Kentucky: +775
Kansas: +900
Villanova: +1250
Michigan State: +1650
Oregon: +1800
North Carolina: +1900
Arizona: +2100
Indiana: +2200
Louisville: +2200
Wisconsin: +2570
Virginia: +2700
Xavier: +2800
Syracuse: +4000
Purdue: +4500
West Virginia: +4800
Maryland: +5000
Connecticut: +5500
Iowa State: +6000
Texas: +6600
Miami Florida: +7000
UCLA: +7800
Gonzaga: +8000
Any decent sportsbook will quote odds on teams not listed on their board should you want to take a longshot flyer on your alma mater or a lower profile program. One of the tougher things to do as a sports bettor is to try and figure out who will be the ultimate champion prior to the start of the season. College basketball might be the most challenging due to the number of teams on the board and the ability of smaller 'mid-major' programs to be competitive with the 'power elite'.
In fact, 'sharp' players and professional sports bettors aren't really concerned about 'picking the champion' at this point. Their goal is to 'get a price' on a team that has a chance to compete for the title. For that reason, they're not likely to wager on a favorite at this point of the year. The 'value' just isn't there. There's no rush to bet on a team like Duke or Kentucky now because their price is just too low relative to their chances of winning the title. A better strategy is to look for a young, improving team in a 'power' conference at a good price. There will be opportunities to bet the 'mid majors' for hedging purposes later in the year but few of the smaller programs make the 'Final Four'. Even fewer make the championship game, let alone win–take a look at the historical winners of the NCAA titles and the runner up team. A lot of familiar names from big conferences.
One team that immediately gets my attention is North Carolina at +1900. The Roy Williams coached Tar Heels came three points short from winning the NCAA title last year and based on this price the marketplace could be overreacting to the loss of All Americans Brice Johnson and Marcus Paige. Those are two excellent players that need to be replaced but this is the reality of college basketball circa 2017. Few coaches know the game and how to play it as well as Williams. North Carolina always gets a brutally talented recruiting class and should be in the mix at the top of the ACC standings by the end of the year. At that point, you won't be able to get them at anywhere near this price.
Another interesting team is 2015 ACC runner up Virginia. The 2015-2016 Cavaliers were the #2 defensive team in the country allowing just 60.1 PPG. With the possible exception of Wichita State head coach Gregg Marshall you can make a case that Virginia head coach Tony Bennett is the best defensive coach in the country. The problem with Virginia is that their offense sputters at times–they ranked #227 in scoring offense last year putting up 71.0 PPG. The good thing about defensively strong teams in college basketball is that their success is as much contingent on the system as it is the ability of the players within it. At +2700 it's worth taking a position on Virginia right now.
Any NCAA Team Undefeated National Championship Winner:

Yes: +2000
No: -4000

Any NCAA Team Begins NCAA Tournament Play Undefeated:

Yes: +1500
No: -3500

Duke undefeated entering NCAA tournament:

Yes: +2500
No: -5000

Duke undefeated NCAA champion:

Yes: +4000
No: -100000

Kentucky undefeated entering NCAA tournament:

Yes: +5000
No: -12500

Kentucky undefeated NCAA champion:

Yes: +4000
No: -100000
There have been seven NCAA champions with an undefeated record. The last to do it was Indiana in 1976. Before that, John Wooden's UCLA teams did it four times further underscoring their unprecedented level of greatness. His Bruins' teams won 10 titles in the process losing a total of 10 games. Back in college basketball's 'Paleolithic Era' it was done twice–by North Carolina (1957) and San Francisco (1956).
There have also been 19 teams to enter the NCAA tournament undefeated, the most recent coming last year as Kentucky went undefeated during the regular season and conference tournament. If you guessed that most of the 19 teams make their undefeated run decades ago you would be correct. Other than Kentucky, only two teams have done it since 1980. One was the 1991 UNLV Runnin' Rebels coached by Jerry Tarkanian which might have been the most brutally talented college basketball team in history. The other team to do it was the 2013-2014 Wichita State Shockers. There's an interesting phenomenon that happens to teams that make the NCAA tournament undefeated–they either win the title or fail to make the finals entirely. Only two teams have made the NCAA championship game with an undefeated record and failed to win the title (Ohio State in 1960 and Larry Bird's Indiana State team in 1979).
We used the year 1980 as the cut off but even more significant might be the year 1985 when the NCAA tournament field expanded to 64 teams. Since then, no team has reached the Championship Game with an undefeated record.

Any NCAA Division 1 team to have a winless regular season:

Yes: +2000
No: -4000
With 346 Division 1 teams playing college basketball you might think that losing every game in a season isn't that unusual. It is–in fact, it's almost as rare as an undefeated NCAA champion. Only eight teams in NCAA history have failed to win a game during the season with only four since 1955. The last team to go 'oh-fer' was the 2103 Grambling Tigers. They also had the ignominious distinction of being the first team since In fact, Grambling State is the first team to go winless since 1992 that wasn't a Division 1 transitional/independent program. Only one of their losses was by single digits giving them at least a minor qualitative edge over the 1992 Prairie View Panthers who lost *every* game by double digits.

Will a team with a losing regular season record make the 2016 NCAA tournament field of 68?

Yes: +250
No: -175
32 of the 68 NCAA tournament bids are 'automatic' bids given to the winner of conference tournaments (or in the case of the Ivy League their regular season title). The other 36 are 'at large' bids awarded by the NCAA selection committee. The only way that a team with a losing record can make the NCAA tournament field is to win their conference tournament and get the automatic bid. This has happened more often than you might think. In 2015, for example, Hampton University won the MEAC tournament and received an automatic NCAA bid despite a record of 16-17. They were the 21st team with a losing record to ever make the NCAA tournament field. It's unlikely they'll be the last–2015 was the fourth straight NCAA tournament field that included a sub .500 team. Given the sheer number of college basketball teams, the level of parity in the sport and particularly in some of the lower profile conferences it could continue this season.

Will defending NCAA champion Duke make the 68 team NCAA tournament field?

Yes: -5000
No: +2500
The defending NCAA Champion has failed to qualify for the tournament in the subsequent season on 9 occasions, most recently last year when 2014 champion Connecticut failed to qualify. Given the favorable relationship that Duke has with the NCAA it would take a sub .500 record to keep them out of the field.

Will all four #1 regional seeds reach the 'Final Four'?

Yes: +7500
No: -15000
It's only happened once when Kansas (champion), North Carolina, UCLA, Memphis reached the 2008 Final Four, all as #1 seeds.

Will there be at least one #1 seed in the 'Final Four'?

Yes: -10000
No: +6000
There have been only three 'Final Fours' with no #1 seeds involved. Worth noting that all three have come since 1980 (1980,2006,2011).

Will both teams in the National Championship Game be #1 seeds?

Yes: +750
No: -1000
It's happened 7 times, all since 1982 with 4 instances in the past decade. The last occurance was 2015 when #1 seeds Duke and Wisconsin played.

Will at least one #1 seed play in the National Championship Game?

Yes: -550
No: +425
Since the tournament field expanded to 64 teams in 1985 there have been 17 Championship Games with one #1 seed represented. Along with 6 championship games since 1985 involving two #1 seeds that's a total of 23 games with at least one top seed.