Don't Make This Conference Tournament Handicapping Mistake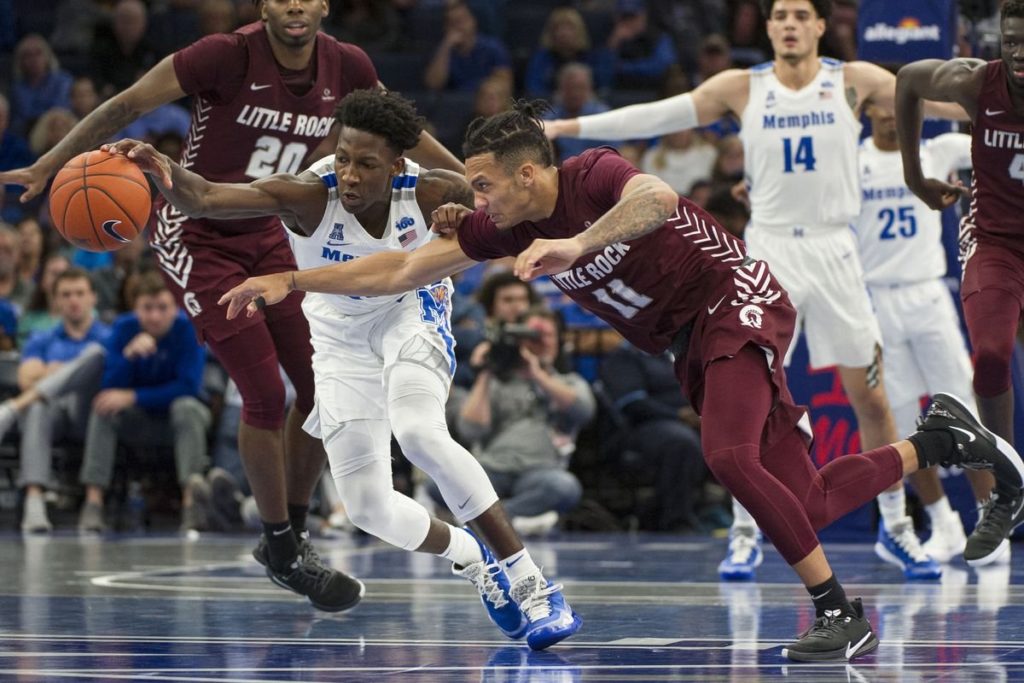 The NCAA tournament is still over a week away but before 'the big dance' many teams are focused on conference tournaments. For some teams, it's their last shot to get a NCAA tournament bid. For other teams, it's an opportunity to improve their NCAA tournament seeding. In the case of bottom feeders, it's an obligation that they're not necessarily looking forward to.
Most bettors know that there's a different dynamic to handicapping a conference tournament and the NCAA tournament compared to handicapping regular season games. These have changed and evolved over the years to reflect changes in the college basketball game and power dynamic. That being said, there is one handicapping concept that is still considered viable though it is of dubious validity.
At one point, it was considered advisable to bet a team 'on the bubble' for a NCAA tournament bid in a late round conference tournament matchup against an opponent that has already locked up an 'at-large' bid. The thinking is that the team still looking for the bid will have more motivation to play well than the team that has already 'punched their ticket'. There is some logic to that concept but the problem is that it seldom works out. Here's several reasons why:
THE MOTIVATION DISPARITY IS SELDOM SIGNIFICANT
The assumption that the superior team will be 'less motivated' than their on the bubble opponent is a dubious one altogether. Only the true elite teams can assume that a NCAA at-large bid is 'a lock'. Even the best teams are concerned about their seeding and arbitrary factors likely related to performance such as which region they'll be seeded in and the difficulty of their first round matchup. The notion that a superior team 'doesn't have anything to play for' in a conference tournament is simply incorrect. The teams involved might have different goals but more often than not both are well motivated.
GOOD TEAMS ARE TYPICALLY WELL MOTIVATED
By definition good teams are usually able to 'get motivated' when the situation calls for it. It is a function of focused players, strong on-court leadership and solid coaching. By contrast, teams 'on the bubble' have failed to step up at various points in the season when they needed to do so. If they had, they would be in a much stronger position for a tournament bid and not one where they need to win to get in.
GOOD TEAMS UNDERSTAND THE IMPORTANCE OF MOMENTUM
The importance of 'momentum' can be overemphasized at times but heading into the NCAA tournament coaches would rather their teams have it than not. There's so much parity in college basketball today that a team that thinks it can 'flip the switch' when the NCAA tournament begins is often quickly eliminated. Basketball is a game of finesse and rhythm. Even if a good team is confident that they're getting a 'Big Dance' invite they don't want to lose their mental focus, shooting rhythm and defensive tenacity. You just don't see good teams 'phone it in' during a conference tournament.
THE 'MUST WIN' SITUATION IS ALREADY BAKED INTO THE LINE
Implicit in the 'bet the team that needs to win to get it' theory is that there's line value in backing them against a superior opponent. That might not be the case. Situations like this are known by everyone involved–the teams, the players, the media–not to mention bettors. If all of these entities are aware of the 'must win' situation you can be sure that the bookmaker is not only aware of it but has factored it in to their betting line. Many times, the opposite is true–the superior team that purportedly 'doesn't need' the victory is the better value. Often you'll bet a line that is shaded the other way and you'll get the more talented team playing without the same degree of pressure as their opponent.