Deshaun Watson To Miami? Tua Tagovailoa to Houston?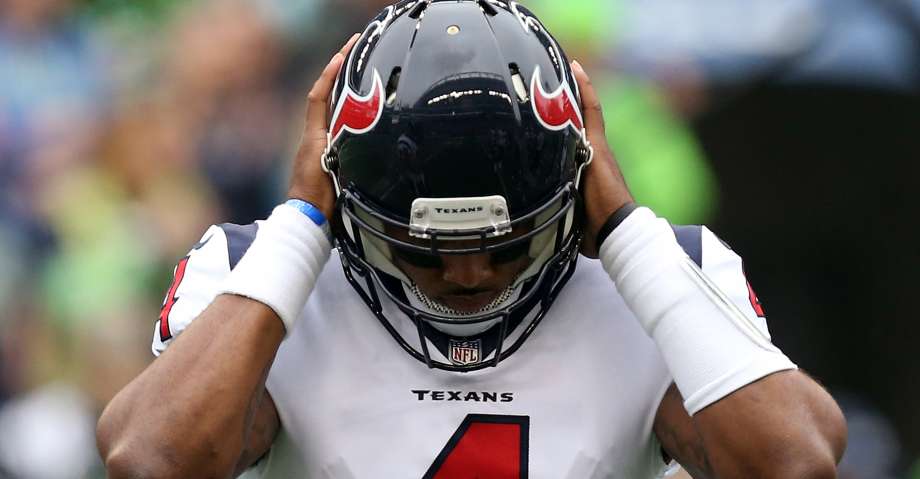 Deshaun Watson apparently wants out of Houston for reasons unknown–oh yeah, that's right–he was 'unhappy with the process' that the team used to hire new general manager Nick Caserio earlier this year. Assuming that the Texans want to trade him–they could control his rights through the 2028 season if they so choose–there's talk that he could land in Miami with Tua Tagovailoa heading to Houston.
Watson is butthurt because the team didn't give him as much input on GM candidates as he would have liked. He met with Texans owner Cal McNair a few times but the team didn't want to move forward with any of his preferred candidates. McNair ended up pulling the trigger on the hire himself–being as he's the owner and he's well within his rights to do that–and that is presumably what put the bee in Watson's bonnet. The party line from the Watson camp is that 'he wanted to offer thoughts from a player perspective' which essentially never happens when teams hire a general manager.
In a way, this could be the best thing that could happen for Houston. Watson is plenty talented but he's now 'outed' himself as a crybaby and a threat to team chemistry. Houston has a new head coach in former Baltimore assistant David Culley but Watson is acting like a mature adult and isn't talking to him, GM Caserio or team executive Jack Easterby. This is a dramatic change of tone from when Watson signed a four year, $156 million contract in September–back then he was blubbering about how happy he was to commit to the franchise and city:
"It's just an amazing moment for me to be able to extend my career in a location, in a place, in a home, I would say, that my family loves, that I love. I want to continue to dive into the community most of all and just continue to build my legacy, just build our legacy as a whole and do something that we've never done before."
Watson has every right to change his mind but instead of being a grown man and 'owning it' he's using this charade to put the onus on the team for a mythical 'violation of trust' or the like. The word on the street is now that Miami is a preferred destination of Watson though it's unclear if it's a 'preferred destination' of the Dolphins. They have a talented young quarterback in Tua Tagovailoa but he didn't exactly sound confident that his gig is safe in a recent media appearance. Asked about his future with the team he replied:
"Honestly, I'm not too sure. I can't control things that I can't control. What I can do is continue to work hard."
Any team that traded for Watson would have to deal with that hefty contract and that's a tough sell for a potential head case. More significantly, if Watson wants to have control over who ownership hires to run the front office that will narrow the list of potential trade candidates significantly.