Connor McDavid Wins NHL MVP Award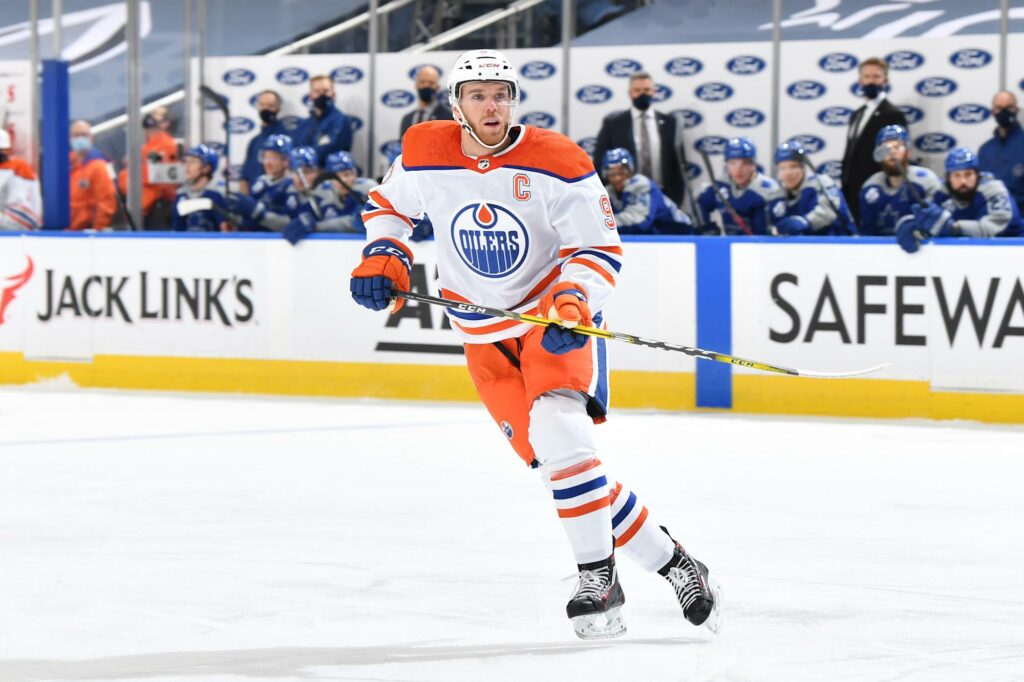 Connor McDavid is ridiculous. He hasn't hit his 25th birthday yet and is in only his fifth season as a professional. What he *has* done is win the Art Ross Trophy as the NHL's Most Valuable Player three times. He just picked up MVP #3.
Ironically, many sports fans might have missed one of #97's most dominating season-long performances. With the NHL playing a truncated schedule–and the league's Canadian teams exiled up North in their own division due to COVID-19 travel restrictions–they haven't exactly been all over the US mainstream sports media. Here's some of the highlights of McDavid's 2020-2021 season via the NHL:
He became the ninth player in NHL history to claim the award at least three times as well as the third to achieve the feat prior to his 25th birthday, following Wayne Gretzky (5x) and Gordie Howe (3x). McDavid's 21-point gap over the runner-up was the largest by an NHL scoring champion since 1990-91, when Gretzky (41-122—163 in 78 GP w/ LAK) finished 32 points ahead of Brett Hull (86-45—131 in 78 GP w/ STL).

McDavid, who also topped the League in assists (72), power-play assists (28) and power-play points (37), factored on 57.38 percent of Edmonton's 183 total goals (excluding the shootout) – the highest single-season percentage in NHL history, ahead of Mario Lemieux in 1988-89 (57.35% w/ PIT). He also posted a League-leading 1.88 points per game – the most by any player since 1995-96, when Lemieux averaged 2.30 (69-92—161 in 70 GP w/ PIT).
Winnipeg Jets head coach Paul Maurice had this to say about McDavid:
"He's that good. You turn on the TV every night. If the Oilers played, you're going to get a McDavid highlight, somehow and some way."
McDavid didn't win the MVP award last year though he still played a part. The winner? Teammate–and frequent linemate–Leon Draisaitl who finished a distant second to #97 in MVP Award balloting.
One thing McDavid hasn't done during his career is enjoy much success in the playoffs. His 2021 postseason isn't off to a good start either–the Oilers trail the Winnipeg Jets 0-2 in their opening round playoff matchup.