Rombauer To Run In Belmont Stakes With John Velazquez Aboard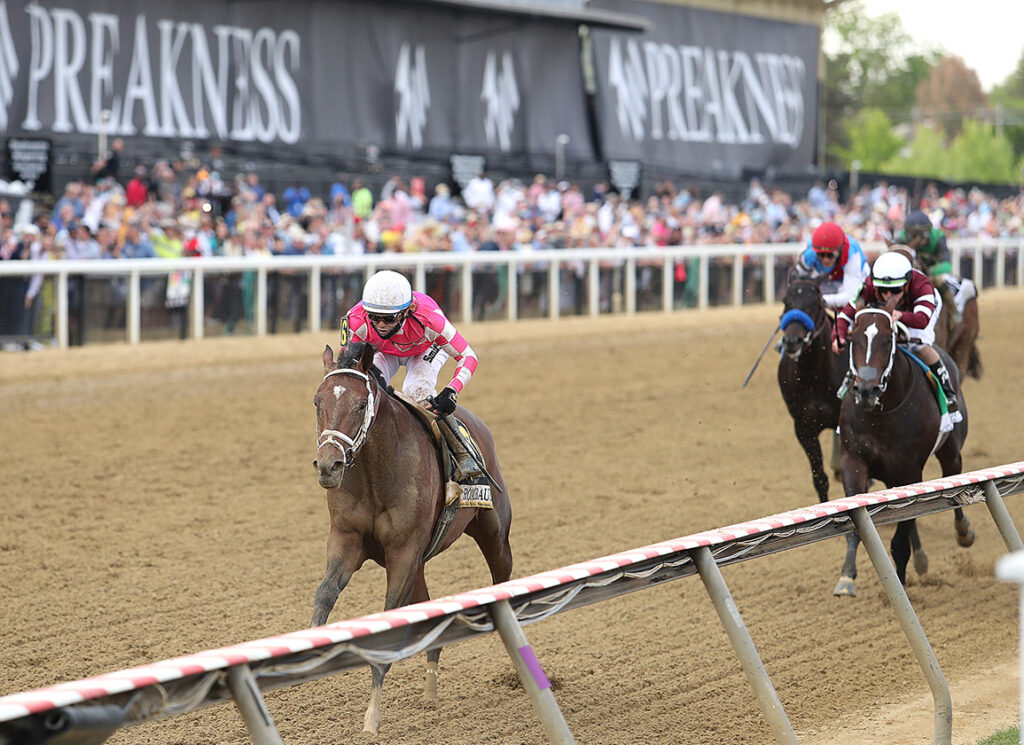 Surprise Preakness Stakes winner Rombauer will indeed head to Belmont Park to compete in the June 5 Belmont Stakes. He won't, however, do it with the jockey that guided him to victory in the Preakness, Flavien Plat.
Plat had previously committed to ride Hot Rod Charlie in the Belmont Stakes. Hot Rod Charlie finished in third place in the Kentucky Derby and Plat will honor his prior commitment to serve as his jockey in the Grade 1 Belmont Stakes at Belmont Park in Elmont, New York. As for Rombauer, he'll have an unfamiliar jockey aboard though a very good one–Hall of Famer John Velazquez.
Velazquez was aboard Bob Baffert's Medina Spirit for his Kentucky Derby win as well as his third place finish in the Preakness Stakes. With Baffert's horses banned from entering races at New York Racing Association (NYRA) tracks, however, Velazquez had a free space on his 'dance card' for June 5.
Initially, there was some talk that Kentucky Oaks winner Malathaat would try her luck against the colts in the Belmont Stakes and Velazquez is her regular rider. Fortunately for everyone concerned, logic prevailed and Malathaat's connections opted against entering her in the Belmont Stakes.
Velazquez has been a fixture in the Belmont Stakes over the past two decades. Assuming that nothing unforeseen happens to keep Rombauer out of the race it'll be the 19th straight year that Velazquez will compete in the third leg of the Triple Crown out of a total of 24 career starts. He won the race on a filly named Rags to Riches in 2007 and aboard Union Rags in 2012.