College Football Betting for October 7, 2016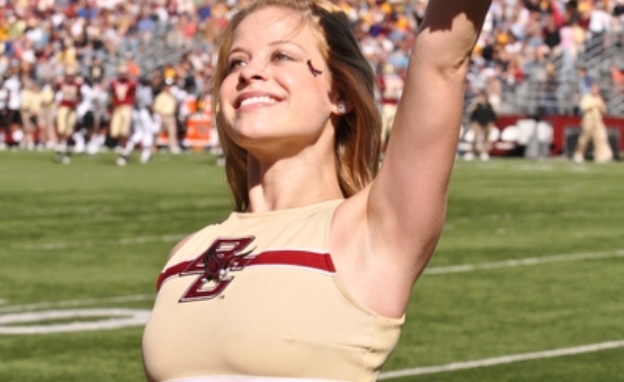 Four games were originally scheduled for Friday but the Tulane/Central Florida game was postponed due to Hurricane Matthew. It'll be played November 5. The good news is that the Massachusetts/Old Dominion game originally scheduled for Saturday will be played Friday at 8 PM. So:

4-1+1=4 games
COLLEGE FOOTBALL BETTING FOR OCTOBER 7, 2016:

CLEMSON AT BOSTON COLLEGE:
Clemson is coming off of their two best showings of the season with a win at Georgia Tech followed by a huge victory over Louisville at 'Death Valley'. Now they have to turn around six days later and play a very tricky road game at Boston College. Clemson head coach Dabo Swinney doesn't like the idea of Friday college football thinking it should be reserved for high schools. Anyway, Dabo and the team will be in New England on Friday night ranked #3 in the country. National media darlings Ohio State and Alabama are ahead of them so they've got to overcome not their opponents but the bias of the poll voters in the media and coaching ranks.
Boston College is a tough team to figure. On the plus side, they've got the #1 total defense in the country allowing just 202 yards per game. The Eagles have a decent defense but that ranking is somewhat phony. In two games against legitimate opposition–Virginia Tech and Georgia Tech–they allowed a far less impressive 358 yards per game. Against UMass, Wagner and Buffalo they allowed an average of 117 yards per game. Clemson is closer to the former than the lowly latter.
The second problem for Boston College is their offense–it's not very good. Even with the three games against UMass, Wagner and Buffalo the Eagles are the #113 ranked total offense team in college football averaging 336 yards per game and the #100 ranked PPG (23.4). Clemson hasn't been as offensively potent this season as they were last year but they're a world ahead of Boston College ranked #47 in PPG at 35.2 and #43 yards per game(#43). At some point, the math doesn't add up. If the Eagles can't completely dominate the Tigers' offense–and that's hard to see happening–there's no way they can win a scoring battle with Clemson. Clemson's defense had their hands full against Louisville but even so they've got the #12 total defense (288 yards allowed) and the #16 scoring defense (16 PPG). And let's look at Clemson's performance factoring out the Louisville game–not counting the game against the Cardinals they're averaging 11 PPG against and 218.5 yards against per game. Assuming that Boston College isn't hiding a weapon like Louisville quarterback Lamar Jackson they could very well be shut down by Clemson's underrated defense.
Of course the fact that Clemson is the far superior team isn't in doubt. What is in doubt is their focus to cover a huge pointspread on the road. They haven't been a good road team in recent years from a pointspread standpoint (4-8 ATS) and as a road favorite (3-7 ATS). There's also a double letdown situation where Clemson is playing BC off a short week following their biggest win of the year and a solid performance against Georgia Tech back to back. For a Clemson team that is 5-10 ATS off a win over a conference rival this looks like a tough spot.
Boston College is a tough team to use even as a sizable dog due to their weak offense. The line is too high, however, and we'll take the points with the home team. We'll also play the game 'Under' the total. Tigers 1 over against 4 unders YTD and they've gone 'Under' in all four as a favorite. BC on a run of 20 UN and 7 OV in their last 27 games including 10 UN in their last 13 home games and 13 UN in their last 17 conference games.

BET BOSTON COLLEGE +17 OVER CLEMSON
BET BOSTON COLLEGE/CLEMSON UNDER 43.5
MASSACHUSETTS AT OLD DOMINION:
UMass heads to Norfolk, Virginia on Friday to take on Old Dominion in a 'write in game' rescheduled from Saturday. That makes a tough situation for UMass even tougher as they'll be playing on a short week and on what has to be a disrupted schedule with the decision to reschedule the game made on Tuesday, October 4.
It's safe to say that expectations are low in Amherst regarding the performance of the Minutemen football team. Mark Whipple is in his 9th year as head coach (over two separate stints) and to say there's a lot of work to do is an understatement. To his credit, he has made some progress amid very challenging circumstances. UMass isn't on the 'short list' of most high level recruiting targets and the athletic department hasn't done them any favors either. UMass was a conditional football only member of the MAC during the past two seasons but declined to become a full member. They'll play as an Independent during 2016 and 2017 during which they'll seek 'a more suitable conference' for their competitive level. The problem is that conference is likely at the FCS level. The good news is that their ridiculous deal with Gillette Stadium (home of the New England Patriots) will end this year. Gillette Stadium was the home for all of UMass's games in 2012 and 2013 while they completed construction on their new on-campus venue, McGuirk Alumni Stadium. The problem is that the deal also stipulated that UMass had to play four home games per year at Gillette Stadium in 2014, 2015 and 2016. If you're familiar with the geography of the 'Bay State' you're aware that Amherst and Foxboro, MA (home of Gillette Stadium) are separated by roughly 100 miles and approximately 90 minutes drive time when the traffic is light which it never is.
That means that UMass has had only three 'real' home games per season over the past three years. That's a tough situation for even the best football team and a horrible situation for a team trying to establish a FBS level football program. The record of the Minutemen over the past four years has been indicative of that challenge–including their games this season they're 9-44 SU. The Minutemen played decently on the defensive side of the ball in two tough early assignments (at Florida and 'home' against Boston College) but they've become worn down and unable to sustain that intensity. UMass has been a decent enough ATS play since Whipple returned to the program but given the situation it's hard to see them being competitive here.
BET OLD DOMINION -7.5 OVER MASSACHUSETTS