Christie Brinkley Out of 'Dancing With the Stars' Due To Injury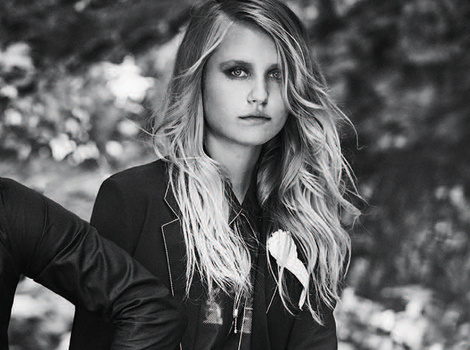 While it might not be as brutal as NFL football, serious dancing is physically demanding and the potential for injury is very high. For that reason, it's not surprising that injuries have been fairly common on the long running reality show Dancing With The Stars. The most recent is Season 28 contestant Christie Brinkley who is now out of the competition with a broken arm.
Brinkley broke her arm during rehearsals and required surgery on her arm and wrist. In a compelling plot twist, she'll be replaced in the field by her daughter, 21 year old model Sailor Brinkley-Cook. Here's the statement Brinkley released to Good Morning America which first reported the story:
"Showbiz is all about getting a break, and Sailor and I both got one on 'Dancing with the Stars' this season. Sailor joined the cast when I got mine … ouch somebody stop me, it hurts to laugh!"
Sailor Brinkley-Cook made an appearance on Good Morning America where she said she's 'mostly doing it for her mom':
"I felt this high of just attacking something I was so afraid of and it felt like something I need to do. I think it will change me. I'm doing this mostly for my mom! I just want to make her happy and make her proud. She loved doing this, she loves dancing and she loves performing and getting hurt was her worst nightmare."
Reality TV experts have been divided on their opinion about Christie Brinkley's prospects on DWTS. Some have suggested that she was a strong contender due to her name recognition and amazing physical condition. Others have tempered their enthusiasm, pointing out that she is 65 years old and the oldest previous female winner was 50 year old Jennifer Gray in Season 11.
The early odds have Sailor Brinkley-Cook priced at +700 to win Dancing With The Stars. Ally Brooke is the favorite at +300.