Chris Doyle Out As Jags' Assistant After Urban Meyer's Change Of Heart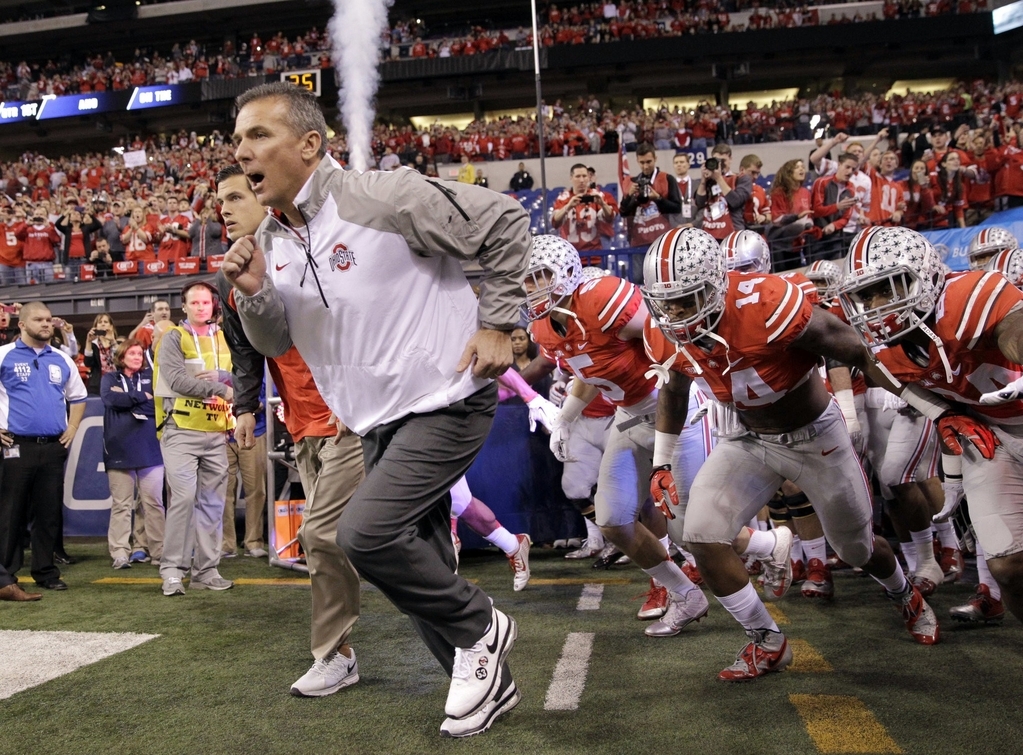 There's no doubt that Urban Meyer is a good football coach. He's won championships everywhere he's been which is why the Jacksonville Jaguars brought him to the NFL. There's a concern, however, that he might be out of touch with the realities that coaches face at the professional level.
That might be the best explanation of how Meyer could have laid the proverbial egg so badly with the hire of Chris Doyle as the Jaguars' director of sports performance. Doyle was at one point the nation's highest paid strength coach at the University of Iowa pulling down $800k a year. That was until June 14, 2020 when he was sent packing after an internal investigation into the football program uncovered allegations of racist behavior, bullying and generally being a jackass.
Doyle was given 15 months salary ($1.1 million-ish for those of you scoring at home) and kept his Iowa benefits for 15 months or until he found another job. Which he did when Urban Meyer tapped him to become the director of sports performance, a fancy NFL name for 'strength coach'. Not surprisingly, the hiring of Doyle went over like a lead balloon. Meyer first tried to wave it off with this boneheaded quote about the extent to which he vet Doyle before bringing him on board.
"I vet everyone on our staff, and like I said the relationship goes back close to 20 years and a lot of hard questions asked, a lot of vetting involved with all our staff. We did a very good job vetting that one."

"… I met with our staff and I'm going to be very transparent with all the players like I am with everything. I'll listen closely and learn and also there's going to have to be some trust in their head coach that we're going to give them the very best of the best and time will tell.…The allegations that took place, I will say [to the players] I vetted him. I know the person for close to 20 years and I can assure them there will be nothing of any sort in the Jaguar facility."
"We did a very good job vetting that one" is on the same level of stupid as candidate Donald Trump's bit about having 'binders full of women'. It definitely didn't pass muster with the Fritz Pollard Alliance, an organization devoted to championing diversity in the NFL. Executive Director Rod Graves dropped this rhetorical evisceration:
"At a time when the NFL has failed to solve its problem with racial hiring practices, it is simply unacceptable to welcome Chris Doyle into the ranks of NFL coaches. Doyle's departure from the University of Iowa reflected a tenure riddled with poor judgment and mistreatment of Black players. His conduct should be as disqualifying for the NFL as it was for University of Iowa."

"Urban Meyer's statement, 'I've known Chris for close to 20 years' reflects the good ol' boy network that is precisely the reason there is such a disparity in employment opportunities for Black coaches."
Ouch. Meyer sounded a different tone with this statement announcing Doyle's resignation:
"Chris Doyle came to us this evening to submit his resignation and we have accepted. Chris did not want to be a distraction to what we are building in Jacksonville. We are responsible for all aspects of our program and, in retrospect, should have given greater consideration to how his appointment may have affected all involved. We wish him the best as he moves forward in his career."
It's not that Doyle doesn't deserve a 'second chance'. It's that the optics of that chance coming so quickly simply because of his 20 year relationship with Urban Meyer were extremely disturbing. It's the kind of thing that a successful college coach in a football crazy town might have been able to get away with. This type of thing just doesn't work in the NFL.