Caps, Canes Place Players On COVID-19 List In Early Days Of NHL Season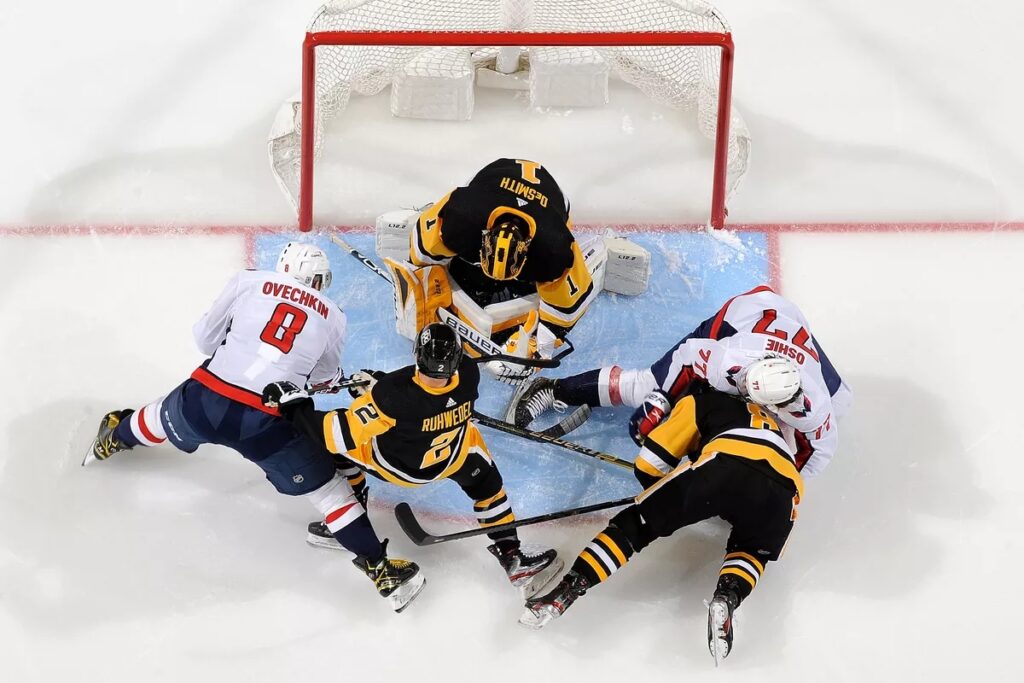 We're just about a week into the NHL season and two teams have experienced significant outbreaks of COVID-19. This is in addition to the Dallas Stars who have yet to play their first game due to a preseason spate of positive COVID-19 cases. Dallas will tentatively open their season on Friday night as the host the Nashville Predators.
The Carolina Hurricanes have had all games postponed through Saturday after five players were added to the COVID-19 protocol list on Tuesday. Carolina forwards Warren Foegele, Jordan Martinook, Jordan Staal and Teuvo Teravainen along with defenseman Jaccob Slavin were placed in COVID-19 protocol. The NHL has indicated that dates for rescheduled games will be announced later. The announcement came a day after Carolina's game against the Nashville Predators at Bridgestone Arena was postponed ""out of an abundance of caution to ensure the health and safety of players, coaches and game day personnel and in consultation with medical experts." The 'canes next game is slated for January 26 when Carolina takes on the Tampa Bay Lightning at PNC Arena. So far there have been seven NHL games this season with the previous four being the first games of the season for the Dallas Stars.
There probably won't be any postponements after four Washington Capitals players were added to the COVID-19 list. Alex Ovechkin, Dmitry Orlov, Ilya Samsonov and Evegeni Kuznetsov were reportedly in close contact in their hotel room while not wearing face covering. From the sound of it, none of the players actually tested positive. Ovechkin expressed something that approximated remorse with this statement:
"I regret my choice to spend time together with my teammates in our hotel room and away from the locker room areas. I will learn from this experience."
The team was fined $100,000 for player violations. In response, they released this statement:
"Our training staff has worked extremely hard to create a safe environment for our players and staff to be able to compete this season. We are disappointed by our players' choice to interact in their hotel room and outside of team approved areas. We accept the NHL's decision and once again will reiterate the COVID-19 Protocols in place to make sure the players are in full compliance moving forward."
While the NHL provides the names of players in COVID-19 protocol they do not indicate the specific reasons or how long a player might be sidelined. Here's how NHL.com explained what a COVID related protocol might mean:
Reasons for a COVID protocol-related absence can include: 1. An initial positive test which remains unconfirmed until confirmatory testing is completed pursuant to the positive test protocol; 2. Mandated isolation for symptomatic individuals pursuant to the positive test protocol; 3. Required quarantine as a high-risk close contact in accordance with the positive test protocol; 4. Isolation based on a confirmed positive test result; and 5. Quarantine for travel or other reasons as outlined in the COVID-19 protocol.