Brooklyn Nets Now NBA Championship Favorite At Westgate Las Vegas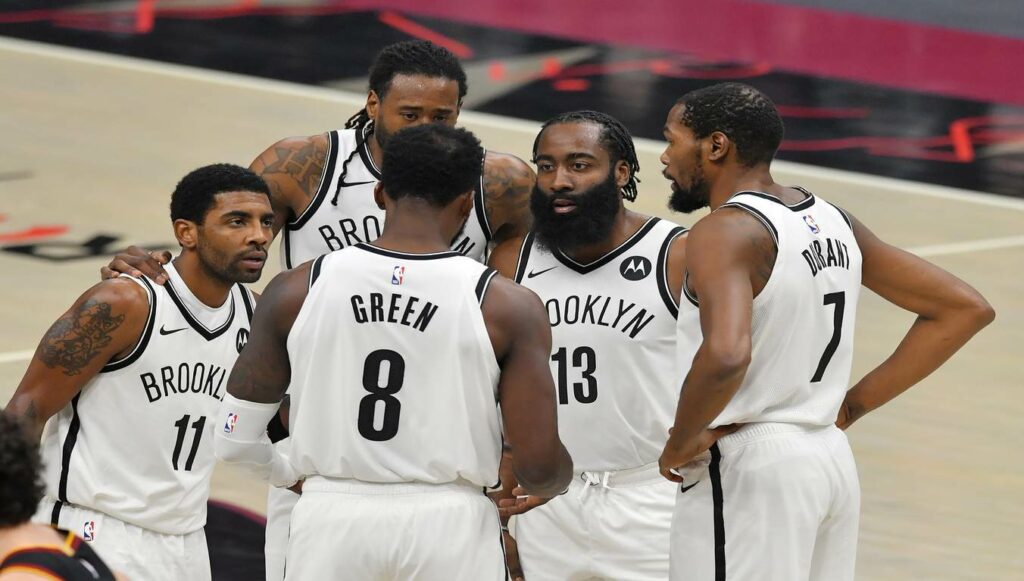 The Brooklyn Nets are a ridiculously talent laden team with James Harden, Kevin Durant and Kyrie Irving. Even with Durant sidelined they've been the hottest team in the NBA heading into the All Star Break winning 9 of their last 10 and pulling to within a half game of Eastern Conference leading Philadelphia. They got even deeper on Sunday as they added veteran Blake Griffin to the lineup.
With the Nets surging and the Los Angeles Lakers stumbling (3-7 L10) the dynamics of the league's hierarchy has also changed. At least it has in terms of the NBA futures betting odds at the Westgate Sportsbook in Las Vegas. For the first time, the Brooklyn Nets are the favorite to take the NBA Championship. The Lakers have been in the 'catbird seat' all season but they've now dropped to the second choice among the betting public.
At the Westgate, the Nets are now a +250 top choice to win the NBA Championship with the Lakers right behind at +275. Offshore at BetOnline.ag the Nets and Lakers are first and second as well though at slightly different 'price points' with Brooklyn +270 and the Lakers at +285. The LA Clippers are the third favorite at both sportsbooks priced at +550. They're followed by the Utah Jazz (+650 at Westgate, +700 at BetOnline) and the Milwaukee Bucks (+1200 at Westgate, +800 at BetOnline).
Curiously, the top two teams in the league are below the top three betting favorites. Right now, the Jazz have the best record in the NBA (27-9) right ahead of the Phoenix Suns (24-11). The Suns are a +2500 7th choice at both Westgate and BetOnline. The Westgate's Jeff Sherman explains that 'public perception' has much to do with the Nets' lofty status as favorites:
"We made the Nets the favorites just because of the perception standpoint. They keep adding to that team when other teams are stagnant. They added James Harden earlier and Griffin now, and their play lately had been improved without Kevin Durant even playing."

"Griffin is a completely different player at this point in his career than he was earlier, but he still can be effective."
With the Nets winning 10 of their last 11 and the Lakers losing 6 of their last 8 they're also heading in different directions which Sherman also cited as a reason for being priced as they are:
"They're trending in opposite directions. You have this uncertainty with Anthony Davis and when he'll return and what position the Lakers will be in the Western Conference when he does get back.

"There's a chance the Lakers could be the fourth seed."
The NBA's regular season resumes following the All-Star Break with a pair of games on Wednesday night.