Atlanta Falcons Hire Arthur Smith As Head Coach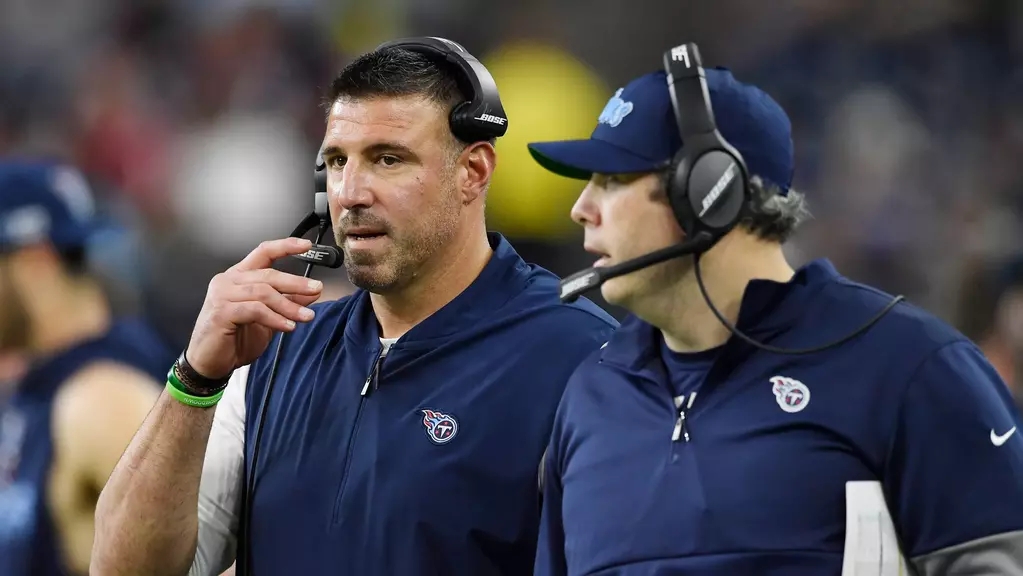 The Atlanta Falcons have announced that they've hired Tennessee Titans offensive coordinator Arthur Smith as their next head coach. Smith has been on the Titans' coaching staff for 10 seasons and has worked his way up from offensive and defensive quality control coach.
The Falcons fired head coach Dan Quinn early in the 2020 season following the team's first 0-5 start since 1997. Assistant coach Raheem Morris took over in an interim role and didn't fare much better as the Falcons went on to finish 4-12 on the year. Quinn experienced considerable early success during his tenure with the Falcons making the Super Bowl in 2016 and finishing 10-6 in 2017. Unfortunately, he would never come close to the Super Bowl again going 7-9 in 2018 and 201before this year's debacle.
The Tennessee Titans might not have reached a Super Bowl but they've become a surprisingly consistent team during the past few years. Following three straight 9-7 seasons they went 11-5 this year. Much of their improvement was due to the emergence of former Miami Dolphins' QB Ryan Tannehill under Smith's guidance. Tannehill was unceremoniously sent packing from Miami and the perception around the league was that he was 'washed up'. That proved to not be the case and he was named 'Comeback Player of the Year' in 2019.
Tennessee's hallmark is a balanced offense with Derrick Henry spearheading the rushing game and Tannehill commanding an efficient passing attack. The Titans ranked #4 in scoring putting up 30.7 PPG and #3 in total yardage with 396.4 per game. Their rushing yardage per game (168.1) was good for second place trailing only the Baltimore Ravens. The Ravens beat Tennessean in last week's playoff action.
It's unclear who Smith will have to work with in Atlanta. The Falcons are projected to be $37 million over the salary cap next year. Atlanta has only 31 players under contract for 2021 but two are aging veterans with fat contracts. Matt Ryan turns 36 in May with a $40.1 million cap hit. It would cost Atlanta $49 million in dead money should they release him so he's pretty much a fixture for the Falcons until they decide to sent him on his way. The dead cap drops to $26,525,000 for the 2022 season so this would be an opportunity for the Falcons to start over at quarterback.
The other big contract is that of Julio Jones who will be a $23 million cap hit in 2021. It would cost the Falcons $38,550,000 to release him but the dead cap drops to $15,500,000 in 2022 so he might be gone as well. Atlanta could seek to build for the future during the draft this year–they have 7 draft picks including the #4 overall.