10 Times Commentator Charles Barkley Pissed People Off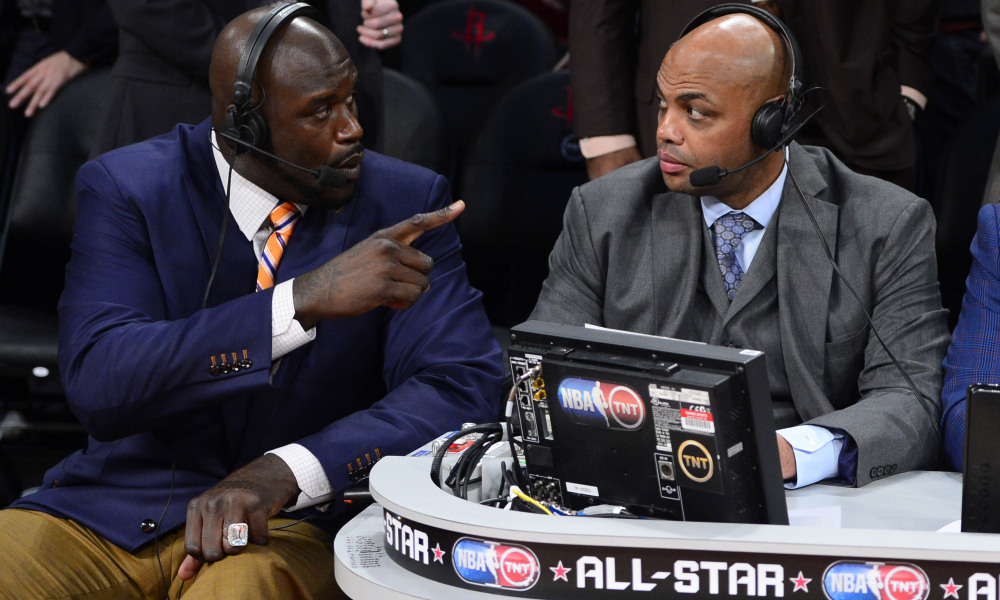 Ever since entering the NBA as a player in 1984, Charles Barkley has been a controversial figure who isn't afraid to mince words.
Nothing has changed in his years as an NBA analyst for TNT since he routinely speaks his mind.
But while this is entertaining to fans, it's also earned Barkley some notable enemies during his commentating days.
That said, let's look at 10 times Barkley has pissed people off as a commentator and basketball personality.
1. The Time Barkley Called LeBron James "Whiny"
During a slump in the 2016-17 season, LeBron James complained about how management needed to get another playmaker besides he and Kyrie Irving.
Aside from calling James "whiny," Barkley suggested that LeBron thinks he "needs to have all the best players" and "he don't want to compete." James fired back with a viscous rant that questioned Barkley's sketchy NBA past.
2. The Time Barkley Slammed Michael Jordan's Ownership Abilities
Back when Barkley and Michael Jordan were rivals, they also remained friends off the court. But that ended during Jordan's early tenure as majority of the Charlotte Bobcats, when Barkley criticized how he handled the team.
"I think that some people, when you're their friend, they expect you to have their back, no matter what," Barkley said on the Dan Le Batard Show. "And part of my job sucks sometimes when I have to criticize people I like or a friend. And what I said about Michael, which was that he had to do a better job of putting people around him because I thought he had too many people around him that just did what he said to do, and he took it personal."
Here's more from Barkley on the matter:
3. When Barkley Offended Obese Women in San Antonio
Barkley apparently isn't a fan of women in San Antonio, mocking them on Inside the NBA. "Some big ol' women down there … that's a gold mine for Weight Watchers," he said.
The National Association to Advance Fat Acceptance fired back by stating, "Making slurs about body size is just as offensive as making comments about body color. One would think being a black man, he'd be more sensitive to having his physical body criticized. It's totally out of line. He should absolutely apologize."
4. When He Bashed Anybody who Does Basketball Analytics
The past several years have seen a rise in the number of people who work in basketball analytics. Apparently, Barkley doesn't respect what they bring to the game.
"A bunch of guys who have never played the game, and they never got the girls in high school." he said, "First of all I've always believed analytics was crap. You know I never mention the Rockets as legitimate contenders 'cause they're not. And listen, I wouldn't know Daryl Morey if he walked into this room right now."
5. The Time Charles called Kobe Bryant Selfish
After the L.A. Lakers lost to the Phoenix Suns in the 2006 Playoffs, Barkley criticized Kobe Bryant for being selfish. Kobe took exception to the comments and they two had a face-to-face discussion on TNT.
6. When He Bashed the Rockets in the 2016 Playoffs
Few expected the No. 8 seed Houston Rockets to compete with the No. 1 Golden State Warriors in the 2016 Playoffs. But Charles took it a step further by crossing out games 5, 6, and 7 on the first-round series, saying they're "not necessary."
Rockets CEO Tim Brown responded by bashing Barkley's four and a half years spent playing in Houston. "Charles would know, his entire Rockets career was fake hustle," Brown said.
SAVAGE. Charles Barkley buried the #Rockets alive on Inside The NBA last night…
(via @NBAonTNT) pic.twitter.com/VZCZYmCwVh

— Dime on UPROXX (@DimeUPROXX) April 19, 2016
7. The Time when Kenny Smith Grew Tired of Hearing Barkley's Race Rants
During the 2014 riots in Ferguson, Missouri, Barkley took the chance to rant his own views about the matter.
Kenny Smith chose an interesting way to let Charles know that the Round Mound of Rebounds doesn't really have any true insight on race relations through the form of an open letter – which is interesting given that they sit right next to each other on the TNT set.
8. When Barkley was Challenged to a Fight by a Drunken Warriors Fan
Before the 2016 Western Conference Finals series between the Warriors and Oklahoma City Thunder, Barkley picked the Thunder to win in a slight upset. This appeared destined to happen when OKC went up 3-1 in the series. And a Warriors fan became so enraged at Barkley's prediction that he challenged him to a fight at a hotel bar. The man was removed by security.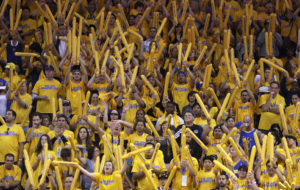 9. The Time when Barkley and Shaq were Yelling about Dwight Howard & Again about LeBron
Things are usually pretty casual between Shaq and Barkley on the TNT set, with most of the arguing and joking being for the cameras.
But sometimes they do get a big heated over debates, including the following segments.
https://twitter.com/NBAonTNT/status/824783251206082560?ref_src=twsrc%5Etfw
10. The Time when Barkley Said that Carmelo Anthony Needs to be a Better Leader
During the 2015-16 NBA season, Barkley said that Carmelo Anthony needed to be a better leader for his team.
Anthony got angry and fired back with the following: "I don't know how [to be a better leader]. I don't know how to be a better leader than what I'm already doing. A lot of people interpret it in different ways. That's what irks me and gets on my nerves more than anything.
"How can you tell somebody that they're not a leader? You're not around me. I've never met you before. You know nothing about me except what you're seeing on the basketball court the couple of minutes of the games you actually watch. Someone [like that] to tell me I need to be a better leader?''