10 Things Conor McGregor can do after Mayweather Loss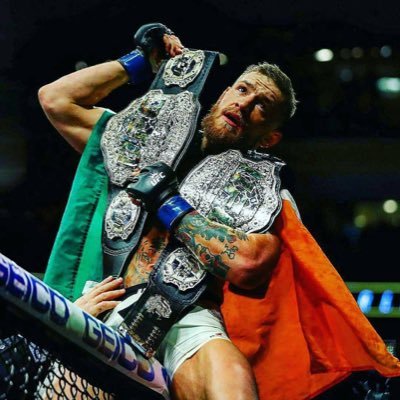 Conor McGregor challenged Floyd Mayweather in their boxing match more than could be expected. The Irishman even won a few rounds against his vastly superior opponent.
Mayweather has retired and will ride off into the sunset with a ridiculous sum of money (estimated $373 million).
McGregor, on the other hand, is in the prime of his career and looking for the next big challenge/payday.
Will he return to the UFC to face Nate Diaz? Will he continue down the boxing path?
Here are McGregor's top 10 options following the bout with Mayweather. When reading these, keep in mind that he's still under contract with the UFC's Dana White.
1. Box Paulie Malignaggi in Dublin
Paulie Malignaggi became the most-famous sparring partner ever when he claimed that McGregor's camp edited their sparring footage. Malignaggi was angered over a clip that showed "The Notorious" knocking him down.
The two-time boxing champion confronted McGregor at an outdoor press event about the sparring footage. Malignaggi has since appeared in interviews bashing the UFC title holder and challenging him.
McGregor has the sway here and could easily get Malignaggi to come to Dublin for a big fight. MMA commentator and comedian Joe Rogan floated this idea while mentioning that McGregor could potentially earn in the neighborhood of $70 million.
2. Fight Nate Diaz in the UFC
Before embarking on his journey to box Mayweather, McGregor had two huge UFC matches with Nate Diaz.
The latter took the first fight by way of a second-round submission. But McGregor came back with a decision win over Diaz.
Many would love to see a trilogy when considering how good the first two fights were. Furthermore, there's a big rivalry between Diaz and The Notorious after their press conference exchanges.
It helps matters that McGregor's coach is also pushing for another match with Diaz.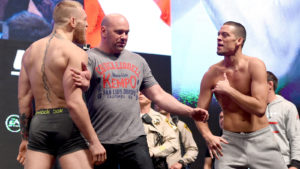 3. Fight Winner of Tony Ferguson and Kevin Lee
Tony Ferguson and Kevin Lee will fight on October 7 at UFC 216. The winner will earn the lightweight interim title.
McGregor is the 155-pound champion, making this a natural fit if/when he comes back to the mixed martial arts world. The one catch, though, is that this isn't nearly as lucrative as the Diaz trilogy.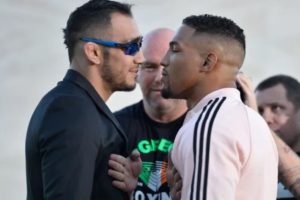 4. Face the Undefeated Khabib Nurmagomedov
Russian fighter Khabib Nurmagomedov has a perfect 24-0 record in MMA. He's also undefeated in UFC matches at 8-0.
Khabib Nurmagomedov has been looking for a title fight for a long time and wants to face the winner of Ferguson and Lee.
If this doesn't happen, though, he'd gladly take a match with McGregor for the payday. And The Notorious has previously said that he'd like to face Nurmagomedov in Russia.
5. Become a Movie Star
McGregor already has a documentary coming out about his life.
He's also done commercials before and has hinted that he'd like to get more into acting in the future.
Sport of Kings – meet your new King! @PegasusWorldCup @realjonlovitz pic.twitter.com/IOiqHw8ImC

— Conor McGregor (@TheNotoriousMMA) January 4, 2017
6. Box Chris Van Heerden
South Africa's Chris Heerden openly questioned McGregor's ability to compete with Mayweather after sparring with him last year.
He released footage of their sparring action and said he was doing it to stand up for boxing.
"Because people are tweeting and talking and telling me that Mayweather has his hands full landing on Conor McGregor," Van Heerden said, "I'm a professional fighter — boxer. And I'm standing up for the sport. I was just making it very clear that, don't be ridiculous. If I could land, don't tell me Floyd Mayweather is not gonna land."
Van Heerden is a legitimate boxer and fringe top-10 contender in his weight class. But he's probably not a big enough name for McGregor.
7. Fight Georges St-Pierre
This is unlikely to happen because McGregor normally fights around 155 and St-Pierre fights at 170 naturally. Furthermore, McGregor didn't like moving up in weight to take on Diaz in their second match.
But this would certainly be a headliner because GSP is one of MMA's biggest stars.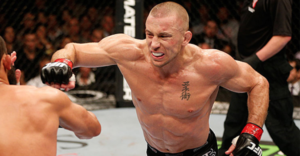 8. Convince Mayweather to Come Out of Retirement for a Rematch
McGregor could sell another fight with Mayweather on account that he'll be much better the second time around.
Of course, this is a stretch because "Money" seems set for retirement. And I doubt the pay-per-view numbers would be as good the second time around.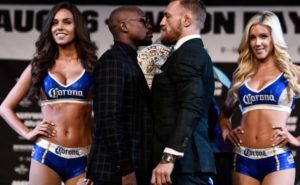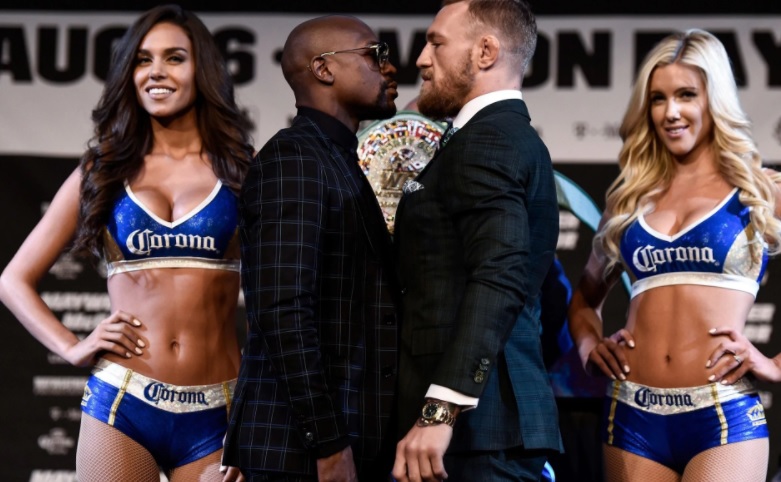 9. Retire and Live off His Big Payday
McGregor reportedly made over $100 million off his fight with Mayweather. If he wanted to, he could just retire and live off this massive amount.
After all, he's unlikely to ever get a fight this big again for years – if ever.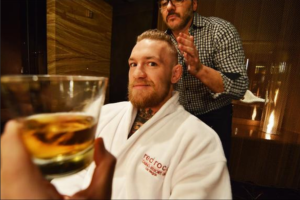 10. Fight Andre Ward
This is the last option because it probably shouldn't happen. Ward is the world's top pound-for-pound boxer and just as big as McGregor (170 pounds).
This won't be like when the Irishman fought Mayweather, cutting down to 153, then ballooning back to 165-170 after weigh-ins. I doubt this match would make it past one or two rounds.