10 Signs 2017 New England Patriots are Fine after KC Loss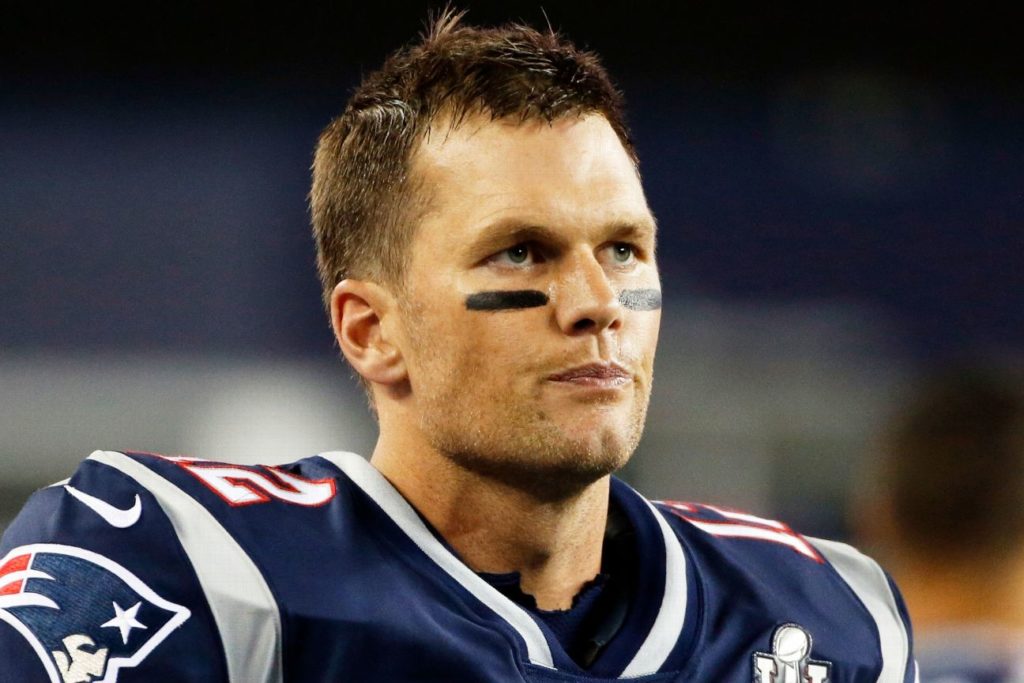 The New England Patriots are reeling after Thursday night's 42-27 loss to the Kansas City Chiefs.
The Chiefs are a good team that won the AFC West. But most expected the Super Bowl champion Patriots to win their home season opener. Instead, they got shredded by the Kansas City offense for 537 yards.
Does this mean that the Patriots' defense sucks? Is Tom Brady – who threw no touchdowns – too old now?
If you're waiting for the demise of the Patriots in 2017, then you'll have to wait longer. Here are 10 reasons why they still figure to contend for the AFC title and a return Super Bowl trip.
1. The Patriots Running Backs are Strong
Much was made about what New England would do with their running back situation.
They lost touchdown machine LeGarrette Blount in free agency. And the team kept four running backs who haven't been regular season stars up to this point.
So who can play out of James White, Mike Gillislee, Rex Burkhead, and Dion Lewis? The answer is all of them because everybody saw snaps.
James White was the top receiving back, delivering 30 rushing yards and 38 receiving yards. Gilllislee had 45 rushing yards and three touchdowns. And Lewis and Burkhead split 16 snaps against Kansas City.
Coach Bill Belichick trusted White and Gillislee the most. But he looks to have more talent in the backfield than most other teams.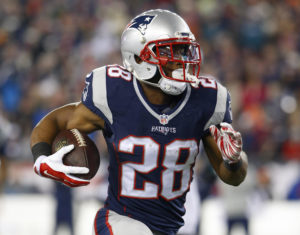 2. Malcolm Mitchell was Placed on IR before KC Game
New England is already down a top-flight receiver after Julian Edelman suffered a season-ending ACL tear. Then, the same day they were set to play the Chiefs, the Pats placed wideout Malcolm Mitchell on injured reserve.
Mitchell, who caught 5 passes for 63 yards in last season's Super Bowl win, is the team's best young wide receiver. But he decided to deal with the knee issue that's been plaguing him since last spring.
He's eligible to return in Week 9, which would certainly give New England a boost.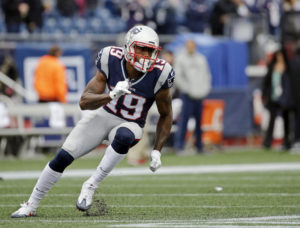 3. Danny Amendola Left the Kansas City Game
As if things weren't bad enough for New England's receiving corp, Danny Amendola left the game in the second half with a head injury.
This hurt Brady because Amendola became his top target with Edelman gone for the season, and Mitchell out for at least half the year.
Amendola is in concussion protocol, and it's yet to be determined if he can play in Week 2.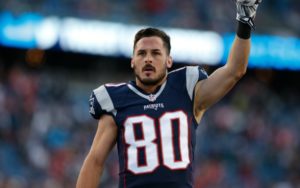 4. Gronk will Have Much Bigger Games
Rob Gronkwoski has been the game's best tight end for several years. But he looked like a shell of himself after contributing just 33 yards on 2 receptions.
The reason why is because he had the league's best safety in Eric Berry draped all over him. On a side note, Berry is done for the season with an Achilles tendon injury.
Back to Gronk, he's put up at least 1,124 receiving yards and 11 touchdowns in two of the last three seasons. The exception was last year, when he only played 8 games due to injury.
Gronkwoski will have stronger games than in the weeks to come – especially with the receiving corp injuries.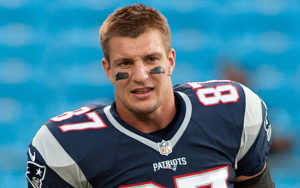 5. Chris Hogan will also Play Better
In addition to having an elite safety, Kansas City also has the top cover corner in Marcus Peters. And Chris Hogan drew the unfortunate task of trying to get open on Peters.
It didn't happen, and Hogan was held to 8 yards on one catch. But if last year is any indication – where Hogan had 680 receiving yards and 4 touchdowns on 38 catches – then he'll also make big contributions.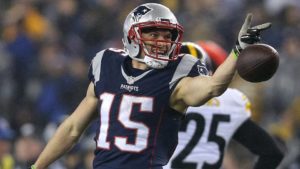 6. Belichick Wins in December – Not September
Bill Belichick has an outstanding 237-115 record (.673) in the regular season and an even-better 26-10 postseason mark (.722). But he doesn't win as much in September.
He wins 64% of his games in September, but triumphs in 83% of his December contests.
Long story short, this team should figure everything out as the year continues.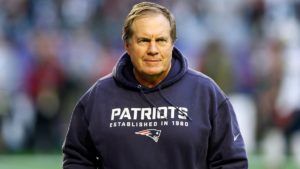 7. Brandin Cooks is New
Brandin Cooks caught 162 balls for 2,311 yards and 17 touchdowns the past two seasons in New Orleans. And he had a solid debut with the Patriots, providing 3 catches for 88 yards.
One can't help but think that Cooks is capable of more as the season goes along. After all, quarterback Tom Brady has helped several wideouts to huge seasons during his 18-year tenure in New England.
Look for Cooks to put up huge numbers as he and Brady develop better rapport.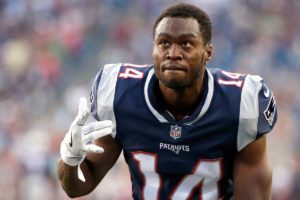 8. Philip Dorsett is Even Newer
Last week the Patriots and Indianapolis Colts made what seemed like an odd trade. New England gave up QB Jacoby Briskett for receiver Phillip Dorsett.
Many wondered why the Patriots traded Briskett because he helped fill in for the suspended Brady last year. But the picture became clearer when Mitchell was placed on IR.
Dorsett, a first-round pick in 2015, only had 33 catches and 528 yards last season. But he'll become an important part of this depleted New England receiving corp.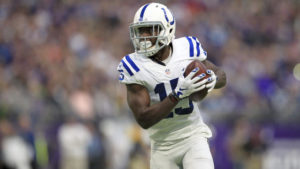 9. New England wasn't Ready for the Chiefs
Nobody will accuse Belichick of not properly preparing New England. After all, he has 5 Super Bowl rings to prove his abilities. But for whatever reason, the Pats just weren't ready for the challenge that Kansas City presented
"Just shows you've got to be ready every week, week-in and week-out," Gronkowski told WEEI. "It just shows that Week 1, you've got to be prepared, no matter what. It's the NFL — they've got good players, a good team. You gotta be ready at all times, no matter who you're facing, so it's just a wakeup call, especially for myself."
With the Patriots having lost already, expect them to come back with fire against the Saints in Week 2.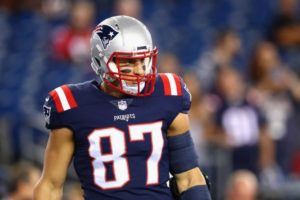 10. Tom Brady still Has It
Down his top three receivers and facing an elite secondary, Brady still had 267 passing yards and led five scoring drives.
The 40-year-old can still play, and he's likely to have another outstanding season.