10 NFL Teams that Already Suck in 2017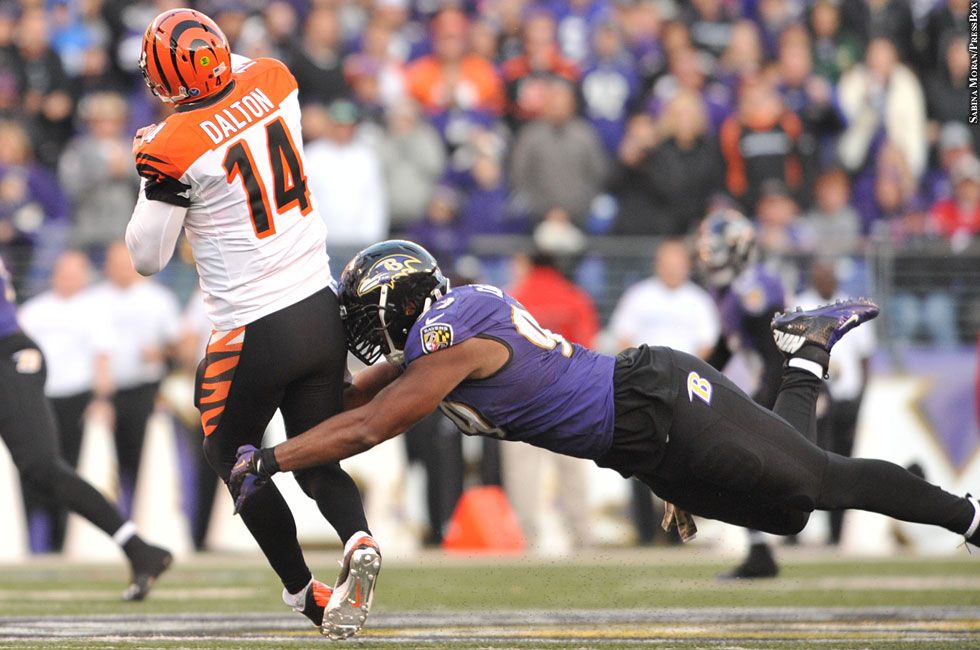 The 2017 NFL season is only one week old. So it's hard to make snap judgments on which teams are good and bad.
But some teams played so poorly that it's hard to see them being any good this year. Other squads had key injuries that will haunt them throughout 2017.
In any case, I already have a list of 10 teams that are in for a long season.
Let's take a look at them and discuss why they're in so much trouble already.
1. Indianapolis Colts
People knew that Indianapolis wouldn't be good without Andrew Luck. But they're even worse than expected.
Scott Tolzien was a disaster, completing 9-of-18 passes for 128 yards and two interceptions against the St. Louis Rams. The defense was awful, allowing 46 points to a Jared Goff-led offense.
Luck was quickly ruled out for Week 2, meaning he's likely to miss even more games after offseason shoulder surgery. Indianapolis could very well be 0-4 or 0-5 by the time Luck can even consider playing.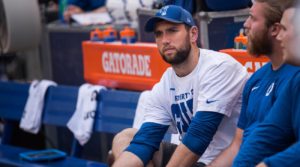 2. Cincinnati Bengals
The Marvin Lewis and Andy Dalton days are numbered in Cincinnati.
The Bengals were battered 20-0 at home by division rival Baltimore. And Dalton looked like a rookie, throwing 4 interceptions and taking 5 sacks.
The backfield also looks like a mess because Cincinnati can't figure out whether rookie Joe Mixon or Jeremy Hill should be running between tackles.
A.J. Green is one of the few bright spots, but he can't do much if Dalton continues to be this bad.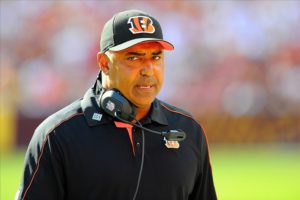 3. Arizona Cardinals
The Arizona Cardinals suffered a disappointing 7-8-1 season after having Super Bowl aspirations last year. 2017 looks to be even worse in Phoenix.
First off, star running back David Johnson will miss 2-3 months with a wrist injury. And there's nobody in the backfield who can even begin to replace him.
Then there's Carson Palmer, who looked every bit of 37 years old against the Detroit Lions. He threw three interceptions last week, showing that the team can't rely solely on his arm with Johnson out.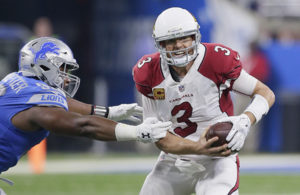 4. San Francisco 49ers
The San Francisco 49ers were never expected to be great this season. And they proved that they won't be good after being dismantled 20-3 at home by the Carolina Panthers.
Brian Hoyer is a slight upgrade from the Colin Kaepernick/Blaine Gabbert duo last season. But he doesn't really have the weapons to be better than average right now.
The team was a 3-and-out machine, converting just 2-of-11 third downs against Carolina. The defense didn't really get stops either, allowing the Panthers to convert 7-of-13 third downs.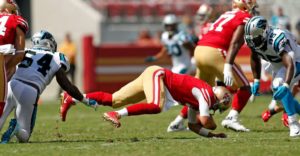 5. New York Jets
If the New York Jets aren't the league's worst team, it'll be impressive.
Many predicted the Jets to finish with the NFL's worst record because they cut or traded away key players in the offseason. And it seems that they've started the path to USC's Sam Darnold next spring.
They weren't completely inept against the Buffalo Bills, losing 21-12 on the road. Josh McCown might get this team a win or two under center.
But New York lacks serious talent on both sides of the ball. And coach Todd Bowles has been set up to fail.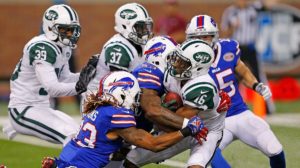 6. Houston Texans
The Houston Texans won their division last season with a strong defense that carried a lackluster offense. But that doesn't look like it will happen this year.
Houston was blown out 29-7 in their home opener by the Jacksonville Jaguars. Starting QB Tom Savage and his replacement, rookie Deshaun Watson, were sacked a combined 10 times.
Maybe Houston can play better, but not much better until the offense can score.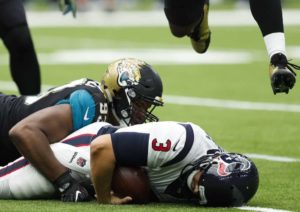 7. Chicago Bears
Chicago performed the best of anybody on this list in Week 1, losing 23-17 against Atlanta. Most expected this to be a blowout because the Falcons are defending NFC champions.
So why is Chicago listed here?
They didn't win and do enough to dissuade the notion that they'll be bad.
Although Mike Glennon had a solid first week (213 passing yards, 1 TD), he's not a great starting quarterback. The other option is rookie Mitchell Trubisky, who'll play at some point this year.
The receiving corp is one of the league's worst, especially after the Kevin White injury.
Running back Tarik Cohen's emergence against Atlanta is a nice surprise. But there doesn't look to be many other bright spots.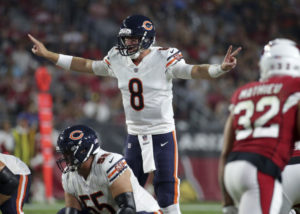 8. Cleveland Browns
The Cleveland Browns have been bad for years. But there could be some light at the end of the tunnel.
They played Pittsburgh tough, losing 21-18 against a Super Bowl contender. And rookie DeShone Kizer didn't look bad at quarterback, completing 20-of-30 passes for 222 yards, 1 touchdown, and 1 interception.
Cleveland probably won't be very good once again. But I could see them winning 4-5 games and being much better in 2018 as they gain experience.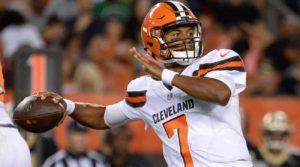 9. New York Giants
The New York Giants beat Dallas both times last year. This season, they were drubbed 19-3 by the Cowboys to open.
Odell Beckham Jr. didn't play, which took away Eli Manning's favorite target. Manning had a dismal night with no touchdowns and 1 interception.
The backfield was terrible, combining for 35 yards on 12 carries.
The defense is good, but they can only do so much to cover for the offense.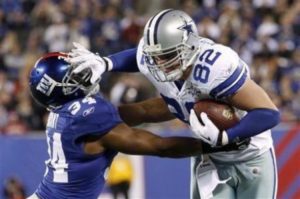 10. Washington Redskins
The Washington Redskins are in the NFL's toughest all-around division. And right now, they look to be battling with the New York Giants to avoid the NFC East cellar.
The Redskins were handled by the Philadelphia Eagles 30-17 in their home opener.
Washington could very well finish near .500. But they'll struggle to do much better thanks to seven more games against NFC East opponents.