10 Highlights of Shaq, JaVale McGee Feud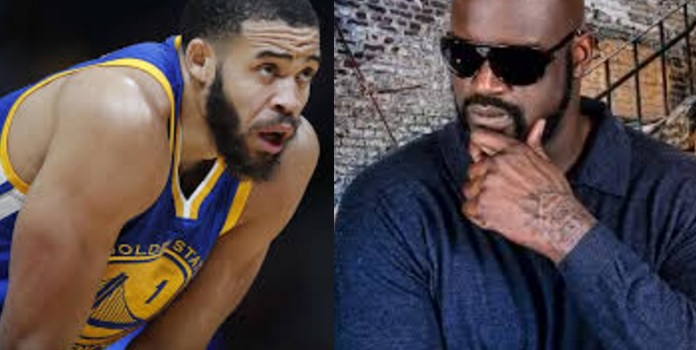 TNT analyst Shaquille O'Neal and Golden State Warriors center JaVale McGee won't be sharing an Uber any time soon.
The two hate each other after Shaq's merciless taunting of McGee through the Inside the NBA segment Shaqtin' a Fool.
Fed up with being featured on the segment for years, McGee has lashed out at Shaq and the show recently. The beef has supposedly died down, but, with no apologies, the tensions are still there and a flare-up could definitely happen in the future.
That said, let's look at the top 10 moments from this feud.
1. Twitter War Erupts with Threats of Violence
We'll get in to all of the things that led up to this point, but the highlight of McGee and O'Neal's beef reached its peak following a Dr. Strange segment (see point #6) focused entirely on JaVale. Here's a look at the war of tweets that erupted:
https://twitter.com/JaValeMcGee34/status/835027942262484992?ref_src=twsrc%5Etfw
@JaValeMcGee34 don't be acting like u a g I'll smack the s**t out yo bum ass u da one that be looking stupid with your dumb ass #bumass

— SHAQ (@SHAQ) February 24, 2017
@JaValeMcGee34 now since you on a good team u wanna act like you a player now stop it u will only be remembered for shaqtin a fool #bumass

— SHAQ (@SHAQ) February 24, 2017
@JaValeMcGee34 we gonna see how tough you are when I see yo ass #bumassmcgee #bumsactinliketheyplayers #clownassballers #youneedmorepeople

— SHAQ (@SHAQ) February 24, 2017
Oh we threatening people now? Kick rocks you old bastard… you ain't gone do sh** !!! And that's on my mama… stick to cooning! https://t.co/ZFuGREc1WJ

— Javale McGee (@JaValeMcGee34) February 24, 2017
https://twitter.com/JaValeMcGee34/status/835052415019708416?ref_src=twsrc%5Etfw
America meet Javale "BUM" McGee pic.twitter.com/ENw4VLE5I7

— SHAQ (@SHAQ) February 24, 2017
2. Kevin Durant Defends McGee
Sticking up for his teammate, Warriors star Kevin Durant made sure to point out that Shaq wasn't the perfect player either.
After talking about how hard McGee works, Durant dissed some of Shaq's faults.
"Shaq was a shitty free throw shooter. He missed dunks. He air-balled free throws," said Durant. "He couldn't shoot outside the paint. He was bigger than everybody – he didn't have no skills. But he was bigger and stronger than everybody. And he's still a great player, but he had his flaws too."
3. Shaq's Mom Supposedly Ends Feud
Again, we don't think that this feud will be entirely over. But according to The Undefeated, Shaq's mom, Lucille, said that her son needed to quash the beef.
"It's not funny anymore, seeing the things they're saying to each other," Lucille said from her Orlando home. "They need to squash this and move on."
O'Neal backed up the story.
"My mama [said end it]. Just say Shaq's mom called him, told him, 'Stop this silliness. Leave him alone.' So that's the end of the beef," said Shaq. "You won't be hearing about it from my side anymore. Mama has spoken."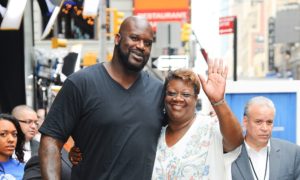 4. McGee's Mom Says Shaq Needs to be Fired from TNT
Both moms got into the act, with former WNBA player Pamela McGee accusing Shaq of cyber-bullying.
"He cyberbullied my son," said Pamela. "Totally inappropriate. Shaquille needs to lose his job or be suspended. The NBA needs to make a stand."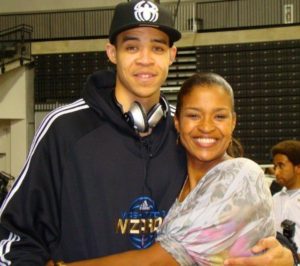 5. Warriors Ask Turner Sports to Intervene
Besides support from Durant, the whole team had his back when the Golden State organization went to Turner Sports and expressed concern over McGee's frequent appearances on Shaqtin' a Fool.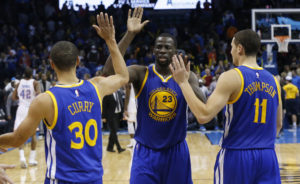 6. TNT Airs Dr. Strange Segment on McGee
On Feb. 23, 2017, Shaq and TNT aired a special Dr. Strange parody starring McGee's various bloopers over the years.
While funny, this is also the fuse that lit the spark for the Twitter battle in highlight #1.
7. McGee Starts Appearing on Shaqtin' a Fool Segments
When Shaqtin' a Fool started, McGee was an immediate target, winning the MVP in 2011 and '12. Here are some of his earliest moments from his Shaqtin' a Fool appearances.
8. JaVale Calls Shaq "Old as Dirt"
During a 2013 interview with Inside the NBA, McGee let his displeasure with Shaqtin' a Fool be known.
Not only did he dub it "Shaqtin' a Coon" – indicating Shaq is cooning him – but he also labeled O'Neal a bully.
He ended the segment by saying that Shaq is "old as dirt."
9. McGee Continues being a Target of Shaq
2011 was just the beginning as McGee became a regular in the Shaqtin' a Fool segments. Here's a compilation of McGee's highlights:
10. Shaq Makes Fun of McGee's Haircut
This feud went to another level in early 2017, when Shaq made fun of McGee's haircut. The later then made another reference to Shaq cooning he and other players through the segment.
Um excuse me MR MCGEE what is this @shaqtin #gaveyou3chances #tryingtogiveyouapass pic.twitter.com/jvL4DwhFOl

— SHAQ (@SHAQ) January 3, 2017
It all makes sense @SHAQ pic.twitter.com/Fsbqx80R5J

— Javale McGee (@JaValeMcGee34) January 4, 2017