10 Crazy Quotes from Martellus Bennett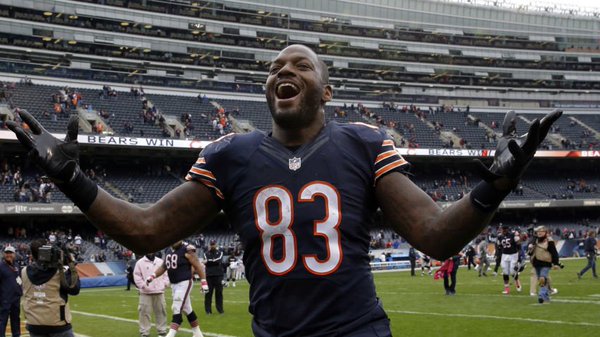 While New England Patriots tight end Martellus Bennett has put up solid numbers over his 9-year career, what he really excels at is providing memorable quotes.
And we recently got a healthy dose of quotes from the "Black Unicorn" as he did an E:60 special with his brother, Seattle Seahawks defensive end Michael Bennett.
Martellus didn't anything hold back in the special, saying he "hated" one former teammate while adding that another team was "full of bitches."
Bennett's E:60 comments have inspired us to recap some of his most-memorable quotes over the years.
1. Bennett Dubs Himself the Black Unicorn
In 2012, Bennett signed a 1-year, $2.5-million deal with the New York Giants. Normally playing at 275 pounds, he came into camp at 295 pounds and was asked about his conditioning. This gave Bennett a chance to create a new mythological creature.
"I'm stronger than I've ever been, I'm faster than I've ever been. I could run all day. I'm kind of like a black unicorn out there"
2. Bennett Hates Jason Witten
A second-round draft pick of the Dallas Cowboys in 2008, Bennett never lived up to his potential in four years there. And according to the E:60 profile, he partially blames this on the lack of help from fellow tight end Jason Witten.
"Witten didn't talk to me when I was in Dallas. He didn't help me. Very rarely did we talk. I hated him. I hated Witten."
When asked about the matter, Witten shrugged it off while offering praise for Bennett.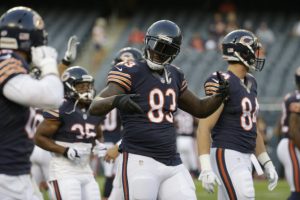 3. The Chicago Bears Had a Bunch of Bitches
Playing for the Chicago Bears from 2013-15, Bennett had his most-productive seasons in the Windy City. Nevertheless, he had some very unflattering words for his former Bears teammates during the E:60 segment.
"We just had a bunch of bitches on the roster. That's why we didn't win games. And coaches like the bitches."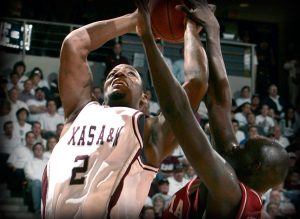 4. Basketball Is Bennett's Mistress
Martellus Bennett was a two-sport star at Houston's Alief Taylor High School, averaging 23 points and 8.2 rebounds per game in basketball. He even declared for the 2005 NBA Draft, although he withdrew his name from consideration after learning that he wouldn't be selected in the first round.
Bennett was a reserve on Texas A&M's basketball team, becoming the school's first athlete to letter in both football and basketball. When asked about his interest in basketball at the 2008 NFL Combine, Bennett delivered another unique quote.
"Football is my wife and basketball is my mistress."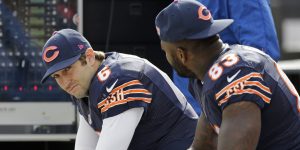 5. Jay Cutler Is Not a Leader
Bennett had more to say about his tenure in Chicago, taking aim at quarterback Jay Cutler and his lack of leadership. He also didn't like Chicago's insistence on thrusting Cutler into this role.
"Some people that you want to be the leader is not the guy that's the leader. And everyone in the locker room knows that this is not the leader. But this is what you want the face of the team to look like."
6. Eli Manning: the Normal White Guy Teaching Soccer
While Bennett may dislike Cutler and Witten, he's fine with Eli Manning and expressed his love for the Giants QB in his own way.
"Eli? He's Cool. He's like a normal white guy you see at the park trying to teach his kids how to play soccer and you know he can't really play soccer himself."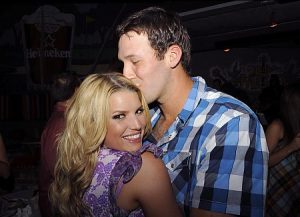 7. Admiring Tony Romo for Landing Jessica Simpson
After being taken with the 61st overall pick in the 2008 NFL Draft, Bennett was excited about playing with Dallas Cowboys quarterback Tony Romo. At the time, Romo was dating singer Jessica Simpson, which prompted the following quote:
"Any quarterback that can get Jessica Simpson, I've got to play with him"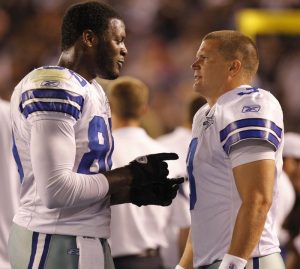 8. A QB Competition between Romo and Jon Kitna
Bennett hasn't always praised Romo, suggesting in 2011 that the franchise quarterback should have to compete with backup Jon Kitna.
"I hope there's a chance for a quarterback competition this year. Every position, I think we need to put more competition into it."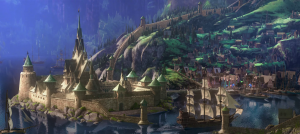 9. No Black People in Arendelle
Martellus Bennett's thoughts aren't just limited to football since he also had something to say about the lack of diversity in Disney's Frozen.
"In Frozen, there's not one black character in Arendelle. I don't even know where Arendelle is, but there's gotta be a black person somewhere. One of us made it over there, Goddammit."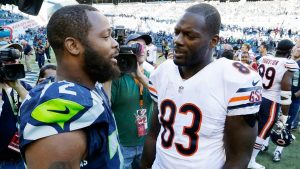 10. Martellus Has Michael's Back
Martellus and Michael Bennett are only one year apart, and they were close growing up. That said, it's no surprise that Martellus was always there to help defend his brother in a fight.
"It was never one-on-one. If you fought Michael, I'd appear out of the smoke like Batman."