2017 Emmy Award Nomination Odds Comedy Series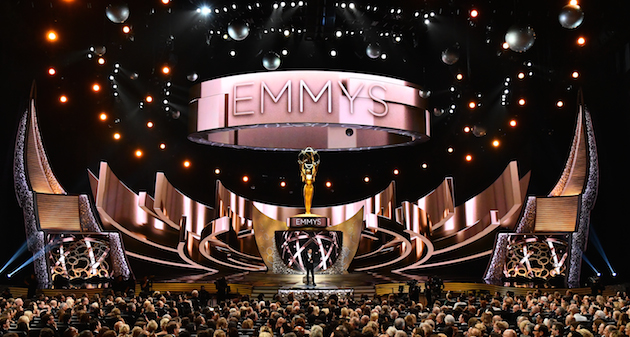 –The 2017 Emmy Awards will be held on September 17, 2017
–Stephen Colbert will host the Emmy Awards broadcast.
–Nominations will be announced on July 13, 2017.
The Emmy Awards have been a staple of American television since the late 1940's and they continue to soldier on even as the entire broadcasting medium is being transformed. The first Emmy Awards were presented on January 25, 1949 at the Hollywood Athletic Club but the awards have grown in scope and stature since then to the point that you need a scorecard to figure out the various permutations.
Until 1974, the event we're discussing here was known simply as the 'Emmy Awards'. In 1974, however, a new awards show was created to honor excellence in daytime television. These were cleverly named the 'Daytime Emmys' and this show became the 'Primetime Emmy Awards'. That is in addition to the Sports Emmys, Technical Emmys, International Emmys, News and Documentary Emmys and Regional Emmys. The whole thing is so convoluted that there's actually two 'Academy' groups behind the awards–the Academy of Television Arts and Sciences (ATAS) runs most of the Emmys with the exception of the Technical and Engineering Emmys and the Regional Emmys. These shows are run by the National Academy of Television Arts and Sciences (NATAS) who once worked with ATAS but split from the group in the mid 1970's. NATAS runs all of the Regional Emmys *except* the Los Angeles Area Emmys which is under the auspices of ATAS. To make things all the more confusing each group has their own Engineering focused awards with ATAS giving out the 'Prime Time Technical Emmys'.
STRANGE TIMES FOR THE BROADCAST INDUSTRY:
These are both good times and bad times for the TV business. On one hand, television programming is relevant again with a bumper crop of high quality shows. That's evident by looking at the list of nominees with plenty of instantly recognizable 'A Listers'. Back in the 70's TV was basically situation comedies, crime shows like Mannix and banal 'Movie of the Week' productions that all seemed to star Karen Valentine. The transformation began over a decade ago with high quality programming like 'The Sopranos' and continues to this day. Interestingly, the best work isn't coming from the old line TV networks–it's coming from cable networks and online streaming providers like Netflix and Amazon.
This is great and all were it not for the fact that the broadcast industry's long standing revenue model is being obliterated. The legacy 'analog era' networks are not really equipped to completely reinvent themselves and look more and more like dinosaurs in today's on demand avalanche of content. They have increasingly started to chase the 'lowest common denominator' which might keep the lights on but is a long term losing strategy. So as TV programming gets better and better the industry as it has long been known is heading for extinction.
CELEBRATION OF TELEVISION EXCELLENCE:
There won't be any talk about the impending doom of analog era television broadcasting here. It'll all be upbeat and rightfully emphasizing the quality of the programming on television circa 2017. In the next three articles we'll look at the long list of potential nominees and set some prices on which ones will be selected to compete for the Emmy Award. Nominations are announced on July 13, 2017 with the awards broadcast hosted by Steven Colbert set for September 17, 2017:
68TH PRIMETIME EMMY AWARD NOMINATIONS 2017 BETTING ODDS
TO BE NOMINATED FOR OUTSTANDING COMEDY SERIES
Veep: +250
Atlanta: +350
Black-ish: +350
Transparent: +650
Silicon Valley: +650
Unbreakable Kimmy Schmidt: +750
Master of None: +750
Modern Family: +750
Mozart in the Jungle: +800
Insecure: +800
Girls: +1750
The Big Bang Theory: +1750
Jane the Virgin: +1750
Grace and Frankie: +1750
The Good Place: +1750
Fleabag: +1750
Baskets: +1750
Catastrophe: +1850
Better Things: +1850
Fresh off the Boat: +1850
Santa Clarita Diet: +1850
Divorce: +1850
Mom: +1850
Graves: +1850
Speechless: +1850
Search Party: +1850
One Day at a Time: +1850
The Last Man on Earth: +1850
Casual: +1850
Great News: +1850
One Mississippi: +1850
Shameless: +3500
A Series of Unfortunate Events: +3500
Superstore: +3500
Vice Principals: +3500
Brooklyn Nine-Nine: +3500
Love: +3500
American Housewife: +3500
Angie Tribeca: +3500
You're the Worst: +3500
Difficult People: +3500
I Love Dick: +3500
Haters Back Off: +3500
Brockmire: +3500
The Real O'Neals: +3500
Trial and Error: +3500
Lady Dynamite: +3500
TO BE NOMINATED FOR OUTSTANDING COMEDY ACTRESS
Julia Louis-Dreyfus: -150
Tracee Ellis Ross: +250
Ellie Kemper: +250
Lily Tomlin: +350
Issa Rae: +450
Sarah Jessica Parker: +600
Tracey Ullman: +750
Constance Wu: +850
Minnie Driver: +850
Maya Rudolph: +850
Drew Barrymore: +1250
Jane Fonda: +1500
Rachel Bloom: +1750
Gina Rodriguez: +1750
Pamela Adlon: +1750
Kristen Bell: +1750
Justina Machado: +1750
Phoebe Waller-Bridge: +1750
Kaitlin Olson: +1750
Anna Faris: +1750
America Ferrera: +1750
Lena Dunham: +2150
Sharon Horgan: +2150
Rashida Jones: +2150
Tig Notaro: +2150
Alia Shawkat: +2150
Michaela Watkins: +2150
Kathryn Hahn: +2150
Martha Plimpton: +2150
Emmy Rossum: +3750
Aya Cash: +3750
Gillian Jacobs: +3750
Katy Mixon: +3750
Sela Ward: +3750
Julie Klausner: +3750
Briga Heelan: +3750
TO BE NOMINATED FOR OUTSTANDING COMEDY ACTOR
Jeffrey Tambor: +150
Donald Glover: +150
Anthony Anderson: +250
William H. Macy: +450
Aziz Ansari: +450
Will Forte: +750
Thomas Middleditch: +750
Martin Short: +750
Jim Parsons: +750
Ted Danson: +1750
John Lithgow: +1750
Timothy Olyphant: +1750
Neil Patrick Harris: +1750
Zach Galifianakis: +1750
Nick Nolte: +1750
Thomas Haden Church: +1750
Gael Garcia Bernal: +1750
Bill Hader +1750
Rob Delaney: +2100
Randall Park: +2100
Kevin Bacon: +2100
Hank Azaria: +2100
Fred Armisen: +2100
Patrick Stewart: +3750
Billy Eichner: +3750
Walton Goggins: +3750
Tommy Dewey: +3750
Andy Samberg: +3750
Paul Rust: +3750
Chris Geere: +3750
Danny McBride: +3750
TO BE NOMINATED FOR OUTSTANDING COMEDY SUPPORTING ACTRESS
Allison Janney: +250
Kate McKinnon: +250
Judith Light: +350
Anna Chlumsky: +350
Jane Krakowski: +650
Gaby Hoffmann: +650
Mayim Bialik: +750
Rita Moreno: +750
Julie Bowen: +750
Andrea Martin: +750
Molly Shannon: +1250
Sofia Vergara: +1750
Leslie Jones: +1750
Carol Kane: +1750
Kristen Schaal: +1750
Allison Williams: +1750
Bernadette Peters: +1750
Cecily Strong: +1750
Yvonne Orji: +1750
Amy Landecker: +1750
D'Arcy Carden: +3750
Yael Grobglas: +3750
Kether Donohue: +3750
Angela Kinsey: +3750
June Squibb: +3750
Nicole Richie: +3750
Carrie Brownstein: +3750
Saffron Burrows: +3750
Callie Hernandez: +3750
TO BE NOMINATED FOR OUTSTANDING COMEDY SUPPORTING ACTOR
Alec Baldwin: +150
Tony Hale: +250
Louie Anderson: +250
Titus Burgess: +250
Ty Burrell: +450
Andre Braugher: +450
Matt Walsh: +450
Jay Duplass: +1750
Brian Tyree Henry: +1750
Timothy Simons: +1750
T.J. Miller: +1750
Laurence Fishburne: +1750
Lakeith Stanfield: +1750
Ed O'Neill: +1750
Fred Armisen: +1750
Jesse Tyler Ferguson: +1750
Eric Stonestreet: +1750
Noah Galvin: +1750
Reid Scott: +2150
Malcolm McDowell: +2150
Micah Fowler: +2150
Tracy Letts: +3750
Martin Sheen: +3750
Simon Helberg: +3750
Kenan Thompson: +3750
Griffin Dunne: +3750
William Jackson Harper: +3750