2017 Daytime Emmy Awards Betting Odds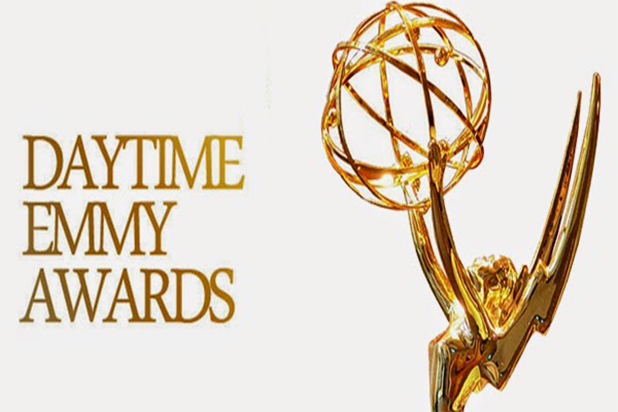 –The winners of the 2017 Daytime Emmy Awards will be announced on Sunday, April 30.
–Final nominations will be released on the CBS TV show 'The Talk' on March 22, 2017.
–The Emmys have released a list of 'pre nominees' in the drama series category.
The Daytime Emmy Awards occupy a strange place in the pantheon of US entertainment awards shows. They're clearly subordinate to the Primetime Emmy Awards which not only has their own ceremony but holds it several months after their daytime counterparts. The 2017 Primetime Emmy Awards will be held on September 17, 2017 and hosted by Steven Colbert. The Primetime Emmy Awards will be broadcast by CBS while it's not yet been determined if the Daytime Emmy Awards will air live at all.
Soap operas are the big draw on the Daytime Emmy Awards–aficionados call them 'Daytime Dramas' while the National Academy of Television Arts and Sciences refers to them simply as a 'Drama Series'. That's also what they call nighttime drama series on the separate Primetime Emmy Awards show but no one seems to get confused. The other shows that are honored on the Daytime Emmy Awards are talk shows, game shows, morning shows and kids shows. There are award categories for Spanish language programming in most categories as well. The actors and actresses on these shows get recognized on the Daytime Emmy Awards while the technical staff gets kicked down the awards pantheon even further into a separate ceremony called the 'Daytime Creative Arts Emmy Awards' which is held a couple of days earlier.
Since the soap operas aka daytime dramas are the focal point of the Daytime Emmy Awards 'the Academy' releases an early list of 'pre-nominees' which will eventually get cut down to five nominees in the acting categories. The final nominations will be announced on the CBS TV show 'The Talk' on March 22, 2017. Presumably, the rest of the nominees in the other categories will also be revealed at that time.
44TH DAYTIME EMMY AWARDS 2017 BETTING ODDS
OUTSTANDING DRAMA SERIES
General Hospital: +150
The Young and the Restless: +200
The Bold and the Beautiful: +250
Days of Our Lives: +300
OUTSTANDING ACTOR IN A DRAMA SERIES
Jason Thompson ('The Young and the Restless'): +350
Maurice Benard ('General Hospital'): +450
Billy Flynn ('Days of Our Lives'): +600
Kristoff St. John ('The Young and the Restless'): +600
Scott Clifton ('The Bold and the Beautiful'): +750
John McCook ('The Bold and the Beautiful'): +750
Peter Bergman ('The Young and the Restless'): +900
Roger Howarth ('General Hospital'): +900
Vincent Irizarry ('Days of Our Lives'): +900
Christian LeBlanc ('The Young and the Restless'): +900
OUTSTANDING ACTRESS IN A DRAMA SERIES
Heather Tom ('The Bold and the Beautiful'): +350
Nancy Lee Grahn ('General Hospital'): +450
Gina Tognoni ('The Young and the Restless'): +450
Mary Beth Evans ('Days of Our Lives'): +750
Kristian Alfonso ('Days of Our Lives'): +750
Laura Wright ('General Hospital'): +750
Melissa Claire Egan ('The Young and the Restless'): +750
Sharon Case ('The Young and the Restless'): +1250
Jess Walton ('The Young and the Restless'): +1250
Jen Lilley ('Days of Our Lives'): +1250
OUTSTANDING YOUNGER ACTOR IN A DRAMA SERIES
Bryan Craig ('General Hospital'): +250
Pierson Fode ('The Bold and the Beautiful'): +500
Jared Breeze ('The Young and the Restless'): +500
Tequan Richmond ('General Hospital'): +500
Rome Flynn ('The Bold and the Beautiful'): +500
James Lastovic ('Days of Our Lives'): +600
Kyler Pettis ('Days of Our Lives'): +750
Anthony Turpel ('The Bold and the Beautiful'): +750
OUTSTANDING YOUNGER ACTRESS IN A DRAMA SERIES
Lexi Ainsworth ('General Hospital'): +250
Reign Edwards ('The Bold and the Beautiful'): +350
Hunter King ('The Young and the Restless'): +450
Camila Banus('Days of Our Lives'): +600
Alyvia Alyn Lind ('The Young and the Restless'): +750
Hayley Erin ('General Hospital'): +900
Chloe Lanier ('General Hospital'): +900
Olivia Keegan('Days of Our Lives'): +1250
Paige Searcy('Days of Our Lives'): +1250
OUTSTANDING SUPPORTING ACTOR IN A DRAMA SERIES
Steve Burton ('The Young and the Restless'): +350
Obba Babatunde ('The Bold and the Beautiful'): +550
Chad Duell ('General Hospital'): +550
John Aniston ('Days of Our Lives'): +600
Bryton James ('The Young and the Restless'): +600
Wally Kurth ('Days of Our Lives'): +750
Dominic Zamprogna ('General Hospital'): +750
James Reynolds ('Days of Our Lives'): +900
Jeffrey Vincent Parise ('General Hospital'): +900
Steve Burton ('The Young and the Restless'): +1500
OUTSTANDING SUPPORTING ACTRESS IN A DRAMA SERIES
Amelia Heinle ('The Young and the Restless'): +350
Anne Maria Horsford ('The Bold and the Beautiful'): +500
Finola Hughes ('General Hospital'): +500
Kate Mansi ('Days of Our Lives'): +700
Eileen Davidson ('The Young and the Restless'): +750
Judi Evans ('Days of Our Lives'): +750
Michelle Stafford ('General Hospital'): +750
Kelly Sullivan ('The Young and the Restless'): +750
Stacy Haiduk ('The Young and the Restless'): +900
Elizabeth Hendrickson ('The Young and the Restless'): +900
OUTSTANDING DRAMA SERIES DIRECTING TEAM
General Hospital: +150
Days of Our Lives: +200
The Young and the Restless: +250
The Bold and the Beautiful: +300
OUTSTANDING DRAMA SERIES WRITING TEAM
Days of Our Lives: +150
General Hospital: +200
The Young and the Restless: +250
The Bold and the Beautiful: +300