2017-2018 NHL Individual Player Award Winners Odds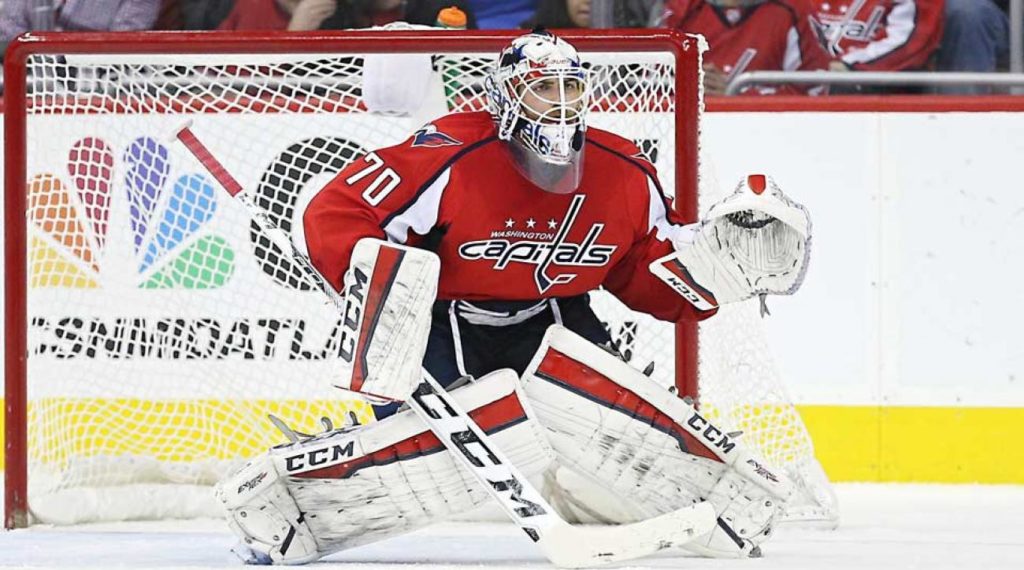 –The National Hockey League 2017-2018 regular season begins on October 4.
–The grueling 82 game regular season sets the stage for the Stanley Cup playoffs.
–The defending champion Pittsburgh Penguins are the favorite to win the 2017-2018 Stanley Cup.
We're almost exactly 24 hours away from the start of the 2017-2018 NHL season and we'll wrap up the preseason proposition odds tonight. In this post I've set the odds to win the major NHL individual player awards–the Hart Trophy (MVP), Norris Trophy (Best Defenseman), Calder Trophy (Rookie of the Year) and Vezina Trophy (Best Goaltender).
The Hart Trophy looks like a two man race. Actually, it could be a foregone conclusion. Without Connor McDavid, the Edmonton Oilers were a laughing stock. Two years in to McDavid's career they're one of the favorites to win the Pacific Division. Even Sidney Crosby isn't *that* valuable to his team. Without Sid, the Penguins still have Yevgeni Malkin and a solid, experienced roster. McDavid is +175 to defend his MVP award, Crosby is +350 and the only other player priced at less than +1250 is Chicago's Patrick Kane at +750.
I griped about the Norris Trophy a few months ago. My complaint is that the award puts too much emphasis on offense created by defenseman and not enough on, you know, actual defensive abilities. Since Gary Bettman hasn't returned my calls to address my concerns I'll assume that the trend will continue. That means Brent Burns and Erik Karlsson along with Victor Hedman are the preseason favorites. If a miracle happens and they want to give the award to a guy who can score *and* play defense I've got Nashville Predators' captain Roman Josi as the fourth favorite at +1250.
Vezina Trophy is always an entertaining race but the steady play of Braden Holtby–combined with his work ethic (he's appeared in 60+ games the past three seasons including a ridiculous 73 in 2014-2015) makes him the favorite. Carey Price of the Montreal Canadiens has the ability to dominate if his knee holds up. There's several other goalies including Sergei Bobrovsky, Devan Dubnyk and Matt Murray that could also contend.
The Calder Trophy race is wide open. Nico Hischier and Nolan Patrick were the top two picks in the 2017 NHL draft but that doesn't mean they'll be the best rookies. Arizona Coyotes' GM John Chayka has been quietly rebuilding with youth out in the desert and Dylan Strome (third overall pick in 2015) and Clayton Keller (7th overall pick in 2016) are both in the mix to win. There's also Boston's Charlie McAvoy who looked very good in a short stint with the Bruins' defensive corps last Spring.
2017-2018 NHL INDIVIDUAL PLAYER AWARD WINNERS PROPOSITION ODDS
HART MEMORIAL TROPHY (MOST VALUABLE PLAYER)
Connor McDavid: +175
Sidney Crosby: +350
Patrick Kane: +750
Auston Matthews: +1250
Carey Price: +1500
Nikita Kucherov: +1500
Vladimir Tarasenko: +1750
Alexander Ovechkin: +1750
Steven Stamkos: +2500
Yevgeni Malkin: +2500
Jamie Benn: +2500
Tyler Seguin: +2500
Erik Karlsson: +2500
John Tavares: +2500
Roman Josi: +2500
Any other player: +5000
NORRIS TROPHY (BEST DEFENSEMAN)
Brent Burns: +350
Erik Karlsson: +400
Victor Hedman: +450
Roman Josi: +1250
Drew Doughty: +1250
Kris Letang: +1250
Dystin Byfuglien: +1750
PK Subban: +1750
Oliver Ekman-Larsson: +2500
Duncan Keith: +2500
Ryan Suter: +2500
Justin Faulk: +2500
Shea Weber: +2500
Aaron Ekblad: +2500
John Klingberg: +2500
Justin Schultz: +2500
Any other player: +5000
VEZINA TROPHY (BEST GOALTENDER)
Braden Holtby: +450
Carey Price: +500
Sergei Bobrovsky: +750
Devan Dubnyk: +900
Matt Murray: +1500
Pekka Rinne: +1750
Ben Bishop: +2500
Henrik Lundqvist: +2500
Frederick Andersen: +2500
Cam Talbot: +2500
Jonathan Quick: +2500
Tuuka Rask: +2500
Scott Darling: +2500
Andre Vasilevskiy: +2500
Mike Smith: +3500
Jake Allen: +3500
Martin Jones: +3500
Cory Schneider: +3500
Brian Elliott: +3500
Corey Crawford: +3500
John Gibson: +3500
Marc-Andre Fleury: +3500
Antti Raanta: +4500
Craig Anderson: +4500
Roberto Lugongo: +4500
Any other player: +5000
CALDER TROPHY (BEST ROOKIE)
Dylan Stromme: +750
Nolan Patrick: +900
Clayton Keller: +900
Nico Hischier: +900
Charlie McAvoy: +900
Kailer Yamamoto: +1500
Alex DeBrincat: +1500
Anders Bjork: +1500
Tyson Jost: +1500
Jakub Vrana: +1500
Matthew Barzal: +1750
Logan Brown: +1750
Sonny Milano: +1750
Brock Boeser: +1750
Juuse Saros: +2500
Pierre-Luc Dubois: +2500
Henrik Haapala: +2500
Josh Ho Sang: +2500
Jesper Bratt: +2500
Kyle Connor: +2500
Anthony Stolarz: +2500
Mikhail Sergachev: +3500
Will Butcher: +3500
Any other player: +5000