WWE Summer Slam 2017 Pro Wrestling Betting Odds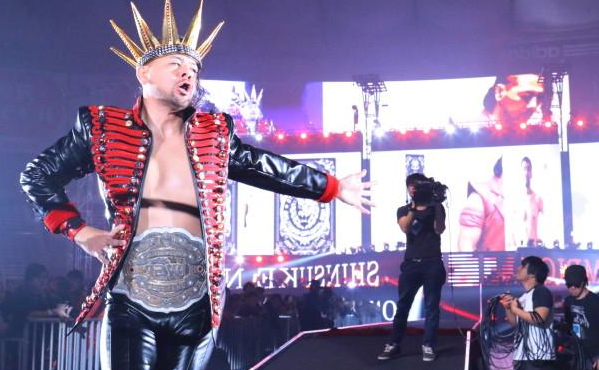 –'Summer Slam' is considered to be second only to Wrestlemania in terms of WWE event significance.
–This is the 30th Summer Slam event and will be held at Barclays Center in Brooklyn, NY
–Summer Slam 2017 will take place on Sunday, August 20 beginning at 7 PM Eastern on the WWE Network
Summer Slam has long been considered one of the major events of the year by the WWE and their fans and the 2017 show should be one of the biggest ever. Not so much in terms in significance but in terms of sheer volume of professional wrestling. As of Wednesday morning there are 12 matches scheduled for the card which means one of two things will happen–either the show will be extremely long or else the matches will be unsatisfyingly short. There's a chance that a couple of the dozen matches could be moved to the 'preshow' but a more likely scenario is that the WWE will book new matches for it instead.
There's already been grumbling about the length of the show. The WWE fanbase isn't like the fans that follow New Japan Pro Wrestling and it's doubtful that they'd like a four or five hour event. On paper the matches themselves are decent but none that are considered 'must see' for the casual fan. The quality of the wrestling could be very good but that's not what 'moves the needle' for the WWE's viewership. At least the WWE is doing a better job booking Japanese wrestlers–for most of their existence the way they handled Asian wrestlers has been so bad that there have been accusations of intentional racism. Then again, this could also be said about wrestlers of many nationalities. The booking still isn't great but you definitely can't say that the top Japanese stars in the WWE are getting 'buried'. Former New Japan Pro Wrestling superstar Shinsuke Nakamura has been pushed since his arrival and could be in line to win the WWE Championship here (more about that in a moment). Kana–better known to WWE fans as Asuka–is the current NXT Women's Champion and hugely popular. Akira Tozawa became known as one of the best workers in the world during his time with Japan's Dragon Gate promotion and moved to the WWE in late 2016. In something of a surprise, the WWE had a championship matchup between Tozawa and Neville on the August 14 edition of 'RAW' and the Japanese star emerged victorious. Initially, there was talk that the WWE had 'moved' the match from the Summer Slam card to RAW to give it plenty of time (at the same time making the Summer Slam booking easier) but as it turns out Neville and Tozawa will face off in a rematch instead.
The WWE is realizing that some of the best wrestlers in the world come from outside of North America and they're now giving them the 'push' they deserve. There's another reason so many foreign wrestlers are being featured–the WWE is trying to expand its international reach. Jinder Mayhal is a huge star in India and with interest in the WWE on the upswing there the promotion is streaming Summer Slam in Hindi for the first time ever. Knowledgeable pro wrestling fans know that Mayhal is far from the first Indian superstar. His uncle is Gama Singh, who was one of the top heels in Stampede Wrestling for years. Even more famous was Jagjeet Singh Hans, a Punjab native who immigrated to Canada when he was 17. He would become an international superstar as Tiger Jeet Singh–legendary in Japan for his brutal feud with Antonio Inoki and in North America known for his never ending rivalry with The Original Sheik (Ed Farhat). Ironically, despite a reputation for in-ring brutality bordering on barbarism Singh is as classy a guy as you'll find anywhere outside of the ring. He now spends most of his time helping others through a charitable foundation that bears his name. In 2010 he became the first person of South Asian decent to have a school named after him in Canada.
TRYING TO BE ALL THINGS TO ALL PEOPLE
That's a recipe for disaster in most businesses but at the moment it applies to the WWE. They're still trying to keep the younger fan base that bought all of John Cena's merch over the past decade. They're trying to expand internationally and have recently signed deals to air their TV programming in Japan and Russia. They're trying to attract the new breed of 'hardcore' wrestling fan that led to New Japan Pro Wrestling blowing up internationally. They're trying to keep as many wrestlers signed to the promotion as possible–even if they don't have a spot for them they know that if they don't have them on board their competitors will. The result is that the company doesn't have clear direction at the moment. There's also differing philosophies within the WWE power elite–Vince McMahon still thinks that the same gimmicks that worked with Hulk Hogan and the Iron Sheik will work in 2017 while Triple H (Vince's heir apparent thanks to his marriage to Stephanie McMahon) knows better and wants to modernize the product.
This philosophical conflict makes the booking inexplicable at times. For example, on the Summer Slam card Shinsuke Nakamura was slated to beat Jinder Mayhal for the WWE Championship. Makes sense–Nakamura is one of the most charismatic figures in pro wrestling and an excellent in-ring worker. Problem is that he botched a move on John Cena last week, dropping him on his surgically repaired neck while setting up an Exploder Suplex. Nakamura apologized profusely to Cena after the match and Cena accepted. The mood among 'the boys' backstage was that it was just an unfortunate accident and 'one of those things' that happens in pro wrestling. Cena is fine so no harm done. Vince McMahon, however, feels otherwise and was reportedly livid about the situation. McMahon is concerned about his ability to 'execute on the big stage' (apparently not realizing that he'd headlined huge shows while with New Japan including Wrestle Kingdom which attracts Wrestlemania sized live crowds). McMahon's reticence has put Nakamura's title win in question–some sources say that it will come about as planned while others say it will be 'delayed' for now. Meanwhile, the WWE has planned a big entrance for Nakamura at Summer Slam which suggests that he might not be in the doghouse after all. Were this not already confusing enough there's always a chance that Vince McMahon could 'change the script' at the last minute and go in a completely different direction.
WWE SUMMER SLAM BETTING ODDS
Along with the odds rundown on the 'Summer Slam' matches I've provided some commentary where necessary about what is going on 'behind the scenes'. These 'real world' storylines are often more interesting than the 'worked' storyline but have a lot to do with the outcome of the matches and the short term direction of the company. We talked about Shinsuke Nakamura and Jinder Mayhal above–the fact that each man represents an international market that the WWE wants to gain traction in is another component to consider. After the full card rundown you'll find some prop bets on the Summer Slam event:
WWE SUMMER SLAM 2017 PRO WRESTLING BETTING ODDS
WWE CHAMPIONSHIP MATCH
Jinder Mayhal: -130
Shinsuke Nakamura: +110
UNIVERSAL CHAMPIONSHIP MATCH
Brock Lesnar: -170
Samoa Joe: +200
Roman Reigns: +500
Braun Stroman: +700
This is a very interesting match and the WWE has taken extreme steps to keep the planned finish under wraps. At this point, the only one of the four men in the match that knows the outcome is Lesnar and that's because he's contractually obligated to know all finishes well in advance. A lot of conflicting information about the outcome. There's a lot to suggest that Lesnar wants at least one more UFC fight (possibly against Jon Jones) and that he's done with the WWE for now. That has been reflected in the storyline with Paul Heyman suggesting that if Lesnar doesn't win he'll leave the WWE. On the other hand, Lesnar is being advertised for post Summer Slam house shows. There's also a rumor afoot that goes along with the 'Lesnar is leaving' storyline–according to this 'sub-rumor' Heyman is making a push to get the belt put on Samoa Joe. Lesnar has recently been 'called out' by UFC light heavyweight champion Jon Jones for a 'super fight' inspired by Floyd Mayweather v. Conor McGregor.
US CHAMPIONSHIP MATCH
AJ Styles: -250
Kevin Owens: +210
AJ Styles is one of the things that the WWE has done right over the past year or so giving him the push that he deserves and watching his popularity soar. Kevin Owens is a unique persona–he's always considered a legit challenger no matter what the storyline suggests. The WWE has recently worked Shane McMahon into the storyline and there are competing rumors that he'll feud with Style and/or Owens after Summer Slam.
CRUISERWEIGHT CHAMPIONSHIP MATCH:
Akira Tozawa: -170
Neville: +150
SMACKDOWN WOMEN'S CHAMPIONSHIP:
Naomi: -250
Natalya: +210
RAW WOMEN'S CHAMPIONSHIP:
Alexa Bliss: -140
Sasha Banks: +120
SMACKDOWN TAG TEAM CHAMPIONSHIP MATCH
The New Day: -350
The Usos: +300
The New Day curiously lost a non-title match to the Usos on 'RAW' but that is likely a contrivance to make this appear like a more competitive matchup to fans. The New Day remains hugely popular and having just regained the titles in July hard to see them losing them here.
RAW TAG TEAM CHAMPIONSHIP:
Sheamus and Cesaro: +270
Dean Ambrose and Seth Rollins: -300
Dean Ambrose and Seth Rollins' tag team has led to rumors of a reunion of their hugely popular stable 'The Shield'. Maybe, maybe not but they should go over here. Sheamus is reportedly taking a month off to make a movie and that likely dictates the outcome.
SINGLES MATCH
John Cena: +180
Barron Corbin: -210
Barron Corbin is going to be in the championship picture and will likely get a run as WWE champ. Cena is moving to RAW and will only be working RAW tapings and PPV events going forward. A win for Corbin elevates him to the 'next level' before Cena switches brands.
SINGLES MATCH
Finn Balor: -210
Bray Wyatt: +180
Balor lost cleanly to Wyatt on RAW but the WWE has announced that he'll show up at Summer Slam in his 'demon persona'. That likely means he'll win. If he showed up as plain ol' Finn Balor aka Prince Devitt he'd likely lose.
SINGLES MATCH
Big Show: +130
Big Cass: -150
The WWE doing the classic 'injury angle' with Big Show. Show 'hurt his hand' on RAW and that's a common storyline device to give a wrestler that is slated to lose a match a mea culpa of sorts. Word is that Enzo Amore will 'turn heel' at Summer Slam and likely result in Big Show losing.
SINGLES MATCH
Randy Orton: +170
Rusev: -200
Rusev is reportedly due for another push and will be booked to look strong against Randy Orton.
WWE SUMMER SLAM 2017 PRO WRESTLING PROPOSITION ODDS
WILL UFC LIGHT HEAVYWEIGHT CHAMPION APPEAR AT SUMMER SLAM TO 'CALL OUT' BROCK LESNAR?
Yes: +130
No: -150
The WWE has been sending mixed signals about this one. Jones has suggested he might show up to 'call out' Lesnar. The WWE has alternately advanced this storyline and refuted it. Most recently, they've announced that they weren't offering Jones ringside guest tickets. That doesn't mean he won't show up and call out Lesnar but the word on the street is that Vince McMahon thinks that it would detract from the 'Fatal Four Way' match. Note that the WWE and UFC has worked together in the past and that there's a 'cross sport rivalry' storyline on the drawing board involving Ronda Rousey and Shayna Bazler among others.
WILL CHRIS JERICHO RETURN AT SUMMER SLAM?
Yes: +750
No: -1500
WILL PAIGE RETURN AT SUMMER SLAM?
Yes: +250
No: -300
WILL LUKE HARPER AND ERICK ROWAN RETURN AT SUMMER SLAM?
Yes: +180
No: -210
WILL THE ROCK RETURN AT SUMMER SLAM?
Yes: +1250
No: -2500
WILL ENZO AMORE 'TURN HEEL' AT SUMMER SLAM?
Yes: -170
No: +150
WILL CARMELLA CASH IN HER 'MONEY IN THE BANK' CONTRACT AT SUMMER SLAM?
Yes: +130
No: -150
BROCK LESNAR VS. JON JONES UFC HYPOTHETICAL LINE
Jon Jones: -350
Brock Lesnar: +300