Wrestlemania 34 Preliminary Pro Wrestling Betting Odds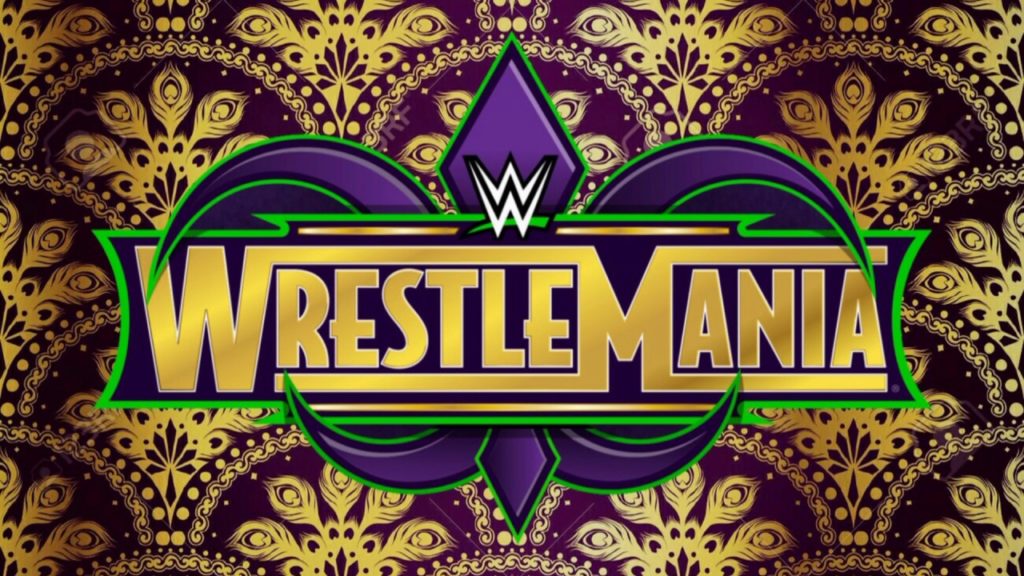 –'Wrestlemania' is considered the 'Super Bowl' of the WWE.
– Just like the Super Bowl proposition bets on Wrestlemania are a natural.
– Wrestlemania 34 will take place in New Orleans on Sunday, April 4 2018
Wrestlemania 34 will take place at the New Orleans Superdome on Sunday, April 4 2018. Wrestlemania is the biggest event of the year for the WWE and from fairly humble beginnings on closed circuit TV has become hugely popular. It's drawn a live gate of 70,000+ every year for the past decade including a crowd of 101,763 for Wrestlemania 32 at AT&T Stadium in Dallas. Last year, the event took place in Orlando, Florida and drew 75,245 to the Camping World Stadium.
It's also the biggest WWE event in terms of significance. The company pulls out all the stops for Wrestlemania and its where the most significant storylines culminate. In most years, the WWE Championship or other top belt is defended in the main event. This year's main event remains 'TBA' at this point (and we've even got a prop bet on it) but it will very likely be Roman Reigns against Brock Lesnar for Lesnar's Universal Title. Another big match on the show will be former UFC superstar Ronda Rousey joining up with Kurt Angle to take on Triple H and Stephanie McMahon in a Mixed Tag Team Match. The WWE is hoping that Rousey will become as big a draw as a pro wrestler as she was as a MMA fighter.
Below you'll find odds on the confirmed matches along with a few other Wrestlemania 34 props. Look for an update in the near future with any new confirmed matches:
WWE WRESTLEMANIA 34 PRO WRESTLING BETTING ODDS
WWE UNIVERSAL TITLE MATCH
TO HOLD UNIVERSAL TITLE AT END OF WRESTLEMANIA 34
Roman Reigns: -350
Brock Lesnar: +300
Any Other Wrestler: +500
INTERCONTINENTAL CHAMPIONSHIP MATCH
Finn Balor: +115
Seth Rollins: +150
The Miz: +350
MIXED TAG TEAM MATCH
Ronda Rousey/Kurt Angle: -350
Triple H/Stephanie McMahon: +300
MIXED TITLE MATCH METHOD OF VICTORY
Pinfall: +125
Submission: -225
Any Other Method: +700
WHICH WRESTLER WILL TAKE THE VICTORY IN MIXED TITLE MATCH?
Ronda Rousey: -200
Kurt Angle: +300
Triple H: +300
Stephanie McMahon: +750
WHICH WRESTLER WILL TAKE THE LOSS IN MIXED TITLE MATCH?
Stephanie McMahon: -300
Triple H: +350
Kurt Angle: +450
Ronda Rousey: +900
FINAL MATCH AT WRESTLEMANIA 34 WILL BE?
Brock Lesnar vs. Roman Reigns: -175
Any Match Featuring The Undertaker: +100
Any Women's Match: +150
AJ Styles vs. Shinsuke Nakamura: +250
Kurt Angle/Ronda Rousey vs. Triple H/Stephanie McMahon: +250
Any Match featuring Daniel Bryan: +1000
Any Match featuring The Young Bucks: +2500
Any Match featuring Kenny Omega: +5000
Any Match featuring Kazuchika Okada: +10000