Toronto Look to Take 2-0 Series Lead Against Kansas City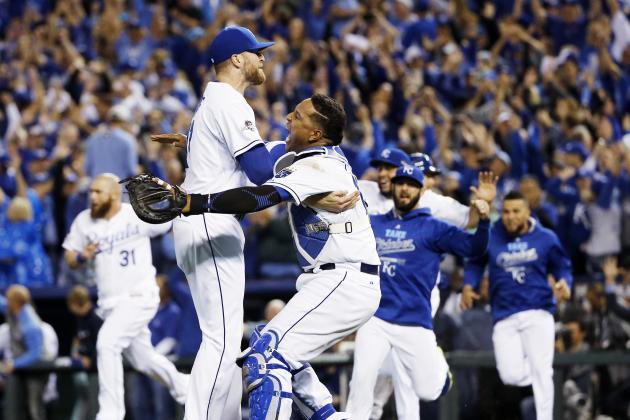 Who: Kansas City Royals v. Toronto Blue Jays
When: Wednesday September 20th, 2017 7:07PM EST
Where: Rogers Centre—Toronto, Canada
Only a few weeks ago, the Kansas City Royals were in the thick of the AL Wild Card race, but their fortunes have long since faded. With only about 2 weeks of the regular season remaining, the Royals are now 4.5 games back of a Wild Card playoff spot and their likelihood of making a post-season appearance can best be described as slim to none. As it has been all season long, the Royals' biggest problem is the fact that they cannot seem to string together a run of solid play. For a perfect example of this, just look at their last 10 games. They have won just 4 of their last 10 games, and during that run have had a tough time scoring. In fact, in their last 7 games, the Royals have not scored more than 4 runs even one time. This is a pretty dismal statistic and not one you will associate with any other teams that will make it to the 2017 post-season.
The Blue Jays have been a disappointment all season long, and recent history has not done much to alter that. To be fair, they are currently playing some of their best baseball. While the Royals' last 10 games have resulted in a 4-6 record, the last 10 games for the Blue Jays have seen the Canadian team go 7-3. They defeated the Royals in the first game of the series and I would not be surprised if the Royals were to take a 2-0 series lead.
Neither of these teams are really being given a realistic chance of making the playoffs, and for that reason they are going to be experimenting with their lineups. So far, that experimentation has been working out for the Blue Jays, and I think the success very well might continue on Wednesday evening.
Game Overview and Analysis
When the visiting Royals (-105) take the field on Wednesday evening, they will be sending Jake Junis (-7-2 4.15 ERA) to the mound. Junis has a solid record as a starter, and his recent outings have been positive as well. Though his last 2 starts resulted in no-decisions, Junis has gone 5-1 in his last 10 starts. What immediately sticks out about Junis' recent performances is the fact that he does well to keep runs off the board. What's more, he is a bit of a strikeout pitcher. In many of his recent games, Junis has accrued 7 or more strikeouts across anywhere from 5 to 7 innings of work. These are solid numbers from a pitcher who is really beginning to make a name for himself.
As for the Royals' offense, they have decided to go cold at the absolute worst time of the year. As was mentioned above, they cannot get a consistent number of runs across the plate. If your offense is having a tough time putting up more than 3 or 4 runs on a consistent basis, the loss column is going to stack up much faster than the win column.
The Blue Jays (-115) may be underdogs, but the fact of the matter is that they have been playing the better baseball lately. Starting for them will be Brett Anderson (3-3 5.73 ERA). Unlike Junis, Anderson's last 10 games have been more lackluster than anything else. He has earned a 3-2 record in those 10 games, though 6 of those starts were before he was traded from the Cubs. With the Royals, however, Anderson has kept his earned run tallies low in his first 4 starts and is looking like he may be effective and useful come next season.
If the Blue Jays offense can keep things rolling, I think they should be able to add a second win against the Royals. The Blue Jays do not have much of anything to play for at this point, but they are still a solid team and will be having post-season expectations for next year. As for Wednesday evening, I think the Blue Jays are looking like the better of the two teams.
Betting Prediction
As was briefly mentioned above, I like the Blue Jays moneyline (-115) to take a 2-0 series lead in this one. They have momentum on their side and have been playing better baseball on the offensive side of things. Add to this the fact that the Royals cannot seem to score and it seems like a fairly safe pick.
As for the point spread as offered by BetOnline, the Blue Jays are listed as -1.5 (+165) favorites. Though I do love the value, I would not list this as the safest bet just because of how Junis has been pitching lately. Still, it is worth the risk for such great odds and if the Blue Jays do win, you would have to think it will be by at least 2 runs just as it was on Tuesday night.