10 Signs Colts Chuck Pagano will be Fired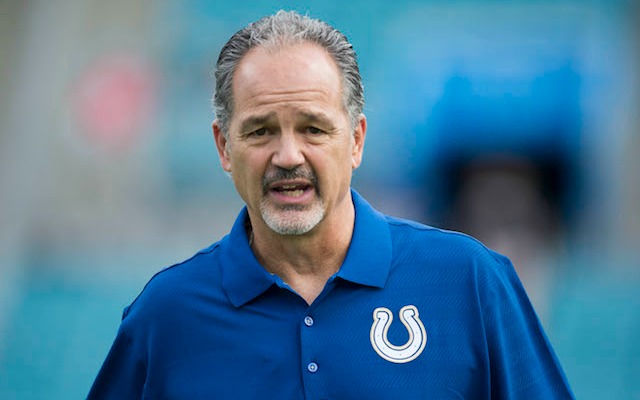 Chuck Pagano has done well in his tenure as coach of the Indianapolis Colts.
He's won two AFC South titles, made the playoffs three times, and logged an AFC Championship game appearance (2014).
But Pagano is also coming off two straight 8-8 seasons. And things look really bleak right now after an 0-2 start.
That said, Pagano will likely be fired sooner than later. And here are 10 reasons why.
1. No Timetable on Andrew Luck Return
Star quarterback Andrew Luck had offseason shoulder surgery to repair an injury he's had since 2015. And timetables have been all over the place on when he'll return.
The latest thought is that he might be back in October. A more-unsettling theory is that he injured his shoulder during a snowboarding accident and won't play at all in 2017.
Either way, this team has very low chances of winning without Luck. And Pagano will bear the brunt of this if the team continues to struggle.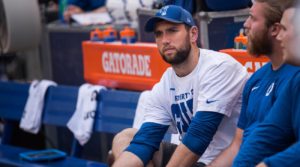 2. Pagano Barely Survived Last Season
Many wondered if Pagano, general manager Ryan Grigson, or both would be fired after last season's 8-8 campaign. The two sides didn't get along, and it was inevitable that something had to change.
Grigson ultimately got the ax. But this didn't bode well for Pagano because he kept his job by a thread.
An Andrew Luck-less start to 2017 and piling losses won't help his case this year.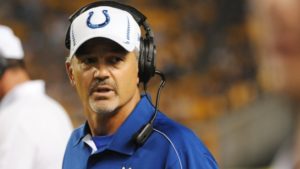 3. Pagano isn't Chris Ballard's Hire
The Colts hired Kansas City director of player personnel Chris Ballard to take Grigson's place.
Ballard didn't hire Pagano. And he'll be more likely to search for his own candidate if things continue going badly this season.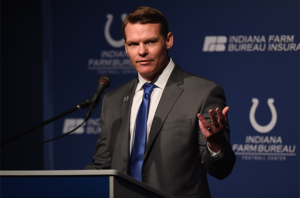 4. Indianapolis is a Home Underdog to Cleveland
The Cleveland Browns have long been the laughingstock of the NFL. So it's sad that many sportsbooks have Indianapolis as a 1-point home underdog to Cleveland this week.
We don't blame sportsbooks for offering this line because the Colts are only averaging 11 points per game.
Cleveland hasn't been great this season either. But they at least appear to have more talent than Indianapolis.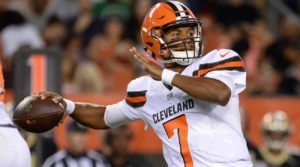 5. The Colts Blew a 10-point Lead Against Arizona
Pagano missed one of his few chances to get a win without Luck when Indianapolis lost to Arizona last week.
The Colts were leading the Cardinals 13-3 in the fourth quarter. However, they blew this lead and lost 16-13 in overtime.
Not only did Indianapolis fall to 0-2 after this. But they also proved that they can't hold a lead.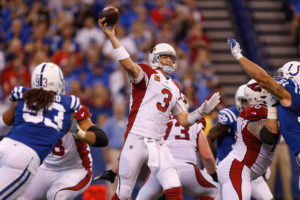 6. The Colts' Defense is Still Terrible
Ballard changed over Indianapolis' defense this season after years of lackluster results.
The bad news is that the Colts are still pretty bad across most of their defense, from the front seven to secondary.
I give them credit for holding Arizona throughout must of last week's game. But then again, this is a Cardinals team that lost star running back David Johnson for almost the entire season.
If the Colts can't stop anybody, then they can't make up for the lack of offensive production.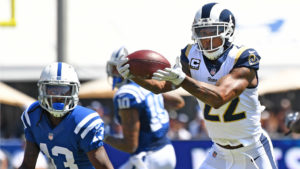 7. Indianapolis is the Worst Team in the AFC South without Luck
As long as Luck remains sidelined, Indianapolis is the least-talented team in the AFC South.
The Houston Texans, Jacksonville Jaguars, and Tennessee Titans all have superior defenses to the Colts.
The Jaguars and Texans are about as anemic on offense as Indianapolis. But again, they at least have good defenses.
The longer Luck sits, the more probable it is that the Colts finish last in their division.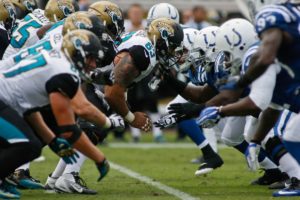 8. Pagano Already Thinks the 49ers Kicked their Asses
Indianapolis plays the San Francisco 49ers in what's a winnable game. But it appears that Pagano already thinks Indy played San Francisco and lost bad.
"I mean, we got our asses kicked," he said following a 46-9 loss to the L.A. Rams. "And credit the 49ers and coach McVay."
He got the Rams coach right in Sean McVay. But it doesn't bode well that he already mentioned San Francisco beating them.
Chuck Pagano says the Colts got their ass kicked by the 49ers… they played the Rams pic.twitter.com/fX89OhdRiB

— CJ Fogler (@cjzero) September 10, 2017
9. When Chuck Pagano's Colts Lose, They Lose Big
Dating back to Chuck Pagano's first season in 2012, Indianapolis has suffered more blowouts than any other team.
In fact, they've lost eight games by 28 or more points during this span. The New York Jets are second on the list with seven such losses.
If Pagano gets fired, it's easy to see it happening after another blowout loss.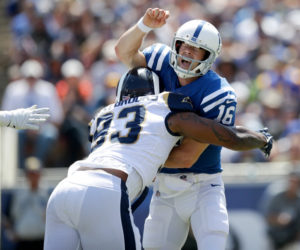 10. Eventually the Fire Chuck Pagano Rumors will Become True
Pagano has been battling rumors of being fired since last season. The pressure hasn't lightened any this year.
If Indianapolis loses against the Cleveland Browns this week, then Pagano will be on very thin ice during the remainder of 2017.