'Survivor: Ghost Island' Episode Eight Betting Odds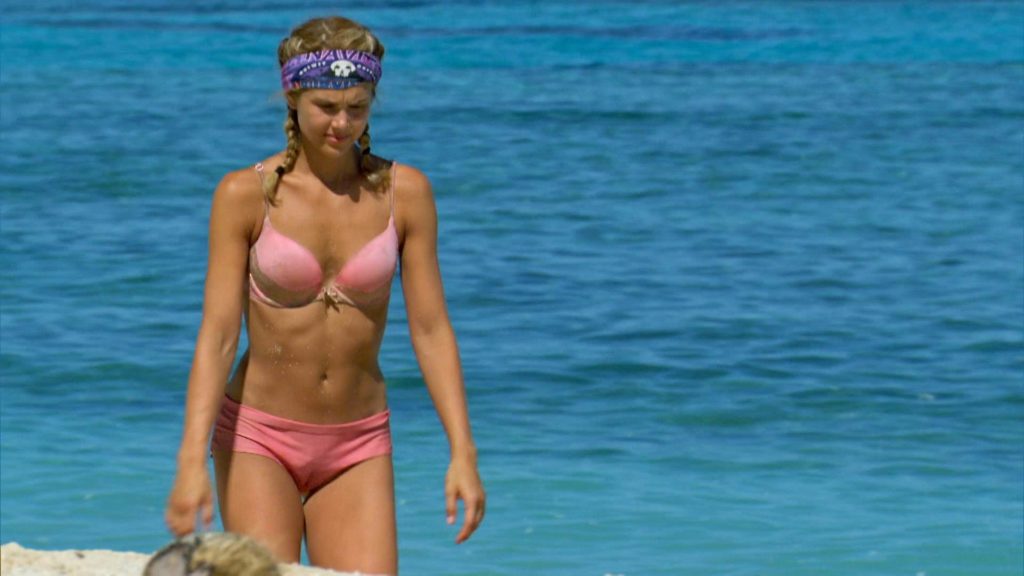 –This is the 36th season for CBS's reality show.
–'Survivor' was one of the early pioneers of the reality TV genre.
–'Survivor: Ghost Island' Episode 8 airs April 11 at 8:00 PM Eastern.
Bradley Kleihege got the heave-ho on Episode 7 of 'Survivor'. He was one of our 'middle of the pack' players tied for the #8 choice to win 'Survivor: Ghost Island' at +1700. He was also in a three way tie for 'Next to Be Eliminated' at +1500. The sum total of all this is that I expected him to stick around for a few more weeks but at the same time didn't expect him to contend for the crown.
In his 'exit interview', Kleighege went with the increasingly common 'The Other Contestants Saw Me As Too Big of a Threat' card:
I got blindsided, but I think what happened that maybe wasn't 100 percent as clear was that Dom saw me as a really big threat, and that's something he's told me since we got back from Fiji. What he told me is that he thought I was voting off all the older people, because I got rid of Brendan and then I got rid of Stephanie, and he just felt like he couldn't trust me.
Asked later in the same interview what he wished he would have done differently he said that he was happy with his strategic decisions but that he just 'ran out of time' to make them work:
The hard part is I think I looked a lot less strategic in the edit, so my answer to that would be: if I could have had one more day. I had a really good base set of relationships that I had built. But I guess edit-wise, you want to hear something like I could have been more congenial to people on the beach or something like that. But if I had just made it out of Naviti that night, I think it would have been a whole different game. It looked like I was a great person to bring to the end because nobody was going to vote for me, and I don't think at that point the opinion of everybody that was left was that I wouldn't get any votes.
Jeff Probst described Kleighege's primary issue as one of 'likability' or, more appropriately, a lack thereof:

I think Bradley would concur that he is his own worst enemy. From the time we met him to the time he was voted out, he had one big issue: likability. And the thing is, he can be very likable. It's as if he purposefully lights the fuse to his own stick of dynamite. He's very bright. He's clearly got a head for the strategy of Survivor. But man, the way he deals with people would make it very tough for him to win. And yet I loved having him on the show. He provided a lot of story and gave us everything we could ask for.
'Survivor' is turning in very solid numbers this season–Episode 7 attracted 8.4 million viewers and was Wednesday's most watched show for the sixth straight week. The bad news? It was edged by Fox's 'Empire' with the show's key demo (18-49). Overall, Empire also had a strong showing on Wednesday with a total of 5.6 million viewers.
Expect a significant shakeup following next week's show which will feature a tribal merger. Here are the odds for 'Survivor: Ghost Island' Episode 8:
'SURVIVOR: GHOST ISLAND' SEASON 36 BETTING ODDS
TO WIN 'SURVIVOR: GHOST ISLAND'
Laurel Johnson: +350
Michael Yerger: +500
Wendell Holland: +500
Kellyn Bechtold: +500
Domenick Abbate: +750
Angela Perkins: +1000
Libby Vincek: +1500
Jenna Bowman: +1700
Donathan Hurley: +2500
Chris Noble: +2500
Desiree Afuye: +2500
Chelsea Townsend: +5000
Sebastian Noel: +5000
'SURVIVOR: GHOST ISLAND' EPISODE 8 BETTING ODDS
WHO WILL BE ELIMINATED IN EPISODE 8?
Chris Noble: +350
Donathan Hurley: +500
Domenick Abbate: +700
Wendell Holland: +700
Chelsea Townsend: +1000
Desiree Afuye: +1000
Sebastian Noel: +1000
Laurel Johnson: +1500
Michael Yerger: +1500
Jenna Bowman: +2000
Angela Perkins: +2000
Kellyn Bechtold: +5000
Libby Vincek: +5000
No One Eliminated in Episode 8: +5000
WHO WILL WIN IMMUNITY IN EPISODE 8?
No One Wins Immunity in Episode 8: -145
Naviti Tribe: +200
Yanuya Tribe: +350
Malolo Tribe: +750
WHO WILL WIN REWARD IN EPISODE 8?
No One Wins Reward in Episode 8: -135
Yanuya Tribe: +200
Malolo Tribe: +300
Naviti Tribe: +900
WILL A HIDDEN IDOL BE PLAYED IN EPISODE 8?
Yes: +210
No: -250
WILL ANYONE QUIT/BE REMOVED FROM ISLAND DUE TO INJURY IN EPISODE 8?
Yes: +2500
No: -5000
WILL A CONTESTANT BE 'PIXELATED' DUE TO NUDITY IN EPISODE 8?
Yes: +210
No: -250
GENDER IDENTITY OF NEXT CONTESTANT TO BE 'PIXELATED' DUE TO NUDITY DURING SEASON 36?
Female: -250
Male: +210
NEXT CONTESTANT TO BE 'PIXELATED' DUE TO NUDITY?
Chelsea Townsend: +250
Jenna Bowman: +350
Kellyn Bechtold: +350
Libby Vincek: +600
Sebastian Noel: +750
Angela Perkins: +1500
Domenick Abbate: +2500
Chris Noble: +2500
Michael Yerger: +2500
Wendell Holland: +5000
Laurel Johnson: +5000
Donathan Hurley: +5000
Desiree Afuye: +5000
No One Pixelated Due To Nudity in Remainder of Season 36: +10000
In the previous three propositions pixelation must be due to accidental or intentional nudity and not due to obscene gestures or any other reason. The 'Fantasy Survivor' game results at Global TV will be used for grading purposes.
EPISODE 8 KEY DEMO (18-49) RATINGS
Over 1.70: -150
Under 1.70: +130
EPISODE 8 KEY DEMO (18-49) SHARE
Over 6.5: -250
Under 6.5: +210
EPISODE 8 TOTAL VIEWERS
Over 8 million: -150
Under 8 million: +130
EPISODE 8 NIELSEN RANKING (4/9/18 through 4/15/18)
Over 9.5: -150
Under 9.5: +130