Proposition Betting Odds on Beyonce's Performance at Coachella: Will She or Won't She?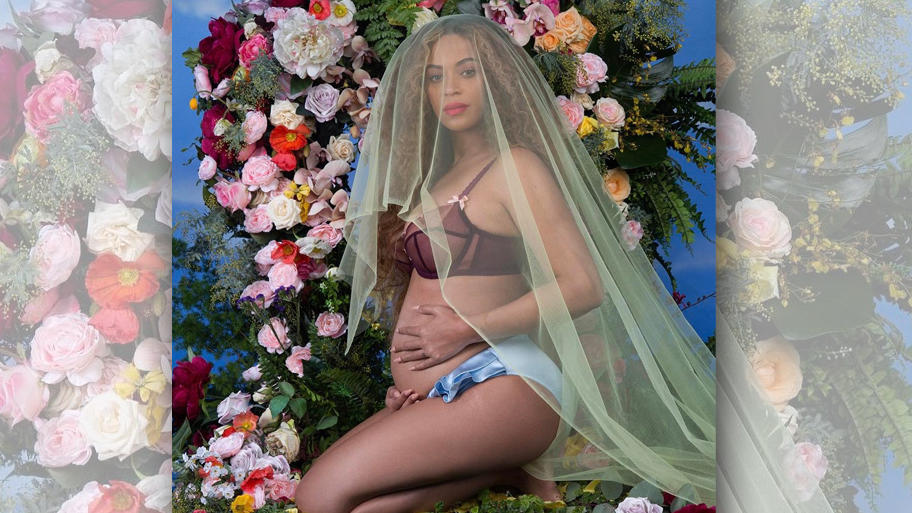 –Beyonce is scheduled to be one of the headliners at April's Coachella Festival in California.
–She announced earlier this week that she was pregnant with twins.
–There are now questions about her ability to perform at Coachella due to her pregnancy.

UPDATE (Friday, February 24): Beyonce is officially out of Coachella 2017 though she will perform at the festival in 2018. Here's the statement from Coachella organizers about her withdrawal:

"Following the advice of her doctors to keep a less rigorous schedule in the coming months, Beyonce has made the decision to forgo performing at the 2017 Coachella Valley Music & Arts Festival. However, Goldenvoice and Parkwood are pleased to confirm that she will be a headliner at the 2018 festival. Thank you for your understanding."
Based on the reaction of Twitter and other social media sources it really doesn't matter who, if anyone, Coachella gets to replace her in the headlining spot–it won't be good enough. That was as we expected and one of the reasons we're not convinced that Coachella will fill the Beyonce vacancy with another female R&B singer. With an already eclectic lineup it wouldn't be out of place for a replacement to come from a completely different genre of music. That might not make Beyonce's fans happy but neither would any other replacement. We've updated the odds on a replacement now that the Beyonce withdrawal is official:
————–
Beyonce's announcement that she is pregnant with twins was greeted with enthusiasm all around. Everyone is happy for the expectant mom who will be having her second and third children with Jay-Z though the announcement came as a big surprise. It was especially surprising to the organizers of California's Coachella Valley Music and Arts Festival, better known simply as 'Coachella'. Beyonce is scheduled to headline the second night of the festival which runs over two weekends in April–April 14 through 17 and April 21 through 23. And that's where the plot has thickened.
Coachella organizers were reportedly unaware that she was pregnant when she was signed to do the gig. According to reports, they found out about it this past Wednesday when they saw a story on TMZ. Not surprisingly, there are now questions about Beyonce's ability to perform safely at Coachella let alone her desire to do so at all. AEG, the producers of the festival, have no idea how far along she is in her pregnancy and have been unable to get in touch with 'her people'.
Beyonce has released new pictures of the now obligatory for celebrities 'nude pregnancy glamour shot' variety and she's clearly more than just a little pregnant. This has increased speculation that she'll not be able to do her headlining gig at Coachella. Also worth noting–her first pregnancy was not an easy one and required plenty of bedrest. Now she's 35 and having twins and that suggests this one could also be difficult.
SO WHAT HAPPENS NOW?
That's the big question. The always reliable 'sources close to the subject' say that she's planning to make her two Coachella dates assuming her pregnancy goes well. People Magazine quoted some entertainment industry types that sounded confident that Beyonce would be able to make these performances:
"The show will go on. She'll just borrow Dave Grohl's big chair."
The reference is to Foo Fighters vocalist Dave Grohl who performed from a big throne-like chair after breaking his leg during a tour of Europe. The 'throne' was later used by Axl Rose so he could perform with a broken foot. This is definitely plausible for Beyonce though it's worth noting that neither Grohl or Rose were pregnant with twins at the time. Based on the issues with her previous pregnancy and the risk factors with her current pregnancy her mobility is only part of the issue.
For their part, the Coachella organizers don't sound particularly concerned even if it did come as a surprise. The festival was almost sold out before the headlining acts were announced on January 3. Even if Beyonce did cancel it's doubtful that many ticket holders would want refunds and those that did would be quickly resold. Should Beyonce be forced to cancel they wouldn't necessarily need to find a replacement. There's plenty of talent scheduled throughout the festival and they could kick one of the 'undercard' bands upstairs to fill Beyonce's headliner spot. Were they to ask me, I'd suggest they move New Order from their Sunday spot to the headline spot on Saturday. When your event is sold out before anyone knows who is performing it puts you in a strong position as a promoter.
On the other hand, the Coachella brass could feel compelled to fill Beyonce's spot with another headlining act. Given the eclectic nature of the Coachella lineup it wouldn't necessarily have to be a stylistically similar performer or one that would appeal to Beyonce's fanbase. Everyone from Paul McCartney to Guns n' Roses have headlined at Coachella. The promoters can pay enough to get just about any performer in the world should they feel it necessarily.
As we typically do here at SPORTS BETTING EXPERTS we thought it a good opportunity to set some odds on the various scenarios as Beyonce's pregnancy relates to her Coachella performance.
Beyonce/Coachella Proposition Betting Odds
Will Beyonce perform at the Coachella Festival on April 15 and 22?
Yes: +250
No: -300
What will Coachella do to fill the vacancy should Beyonce be unable to perform?
Nothing: +450
Move another act into her headlining spot: +275
Bring in a 'replacement headliner': -350
No action on above bet if Beyonce is able to perform
If the Coachella festival signs a 'replacement headliner' for the April 15 and 22 dates who will it be?
Adele: +2500
Aerosmith: +4500
Bjork: +4750
Britney Spears: +950
Bruno Mars: +7500
Daft Punk: +6500
Depeche Mode: +750
Dr. Dre/Ice Cube/Snoop Dogg/NWA reunion: +2500
Elton John: +2750
Eminem: +4500
Lady Gaga: +500
Green Day: +7500
Guns n' Roses: +1750
Iron Maiden: +7500
Jack White: +7500
Jane's Addiction: +4500
Jay Z: +650
Katy Perry: +1250
Led Zeppelin: +12500
Lil Wayne +10000
Madonna: +25000
Metallica: +1500
Motley Crue +25000
NineInchNails: +1200
Paul McCartney: +12500
Pearl Jam: +4500
Queen + Adam Lambert: +5000
Red Hot Chili Peppers: +1250
Rihanna: +7500
Sia: +7500
Skrillex: +7000
Spice Girls: +25000
Taylor Swift: +2500
The Cure: +3500
The Killers: +1250
The Pixies: +2500
Justin Timberlake: +3500
Tool: +7500
U2: +12500
Van Halen: +25000
If the Coachella festival doesn't sign a replacement headliner all bets are 'no action'
These odds are based on a number of factors. Logistics are a significant consideration–a band is more likely to appear if it's not a logistical nightmare for them to do so. If they're currently on tour that's also a consideration. The price tag they'd come with is factored in as is the likelihood that they'd want to perform together at all, let alone at Coachella. Here's the schedule of all of the performers on the above list:
Adele: Playing in Auckland, New Zealand on 3/23/17 but after that no dates scheduled until four nights at Wembley Stadium in London on June 28 through July 2.
Aerosmith: No scheduled dates until May 17 when Steven Tyler, Joe Perry et. al. start a 17 date European tour.
Bjork: Could be an interesting choice. The former Sugarcubes vocalist is a multiple time Coachella headliner and is playing a festival in Mexico City on April 1 with a free schedule after that.
Britney Spears: Has most of April off from her 'residency' at Las Vegas' Planet Hollywood Hotel and Casino.
Bruno Mars: Would be tough logistically. Coachella dates would be in the middle of a lengthy European tour. Already scheduled at the Liverpool Arena on April 15 and the O2 London on April 22 which will be the fifth and final of a weeklong run.
Daft Punk: No scheduled concert dates.
Depeche Mode: Releasing a new album called 'Spirit' on March 17. Scheduled to start a lengthy tour of Europe on May 5.
Dr. Dre et. al.: Dre and Snoop headlined Coachella in 2012 (along with a Tupac Shakur hologram).
Eminem: No scheduled concert dates.
Green Day: Coachella dates will be during a break between a long North American/European tour (ends 4/8/17 in San Diego) and the start of a swing through Australia and back through Europe.
Guns N' Roses: Big break on the 'Not In This Lifetime' tour between March 3 when they play in the United Arab Emirates and May 27 when they start a long European swing in Dublin. Played at Coachella last year.
Iron Maiden: Starting a long European/North American tour on April 22.
Jack White: Former headliner and current Nashville resident Jack White has no concert dates currently scheduled.
Jane's Addiction: No scheduled concert dates. Previous headliner.
Jay-Z: No scheduled concert dates though the motivation to 'keep it in the family' is obvious.
Katy Perry: No scheduled concert dates.
Lady Gaga: Nothing officially scheduled after her Super Bowl halftime show on Sunday, February 5.
Led Zeppelin: No scheduled concert dates.
Lil' Wayne: Nothing scheduled between 'Lil Wayne's Spring Break Beach Bash' on March 14 and an early August gig in Portugal.
Madonna: No scheduled concert dates.
Metallica: Schedule clear for both Coachella weekends second date (April 15 and 22). Playing at Lollapalooza Argentina on 3/31/17 and Lollapalooza Chile on 4/1/17. Nothing else on their official schedule until 5/21/17 when they play 'Rock on the Range' in Columbus, Ohio.
Motley Crue: Finished their 'final tour' on New Year's Eve 2015 at the Staples Center in Los Angeles. It would take a check with a lot of 'zeroes' on the end to make them reconsider.
NineInchNails: Only concert on the NIN schedule is 7/30/17 at the Panorama Festival in New York City. Headlined in 2005.
Paul McCartney: Previous Coachella headliner. Playing three shows at the Tokyo Dome on April 27, 29 and 30.
Pearl Jam: No scheduled concert dates.
Queen + Adam Lambert: Starting a six week North American tour on June 23.
Red Hot Chilli Peppers: Currently on tour all across North America. They'll be in Raleigh, NC on April 15 and in North Little Rock, Arkansas on April 22. That doesn't necessarily preclude them cancelling or rescheduling dates.
Rihanna: No scheduled concert dates.
Sia: No scheduled concert dates.
Skrillex: No scheduled concert dates.
Spice Girls: Appear to be working on a 'comeback' with only three of the original members. New song was released in November but no further plans for the now three piece group have been announced. Or that's one storyline. By other accounts the band decided to scrap the runion on their own and/or they were legally blocked from doing it by former member and now David Beckham's wife Victoria Beckham. Real long shot and even if they could work out the legal hurdles would make more money doing their first reunion shows at home in the UK.
Taylor Swift: No scheduled concert dates.
The Cure: Previous headliner. Reportedly working on a new album.
The Killers: Nothing scheduled after a March 31 appearance at a festival in Monterrey, Mexico. Headlined in 2009. From nearby Las Vegas.
The Pixies: Reunited (minus Kim Deal) and playing all over the place. Scheduled for 4/22 in San Diego prior to a pair of sold out shows in L.A. and the Anaheim House of Blues.
Tool: No scheduled concert dates. Multiple Coachella headliner.
U2: Starting a North American tour on May 12. Already playing at Tennessee's Bonnaroo Festival which is something of an 'East Coast Coachella'.
Van Halen: The VH website hasn't been updated since 2015 and the band hasn't performed since late in that year. Very doubtful.