'Project Runway' Season 16 Finale Betting Odds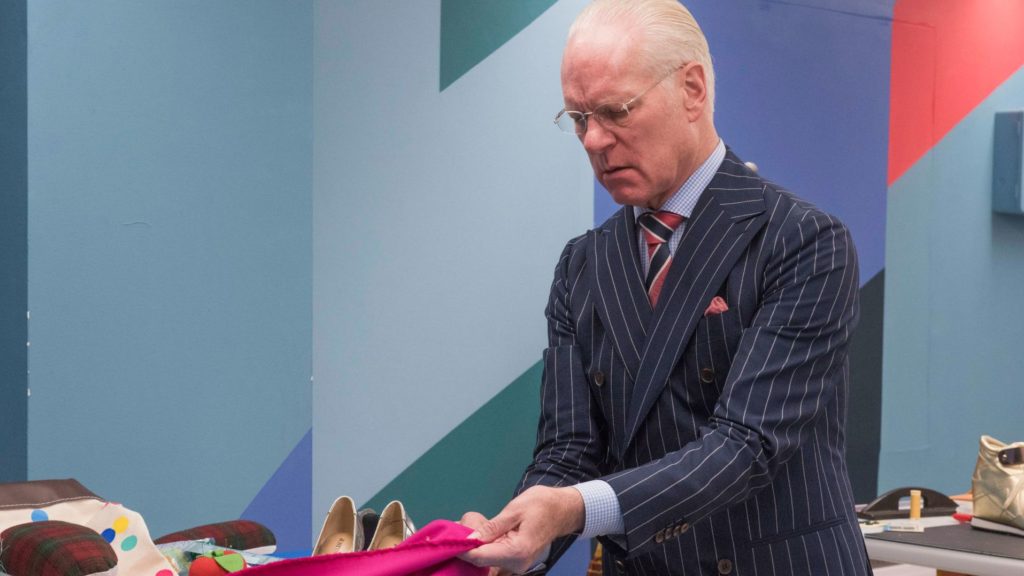 –'Project Runway' will feature a wide array of models this year ranging in size from 0 to 22.
–'Project Runway' has already been renewed for two more seasons after this one.
–The Season 16 Finale of 'Project Runway' will air on November 16, 2017 at 8:00 PM Eastern on the Lifetime Network
'Project Runway' is down to the 'Final Four' that will head to Fashion Week. Historically, they've taken three contestants to vie for the season win so this is already a somewhat unusual dynamic. Maybe they'll pull something equally out of the box to end the season like 'co-winners'? I wouldn't dismiss it entirely but since the season has been dominated by Brandon Kee it would be a slap in the face (metaphorically speaking) to a designer that has been solid all year. Kee grew up in Murray, Utah and was an unassuming entry heading into the season. He quickly took over the competition with a combination of good designs that appealed to the judges and consistent performance. In 11 weeks of competitive challenges he had three wins, two second place finishes and three third place finishes. More significantly, he never finished in the bottom three so technically he was never at risk for elimination at any point this season.
Five designers entered the previous episode but only four left still in the competition as Kenya Freeman was eliminated. Based on my power rating system (see below) that might have been unjustified but this is only part of the process. Her Episode 13 designs were substandard and a major component of success in any endeavor is to perform well 'when the pressure is on'. She had been inconsistent during the season though for the most part performed well with 7 top three finishes.
THE POWER RATINGS
Episode 12 saw Brandon Kee further consolidate his position as Season 16 favorite and Episode 13 did nothing to change that. He's been ridiculously consistent this year as we discussed above and that has given him the top spot in my 'Project Runway' power ratings. Here's how it works:
WIN = +3
2ND = +2
HIGH = +1
IN = 0
LOW = -1
BOTTOM TWO = -2
Very simple scoring system–contestants get 3 points for winning a challenge, 2 for a second place and three for a 'high' finish. Being declared 'in' doesn't earn any points. Having a 'low' score gives the contestant a -1 while a bottom two finish is a -2. Due to the format of Episode 12 and 13 no one gained or lost points. Do the math and here's the point total for the season:
PROJECT RUNWAY POWER RATINGS THROUGH EPISODE 13
BRANDON KEE: 16
AYANA IFE: 9
KENTARO KAMEYAMA: 3
MARGARITA ALVAREZ: 3
That provides the basic ranking of contestants though there's a bit more to setting the odds. No matter how you parse these numbers it clearly demonstrates that based on performance to date Brandon Kee is 'lapping the field'. In terms of the eventual outcome it doesn't mean much since the winner is determined based on the performance at 'Fashion Week'. It's like having the best record in the league entering the playoffs–that's nice and all but it doesn't get you a championship. Brandon's success has also brought out the worst in the other contestants who are now questioning the 'sameness' of his designs. There's definitely a fine line between having a 'clearly defined design aesthetic' and 'a shortage of good ideas'. The important thing is the judges think it's the former which is really all that matters at this point in his fashion career.
So that leaves us with four designers and one episode remaining. The format of the final also eliminates many of our prop bets for the individual episode. Instead, we'll give you the odds to win 'Project Runway' as well as the three runner up positions:
PROJECT RUNWAY SEASON 16 BETTING ODDS
TO WIN SEASON 16 OF 'PROJECT RUNWAY'
Brandon Kee: -350
Ayana Ife: +200
Kentaro Kameyama: +750
Margarita Alverez: +1100
TO FINISH SECOND IN SEASON 16 OF 'PROJECT RUNWAY'
Ayana Ife: -200
Brandon Kee: +300
Kentaro Kameyama: +500
Margarita Alverez: +500
TO FINISH THIRD IN SEASON 16 OF 'PROJECT RUNWAY'
Margarita Alverez: -175
Kentaro Kameyama: +250
Ayana Ife: +500
Brandon Kee: +500
TO FINISH FOURTH IN SEASON 16 OF 'PROJECT RUNWAY'
Kentaro Kameyama: -150
Margarita Alverez: +150
Ayana Ife: +700
Brandon Kee: +700
KEY DEMO RATING FOR EPISODE 14 FINALE AS REPORTED BY 'TV BY THE NUMBERS'?
Over 0.5: -150
Under 0.5: +130
TOTAL VIEWERSHIP FOR EPISODE 14 FINALE AS REPORTED BY 'TV BY THE NUMBERS'?
Over 1.75 million: -210
Under 1.75 million: +180