Portugal Favored in Second Group A Match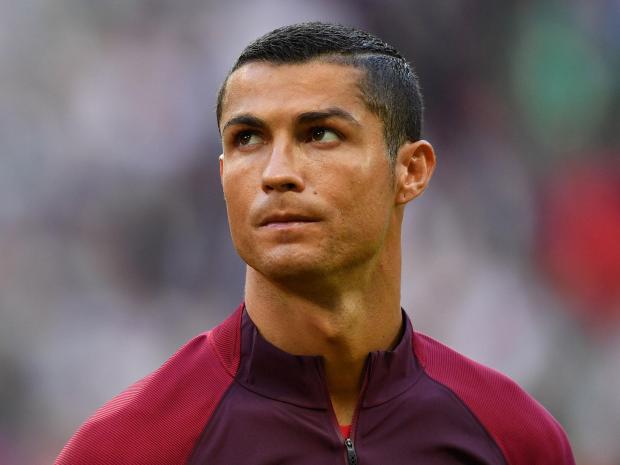 Russia and Portugal had drastically different outcomes in their respective Group A opening matches. In the same breath, we would be remiss if we were to not mention the fact that the teams also faced drastically different opponents. For Russia, the hosts of the 2017 Confederations Cup, the energy of playing in front of their home fans saw a team that is not known for scoring many goals cruise past New Zealand by a scoreline of 2-0.
Though they deserve as much respect as any other competing nation, New Zealand are, by most accounts, the weakest team in this competition.
Portugal, on the other hand, were scored on in stoppage time to end an exciting match with just one point. Portugal's opening match opponent, Mexico, is a much stronger side than New Zealand, so Portugal cannot be too disappointed with the end result. Portugal are listed by Bovada at +275 to win the competition, behind only Germany (+250) and Chile (+225). Russia will, by no means, be a simple opponent to get by, but Portugal have the weapons to do exactly that.
Solid Defense vs. All-Around Pace
Portugal (-115), when you look at their team sheet, appear to be a competent squad, capable of competing with anyone in the world. When you look a bit closer, however, you see a roster that relies on experience some national teams would kill to have. With names like Ronaldo, Quaresma, Nani, and Pepe in your starting lineup, you are going to be tough to contend with. Add the relative newcomer Jose Fonte to the mix, and the team looks exactly like the team you would have expected to emerge victorious in UEFA Euro 2016. Another tool the aforementioned Portuguese players as well as their teammates possess that the Russians do not is speed. Portugal can break in the blink of an eye, and Russia (+325) will have a tough time contending with that.
What Russia may lack in speed, they make up for in size, grit, and—yet again—experience. The Russian starting lineup that faced off with New Zealand featured only 2 players younger than 25, and 5 players older than 30. With this kind of age and experience comes wisdom, but it does not tend to help with pace. As such, the Russians love to play slow, possession-based soccer. In a way, they will almost lull you to sleep by maintaining possession, and strike as soon as an opposing defense losses focus. Russia possessed the ball for about 60% of their first match and nearly doubled their opponent's goals.
Betting Analysis and Prediction
According to reports, Portugal (-115) star Cristiano Ronaldo is remaining "extremely concentrated" following his team's 2-2 draw with Mexico. For Russia, that is not a good sign, because unless you have been living under a rock lately you know that Ronaldo typically gets what he wants.
As far as the match is concerned, I think that Portugal will dominate with their flair, possession, and pace. Taking them on the moneyline at -115 allows you the opportunity to turn a big profit. In my eyes, their squad might be similarly experienced to the Russian squad, but the Portuguese players themselves have the top-class, high level experience that will set them above and beyond the Russians.
On Bovada, I also really like the alternate spread bet that sees Portugal listed at -1 (+165). As I have mentioned above, the Portuguese can attack at lighting pace. I would be a fool to think it an impossibility that they will emerge victorious by a margin of at least 2 goals. Russia, for what it's worth, has a big, stout defense and a goalie that is world renowned, but the pace of Portugal will be too much. Once again, that is a bet that will potentially see you earn a decent return.
Portugal's team over/under is listed at 1.5 (+110/-150). Taking the over +110 seems like the smart bet in this one. If we are logically following the picks above, I think Portugal will easily net 2 goals against this Russian side. After all, Portugal are defending European Champions, and the Russians finished last in their group, recorded only one point, and netted only one goal in 3 matches. Being that we are just about a year removed from that competition, I think the history speaks for itself.
Russia also has a team over/under of 1.5 (+270/-425), and that should put in perspective how pitiful the Russian attack really is. Add to that the fact that Portugal are an incredibly skilled defensive unit, and it doesn't look like Russia will get many sights on net. I do think Russia is acutely aware of all of the above, and will play defensive-minded, but I do not think that it will make all that much of a difference. Their fans can cheer, the energy will be flowing, but Portugal will score goals and play solidly in the defensive third of the pitch, of which I do not think they will be in very often.