NHL Hockey 2017-2018 Regular Season Individual Goal Scoring Proposition Odds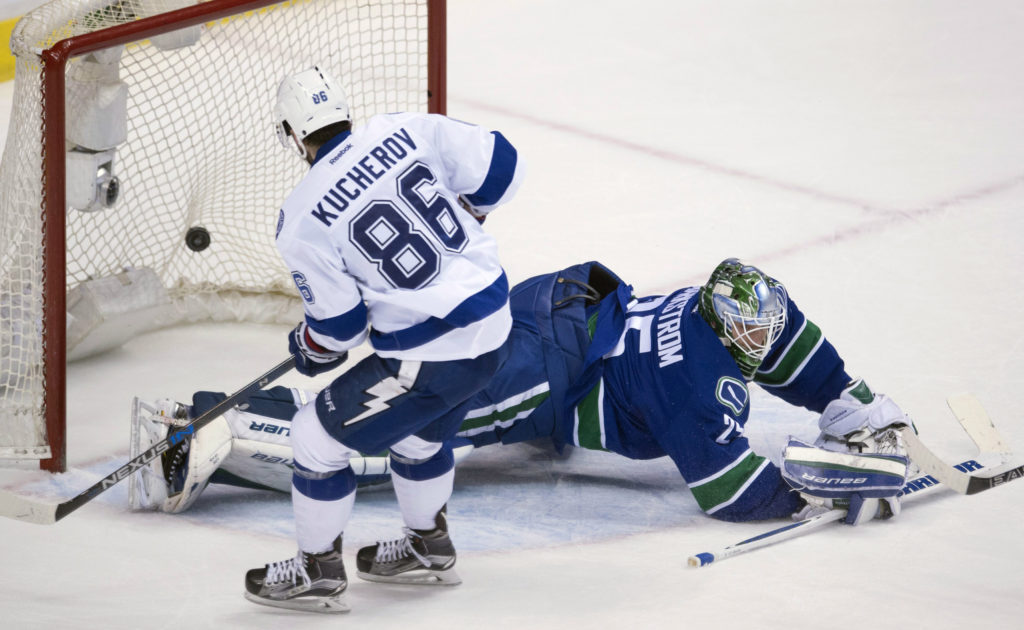 –The National Hockey League 2017-2018 regular season begins on October 4.
–The grueling 82 game regular season sets the stage for the Stanley Cup playoffs.
–The defending champion Pittsburgh Penguins are the favorite to win the 2017-2018 Stanley Cup.
We covered the NHL regular season team statistical props yesterday and now we'll turn our attention to the individual statistical props. In this post we've got prices on the player to lead the NHL in goals as well as some head to head matchups. All bets include only the regular season–we'll have markets for the Stanley Cup Playoffs when the time comes:
2017-2018 NHL STANLEY CUP INDIVIDUAL GOAL SCORING PROPOSITION ODDS
PLAYER TO SCORE THE MOST GOALS IN THE 2017-2018 NHL REGULAR SEASON
Alex Ovechkin: +500
Vladimir Tarasenko: +650
Steven Stamkos: +650
Patrik Laine: +750
Sidney Crosby: +750
Nikita Kucherov: +1500
Patrick Kane: +1500
Auston Matthews: +1750
Yevgeni Malkin: +1750
Connor McDavid: +1750
Brad Marchand: +2500
Filip Forsberg: +2500
Tyler Seguin: +2500
Jack Eichel: +2500
Max Pacioretty: +3500
Jamie Benn: +3500
Jake Guentzel: +3500
Jeff Skinner: +3500
John Tavares: +3500
Cam Atkinson: +5000
Phil Kessel: +5000
David Pastrnak: +5000
Corey Perry: +5000
Wanye Simmonds: +7500
Artemy Panarin: +7500
Johnny Gaudreau: +7500
Jeff Carter: +7500
Richard Rakell: +7500
Mike Hoffman: +7500
Zach Parise: +7500
Anders Lee: +7500
Mark Scheifele: +7500
Blake Wheeler: +7500
Tyler Toffoli: +7500
James van Riemsdyk: +7500
Rick Nash: +7500
Any other player: +15000
2017-2018 NHL REGULAR SEASON HEAD TO HEAD GOAL SCORING MATCHUPS
Sidney Crosby: -150
Steven Stamkos: +130
Patrick Laine: -150
Auston Matthews: +130
Alex Ovechkin: -130
Vladamir Tarasenko: +110
Nikita Kucherov: -150
Connor McDavid: +130
Patrik Laine: -130
Nikita Kucherov: +110
Patrick Kane: -145
Tyler Seguin: +125
Filip Forsberg: -120
Brad Marchand: +100
Max Pacioretty: -120
Jamie Benn: +100
Richard Rakell: -135
Aleksander Barkov: +115
Joe Pavelski: -145
Sean Monahan: +125
TJ Oshie: -130
Anders Lee: +110
Nazem Kadri: -120
Jeff Carter: +100
Player with the most regular season goals wins matchup. If either player in matchup is not on his team's opening game roster bet is 'no action'. Otherwise, all bets are action regardless of injuries, suspensions, etc.