NFL Monday Night Football Betting for September 25, 2016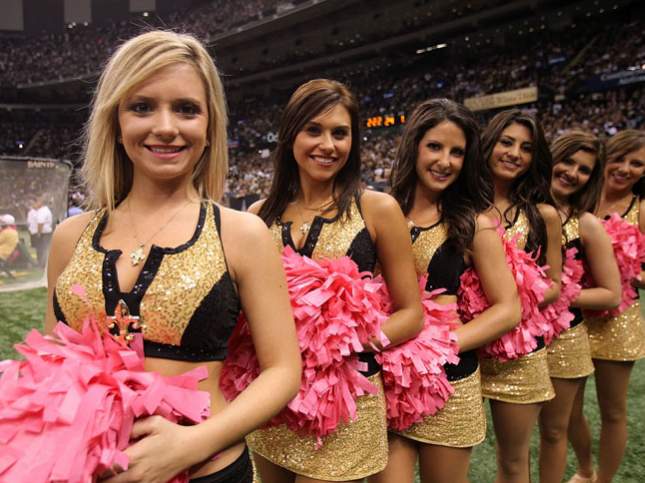 Week 3 of the NFL season concludes with the Monday Night Football game between the Atlanta Falcons and New Orleans Saints at the Superdome:
NFL MONDAY NIGHT FOOTBALL BETTING FOR SEPTEMBER 25, 2016:
ATLANTA FALCONS AT NEW ORLEANS SAINTS:
If it ain't broke, don't fix it. There are few things better for a sports handicapper than finding a concept that works over and over, year after year. We've got one in this game and it's identical to one we used successfully on Sunday. TV viewing is a 'no win' proposition on Monday night. There's the first Presidential Debate which is downright unwatchable. Then there's this Monday Night Football game. The game itself could be entertaining–the Falcons and Saints have had a spirited rivalry dating back to the 1970s. The painful thing about the game will be the media milking the '10 year anniversary of the first post Hurricane Katrina game at the Superdome'. Hurricane Katrina was a terrible enough disaster but at some point you've got to move on. To their credit, the people of New Orleans have done that. Of course, the mainstream sports media never met a mawkish sports opera narrative that they couldn't beat to death. If you've ever wondered why sports media types love 'soap operas' and 'tragedies' it's the same reason they like phony controversies. The mainstream sports media is lazy and it's a lot easier to rant about some phony 'controversy' than it is to actually evaluate teams and analyze matchups. Same deal with 'tragedies'–it's easier to solemnly bloviate about the aftermath of a tragedy, disaster or some other negative event. It's no longer enough to just deal with a tragedy and move on. For some reason the mainstream media loves to wallow in the misery of a tragic event every year.
It doesn't seem like this was always the case. For example, the mainstream media–including the sports media–tripped all over themselves trying to wring some more life out of the 9/11 attacks as they commemorated its 'fifteenth anniversary'. So how long does the media do this? As horrible as it was you'd think at some point everyone would move on with life. A previous generation was brought into a war by the Pearl Harbor attacks in 1941. Did the media 'commemorate' the 'anniversary' of the attacks every year? It's hard to imagine that they were still solemnly reading the names of those who died in 1956–the 15 year anniversary of 12/7/41. Hurricane Katrina is an even stranger thing to commemorate. By all accounts, the Saints players and franchise conducted themselves admirably in the aftermath of the storm. But is it necessary to revisit it every year? If you look hard enough you can theoretically find some 'anniversary' to 'commemorate' every day of the year. For example, September 25 was the anniversary of the invention of the printing press and the start of Columbus' voyage to the new world. If you want a tragic event to 'commemorate' why not the start of Germany's WWII bombing of Warsaw? It's a good thing for people to know and understand history. It's not a good thing to wallow in the sadness and despair of tragic events on an annual basis.
The key to this game is the 'desperate team/desperate coach' angle. It's pretty simple. Look for a team that has started the season 0-2 and bet on them in their third game. If you had done this blindly on Sunday you would have gone 3-1-1 winning outright with Buffalo and Seattle, covering with Cleveland, pushing with Jacksonville and losing with Chicago. You can also look for teams of a certain profile and bet accordingly. What I do is to eliminate 0-2 teams that are just bad. You can set some criteria for winning percentage in the previous year (.400 is a good benchmark) or you can just evaluate on a 'case by case' basis. I like to play teams with a near term winning 'tradition', an experienced head coach and a veteran laden roster. New Orleans fits the profile perfectly. They went 11-5 in 2014, have an experienced–and still very dangerous–quarterback in Drew Brees (5 touchdown passes this year) and a veteran head coach in Sean Payton. Payton is 14-4 SU overall against the Falcons and 8-2 SU at home. New Orleans has won and covered against the Falcons at home in 4 of the last 5 years.
The Falcons' defense is awful. They're ranked #29 in yards against per game (412.5) and #27 in points against per game (29.5). They've also allowed 7 touchdown passes in two games which is tied for last place in the league with Oakland. The difference is that the Raiders have 7 TD passes against in 3 games, the Falcons have 7 TD passes against in two games.
Atlanta has been a solid underdog (11-6 ATS L3) while New Orleans has been a horrible favorite (6-15 ATS L3). The Saints are a 'desperate team' and are 6-2 ATS over the last three years after losing two or more games.
BET NEW ORLEANS SAINTS -2.5 OVER ATLANTA FALCONS
BET NEW ORLEANS/ATLANTA OVER 53.5