NFL Football Betting: Carolina Panthers at Houston Texans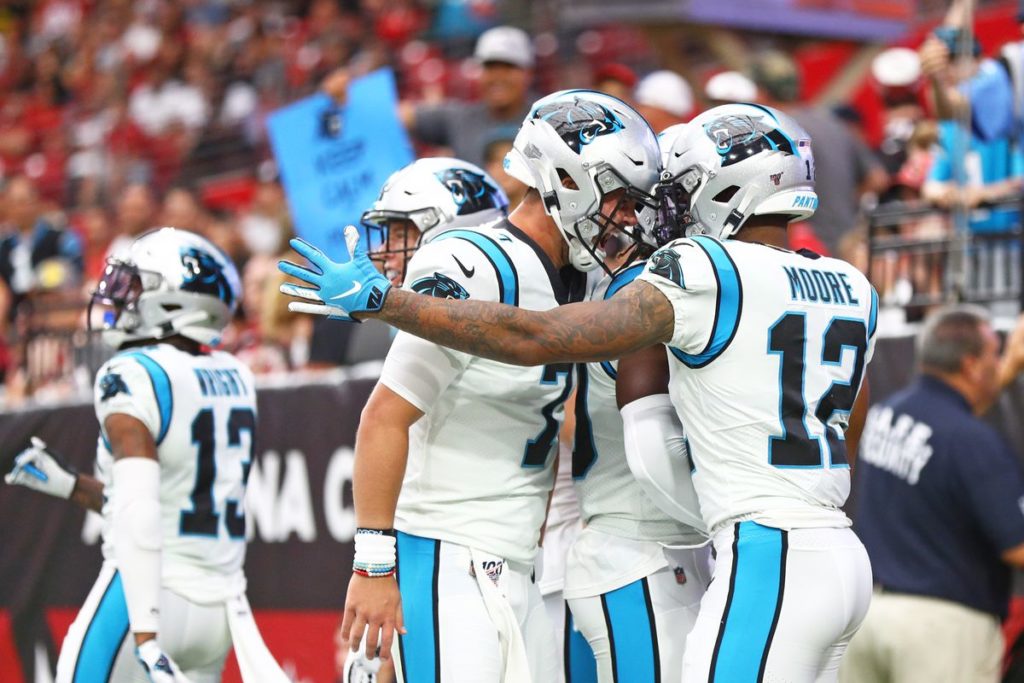 Two teams looking for direction face off in Texas as the 1-2 Carolina Panthers face the 2-1 Houston Texans. The Texans are coming off a solid 27-20 win against the Chargers in Los Angeles while the Panthers won their first game of the year last time out 38-20 at Arizona.
The news stories so far this week concerning the Carolina Panthers have focused on the status of quarterback Cam Newton. Newton missed last Sunday's game at Arizona with what was listed as a 'mid-foot sprain' and has been ruled out of this game as well. The Panthers are still listing his injury as a sprain although there have been reports that Newton is suffering from a Lisfranc injury which is significantly more serious and would likely require surgery. For now, the Panthers have said that surgery is 'not planned' though there is no timetable for Newton's return.
That means that 23 year old Kyle Allen will get his second consecutive start. Carolina's offense looked better with Allen under center than it had at any point with Newton at quarterback. Allen was crisp and efficient, with 19 for 26 passing good for 261 yards and 4 touchdown passes. Running back Christian McCaffrey (153 yards, 1 TD) was also very strong and has become one of the most dominant all around players in football. Allen is a more methodical and 'surgical' quarterback than Newton with highly accurate passes and the ability to 'take what the defense gives him'. He's not a guy who'll be airing it out on every play though he's demonstrated an ability to make the big throw when it is necessary.
Even though Allen looked very good last week the 'public' will be focusing more on Newton's absence than anything else. This will create some line value and that will be compounded by the Texans coming off a good showing against the Chargers. Much of that was a function of a weak LA pass rush that sacked DeShaun Watson only twice. Watson had been sacked 10 times in the previous two games as Houston's porous offensive line continued to struggle. Expect Watson to be spending more time on the ground against Carolina–the Panthers are tied for second in the NFL with 12 sacks this season, one fewer than the two teams tied at #1 (New England and Jacksonville).
Panthers offense should be able to move the ball and score points against Houston–Texans rank #22 in total defense. Texans are lucky to be 2-1 at this point while Carolina is a much better team than their record indicates. With Newton's injuries clearly hurting his mobility and his lack of accuracy this season the team is better off with Allen at quarterback. Line could move even more in our favor before gametime. Panthers win outright.
BET CAROLINA PANTHERS +5 OVER HOUSTON TEXANS