MLB Baseball Betting for May 27, 2016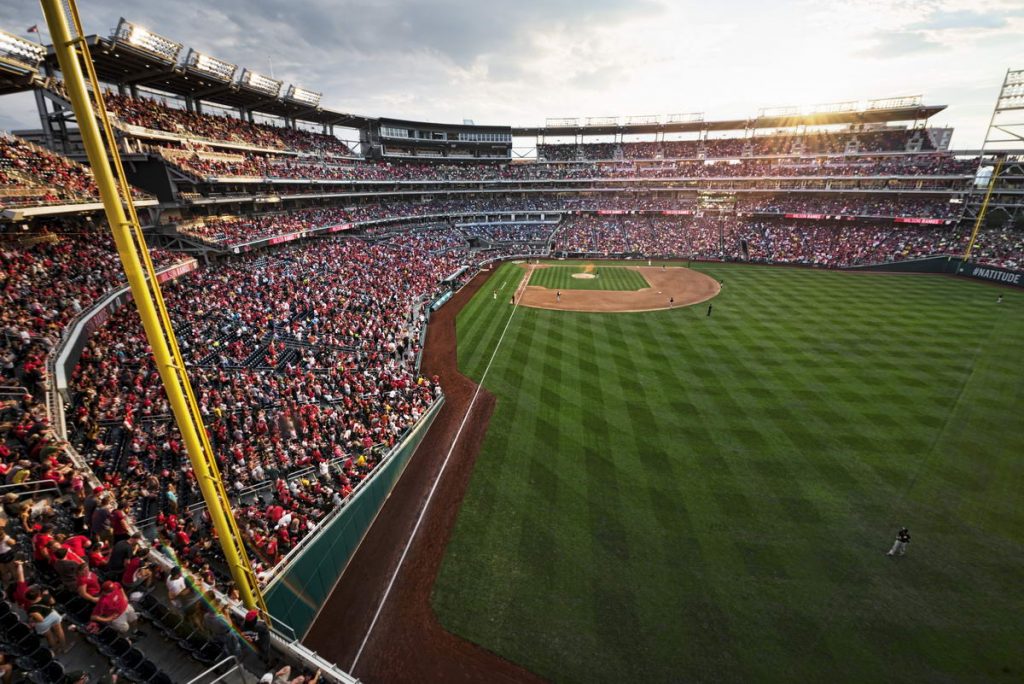 The Stanley Cup Finals are set and the Pittsburgh Penguins and San Jose Sharks will start their best of seven series on Monday. The NBA playoffs will definitely be over by Monday and could end as soon as Saturday. That means we'll start daily baseball coverage:
MLB BASEBALL BETTING FOR MAY 27, 2016:

PHILADELPHIA PHILLIES AT CHICAGO CUBS:
Don't look now but the Chicago Cubs have come back to earth. I wouldn't go so far as say as they've come *crashing* back to earth but they're not winning every night like they were in the month of April. Now they host a long time 'thorn in their side' the Philadelphia Phillies. The Phillies have made a ton of money for their 'financial backers' this year thanks to a better than expected 26-21 record. That has put +10 units in bettors' pockets and they're a huge underdog here.
Chicago is 4-6 in their last 10 games which has reduced their lead atop the NL Central to 4.5 games over the Pittsburgh Pirates and 8.5 over the St. Louis Cardinals. For a team that is 'slumping' the Cubs are still an impressive squad. The true believers are going with the story that the team is just 'conserving their energy' for the long, hot summer ahead. The people that rank teams say that the Boston Red Sox are closing in on the Cubs in the overall league ranking.
But what was that we said about the Phillies 'having the Cubs' number?' The teams have yet to play this season but the Phillies have won five of the last seven meetings and 8 of the last 10. The Cubs have lost 5 of the last 6 against the Phillies at Wrigley Field. It'll be a battle of lefthanders as Adam Morgan of Philadelphia faces Jon Lester of the Cubs. Both teams have done well against southpaws this year–Philadelphia is 7-4 +4.2 units while the Cubs are 8-3 +3.8 units. Not surprisingly, the Cubs have better offensive numbers against lefties than Philadelphia averaging 5.7 runs per game and hitting .247 to 3.0 runs per game for Philadelphia with a .224 batting average. This will be Lester's second start against Philadelphia in a Cubs uniform–Chicago lost to Philadelphia 5-3 on 7/24/15 but Lester pitched reasonably well (7 hits 2 earned runs) and got a 'no decision'. The Phillies are 0-1 against Chicago with Morgan on the hill–he dropped a 5-1 decision on 9/11/15 giving up 7 hits, 4 runs and 4 earned.
And that brings us to the pricing. It was obvious during the Cubs' torrid start that the prices were going to catch up and pass their actual level of performance. This was inevitable–people loved betting the Cubs when they were awful. What did you think would happen when they became the best team in baseball? Chicago is a -300 favorite in this game (and you can find them at even higher prices if you look around). That means that the Cubs have to win 70% of the time *just to break even*. Consider that they've had an incredible start and they're only winning 68.9% of their game. Those numbers don't add up. The value is on the road team.
BET PHILADELPHIA PHILLIES +275 OVER CHICAGO CUBS
ST. LOUIS CARDINALS AT WASHINGTON NATIONALS:

The Washington Nationals are in first place in the NL East though they're just one game up on the New York Mets and 2.5 games up on the aforementioned Philadelphia Phillies. The St. Louis Cardinals are right at the 'Mendoza Line' and they'll head to Washington, DC for a weekend series. The Cards are 24-24 on the season 8.5 games out of first place behind the Cubs though they're just 4 games out of the wild card spot. They'll have to pick up the pace since Pittsburgh is in second place four games ahead and the Bucs are in excellent form going 8-2 in their last 10 games.
Despite their .500 record the Cards have made a small (+1.7 units) profit on the road this year. Washington is barely over breakeven at home (14-9 +0.7 units) though the Nats have done very well against left handed pitching (6-2 +3.9 units) and have averaged 4.7 runs per game against southpaws. The Nationals will start Max Scherzer and the veteran right hander is still trying to recapture the form that made him one of the most dominant pitchers in baseball while with Detroit. Scherzer has started 10 times this season and the Nationals have won 6 of those games. He sports a 3.80 ERA and a 1.10 WHIP. Washington has won two of his last three starts and he's got a 2.31 ERA and 0.77 WHIP.
Jamie Garcia gets the call for St. Louis today and he desperately needs to find his form. He's a solid pitcher who at times has been dominating but this season he's been fair to middling at best. He's started nine times and the Cardinals are 4-5 in those games. Garcia has a 3.80 ERA and a WHIP of 1.10. Unfortunately, he's heading in the wrong direction–in his last three starts the Cardinals are 1-2 with a 5.02 ERA and 1.74 WHIP.
St. Louis hasn't had much success against Washington this season. In fact, they've had none–the Nationals have won all four games (3 in St. Louis plus the series opener Thursday night in DC. That runs Washington's current winning streak against the Cardinals to five games dating back to last year. Prior to that, the Cardinals won four straight meetings. St. Louis has been a money loser this season down -5.37 units this year. St. Louis' legacy of success has often made them a bit 'overvalued' and that 5+ unit loss validates that. The Nationals are now 30-19 after Thursday night's win and that's good for +5.68 units. Scherzer has looked very good in his recent starts with a L3 ERA of 2.31 and a WHIP of 0.77. Given the Nationals winning streak against St. Louis the price on this game looks very reasonable. If Scherzer maintains his recent form the -155 line is a gift. Note that Matt Carpenter is out for this game on 'paternity leave' (he had a daughter earlier this week). He'll be back in the lineup on Sunday. That doesn't help the Cardinals here and that's an important offensive weapon to miss against a pitcher capable of shutting down any team.
BET WASHINGTON NATIONALS -155 OVER ST. LOUIS CARDINALS