Las Vegas Raiders Fans Will Have Tailgate Zone At Luxor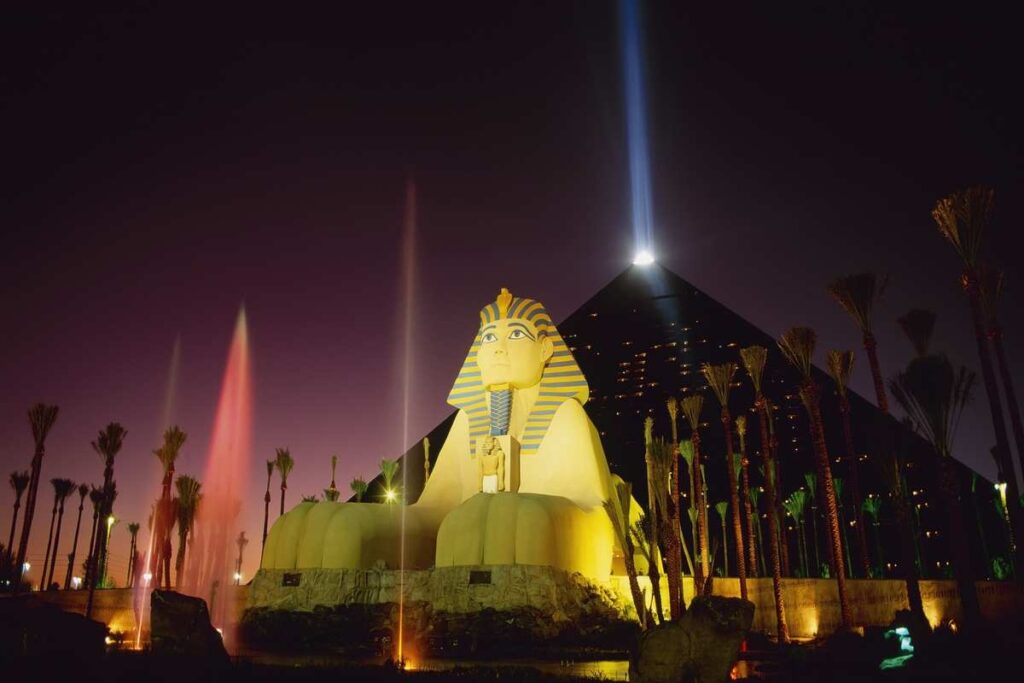 Las Vegas is a very unique city. As someone who has lived there off and on throughout my life that is a massive understatement. This NFL season the city will add another 'only in Las Vegas' element. The Las Vegas Raiders will become the only team in the league with a 'tailgate zone' in a casino parking lot.
More specifically, tailgating will be set up in the parking lot of the Luxor Las Vegas for Raiders' home games as well as other events at Allegiant Stadium. The Clark County Zoning Commission still has to sign off on the plan but with the heft of a NFL team and MGM Resorts behind them there's every reason to think that will happen. The fact that the plan has been approved in the past doesn't hurt either.
The plans call for a 130,000-square-foot area of the southeast outdoor parking lot at the Luxor to host 'temporary outdoor events with temporary structures'. The outdoor events part is easy enough to understand but the 'outdoor structures' bit is somewhat unclear. My understanding is that temporary concessions venues and restrooms are 'temporary structures' so that's probably what it is.
The tailgate zone plan was even brought up by MGM Resorts CEO Bill Hornbuckle during an earnings call:
"We're creating a large pregame environment outside of Mandalay (Bay) and Luxor, which would be pretty special. You'd walk over the (Hacienda Avenue) bridge to go to the game and come back (to the) tailgate party."
The tailgate zone was conceived and approved ahead of the 2020 NFL season–the Raiders' first in Las Vegas. Unfortunately, the COVID-19 pandemic had other plans and the season ended up being played without fans. Since the Raiders held off on a lot of the 'first season' ceremonial stuff until fans can be in attendance the second season will be a perfect time to debut the party zone.
Raiders President Marc Badain is definitely down with the concept:
"We've been in communication with them (MGM) about how they want to create a party-type environment for people coming from the Strip. It will be part of the experience of going to a game and all the fans bonding as they walk across. I think it's going to be pretty special."
There are three configuration for the site plans ranging in size from 29,752 square feet to 54, 846 square feet. The area will include food and beverage vendors with on-premise consumption of alcohol allowed. In addition, there will be retail sales and live entertainment.